No more DEC reward for providing liquidity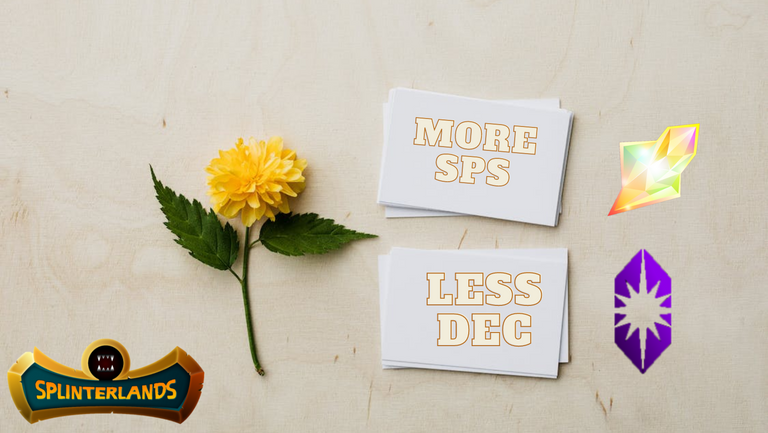 In the past couple of weeks, DEC seems to have been hitting the headlines for the right reasons. There has already been a minor pump in the value of the token due to various news popping up and this recent proposal related to liquidity pools is yet another reason to be excited
Yesterday, I talked about how the two proposals that would enable DEC pricing of Licenses and Rift Watchers not getting passed. I highlighted how these assets technically generate funds for the DAO and how putting more SPS in the DAO generally makes more sense than DEC.
Unlike the proposals from yesterday, the latest in the list looks set to be approved by the community. At the time of writing, there are still 6 days of voting to do, so if you haven't voted, I suggest you put your SPS to work.
This latest proposal looks set to cut out a source of DEC inflation. If the proposal gets passed, we will invariably see the printing of DEC from liquidity pools come to an end.
The said proposal is aiming to completely remove DEC rewards for staking in any Splinterlands liquidity farm. This proposal will not only affect Hive blockchain farms but farms across all networks where DEC reward is paid to liquidity pool providers.
What it actually means
Removing DEC rewards also translates to a redistribution of SPS rewards, as there is a proposed schedule for how the removed DEC reward will be replaced by SPS. Below is a screenshot of the proposed schedule from the proposal
If you sum up the "Current SPS" column, you'll find that it is equal to the "proposed SPS" column. Meaning that there technically won't actually be an increase in SPS inflation schedule.
So, in summary, if you were receiving DEC for providing liquidity before, you will now be receiving some SPS in its place. If you staked in a liquidity pool that exclusively paid SPS, a little bit is taken off according to the schedule above.
Generally speaking though, it looks like we're all taking a pay cut after this proposal because the amount of SPS that's replacing the DEC reward isn't exactly equal. However, the most important thing is to get DEC back to the peg.
At the time of writing, the proposal has already received an impressive 83% support, meaning it is on course to be approved by the community.
In summary
These days, it seems all roads lead to the DEC peg and the market has been responding to the news. DEC is slowly crawling to the desired peg and this proposal looks like it will work in the peg's favour.
At the time of writing, there is now only one major source of DEC inflation and that comes from leaderboard rewards in the various league cadres. In a comment by @yabapmatt in the proposal publication, it was revealed that this avenue of DEC inflation is currently being looked at as well.
The only DEC minting left that is not the result of burning other assets would be the leaderboard rewards, which we are also looking at changing, but those are only about 7M / month, so quite small in the scheme of things. Otherwise DEC can only be minted by burning cards or SPS.
Only time will tell but I must say, things are looking quite good for DEC.

Posted Using LeoFinance Beta
---
---