Now we wait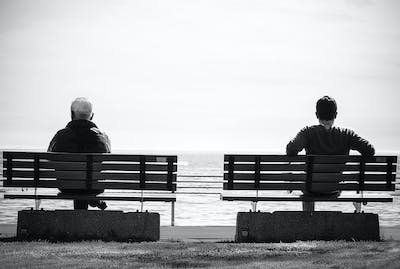 We got to Abuja yesterday and settled into a shitty hotel room. I barely got any sleep because the bed was uncomfortable but none of that matters because we achieved our target.
We came into this city to drop off our passports and to process our visa. This is the last stage of the entire process and now, it's a waiting game.
I am somewhat anxious but not shitting my pants. I've done my part and now, it's beyond my control, I just have to hope for the best.
I have to admit though, it still feels surreal that we've gone this far and it's hard to control my expectations. All the imaginations of moving abroad could possibly become a reality and that gives me jitters.
Based on the information I've gotten from my friends, I have a fairly clear idea of what to expect in our future life but at the same time, I'm keeping an open mind. All I know is that I'm going to work hard and make the best of every second.
Smooth Operation
We got there at our appointed time and after all the verifications were sorted, the next phase a biometric operation. We were a little bit jittery in the situation but I think we handled it well.
The process starts with staring into a camera, then saying your full name and date of birth. After that, your face and fingerprints are captured.
The process was a lot smoother than I expected and now I even wonder why I was nervous. It got so bad that I almost forgot my birth date but I didn't embarrass myself.
We left our passports there and I'm pretty sure that in a few days I'll have a minor panic attack because I forgot that we left the passport there.
Now comes the hardest part that ironically requires no input from my end. All we have to do is wait to hear the outcome.
---
---