$1 Leo, Hive citizens and crypto saving lives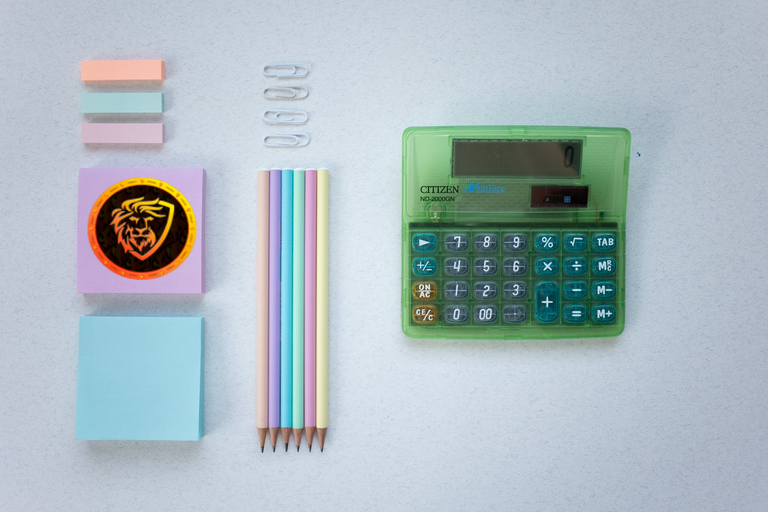 I'm looking at the numbers right now and in the midst of all the chaos, Hive and related assets are doing pretty well. I mean, we're not setting the stage on fire or anything but the assets are holding their ground.
Among all the tokens doing well today, the price of Leo is very interesting because of what it represents to a lot of people in the community.
At a bit over 20 cents, Leo token is doing pretty well, with all things considered. It looks primed to even get to 30 cents, but that might be wishful thinking right now.
It is crazy how we once had Leo trading around $1 for a while and now we're here. How I see it, that's just an indicator of how well the token can do when things start going up.
At $1, Leo would be amazing and your Leo vote will mean a lot more. For starters, my Leo portfolio will be worth slightly more than $11k and I'll have an upvote value of about $1.
With every passing day, I increase my Leo voting power, so by the time $1 leo comes around, I might even be up to a 2 Leo and $2 vote. With that kind of voting power, I'd be able to add even more value to the lives of others, in the same way my own life has improved here.
$1 Leo would be massive for many people that live off earnings from their publications. At $1 Leo, I could even be pulling monthly minimum wage every day through publications.
Another beautiful thing about $1 Leo is that it will give me the opportunity to buy more Hive power and contribute to the lives of others on that front as well.
Life and my numerous investment exertions have drained my hive power in recent times and while I still drain it, I'm net positive. With $1 Leo, I'll be pulling more dollars that will then be invested into my Hive power.
Crypto saving lives
I saw a tweet from someone in Ukraine that escaped to Kazakhstan, and it strengthened my faith in the industry. For the past couple of days, I'd been looking at it from a personal perspective, so I decided to look beyond my needs and consider the wider society.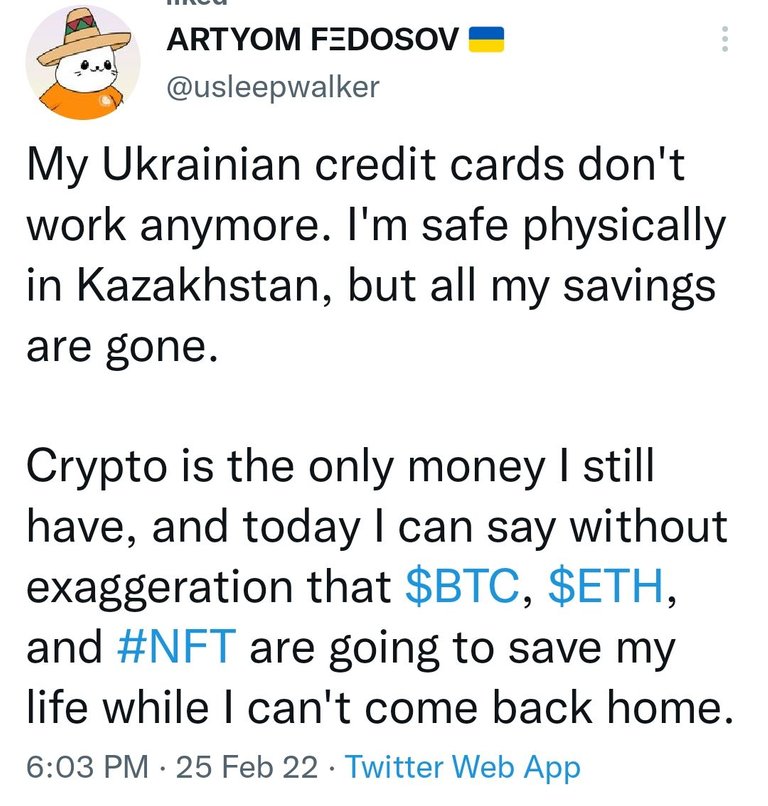 Imagine how much value we'll be able to add to the lives of people in distress when we have $1 Leo or even higher. This conflict in Europe might have had a negative impact on the price of crypto but at the end of the day, it further highlights why we need digital assets.
Unfortunately, fiat is not resistant to these occurrences. In fact, this situation with Ukraine highlights the frailties of the traditional financial system and how much one needs crypto.
In this day and age, it is advisable that everyone holds some asset of value. Crypto is logical because you can take it anywhere you go. All you need are your keys in a flash drive or on a piece of paper.
As the value of Leo and Hive as a whole continues to rise, it will go a long way in insulating citizens of the blockchain from these occurrences. Speaking of hive citizens, there's a Ukrainian community on Hive that you can visit to see how you can help.
The crypto community
People view cryptocurrencies as simply just assets that we trade but it is much more than that. The events between Russia and Ukraine should highlight how important the community is.
When you have crypto, you instantly become a leader of yourself and while your level of exposure determines your risk level, it also frees you from the traditional system.
As the community continues to grow, we'll be loosening the control that the government has on people. We will no longer be unassuming victims of circumstances that arise due to unforeseen circumstances that were not caused by us.
For many citizens of Russia and Ukraine, things are going to get hard. Both their countries are embroiled in a conflict that they're not part of but simply because you're living there, you're affected.
Despite how governments try to paint it, the crypto community has been contributing positively to the lives of millions around the world. In times like these, we have to be there for each other and do whatever we can to alleviate the lives of people suffering.
Contact & Support

Posted Using LeoFinance Beta
---
---