$250K Bitcoin, Crypto ATMs and other crypto stuff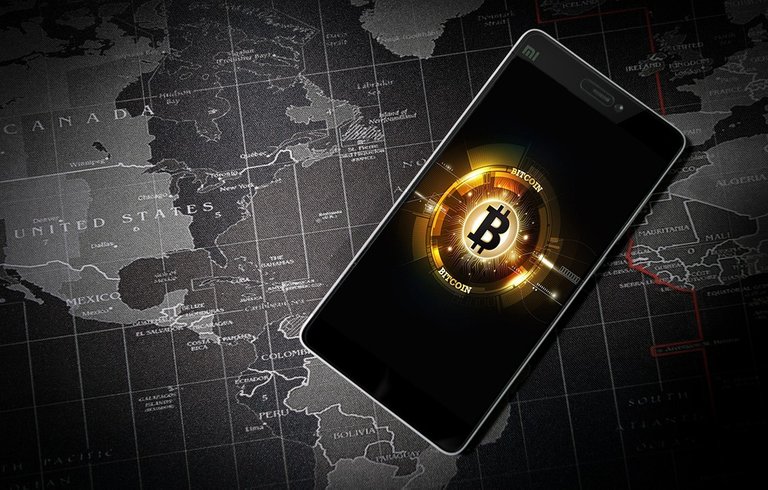 I took a step back from virtually everything that's not hive or Splinterlands related in recent times because that's where all the value has been flowing into my portfolio from.
Also, while I've been advised on numerous occasions to get some Bitcoin, I've not listened because Bitcoin isn't fun.
I know in the long run I might regret my decision to not hold Bitcoin but right now and for the foreseeable future, if I'm holding then it has to be an asset that I can actually use to do something other than lend.
Maybe I'm a crazy Bull
I've read a bunch of publications and analyses, with those that have to do with Bitcoin being particularly interesting.
After hitting a recent ATH, Bitcoin dropped to about $60k, but this hasn't stopped the analysts from predicting a prosperous future for Bitcoin, with $250k per Bitcoin being a realistic target during this bull cycle.
To be completely honest, I don't doubt that. However, if you're expecting Bitcoin to make that kind of dramatic jump then you better be mentally prepared for the accompanying correction.
For what it's worth, I like reading up on news that has to do with Bitcoin. In recent times, there's been a lot of excitement and it's been reflected in the price.
As far as mainstream appeal is concerned, Bitcoin stands top of the pecking order and will almost certainly usher the entire crypto industry into the limelight.
There have been a couple of exciting developments over the years, including Elon Musk tweets, Michael Saylor, and recently, the news about Bitcoin ETF being made available to investors. These stories basically depict how what I can only describe as a "fuck ton" of institutionalized fiat will be injected into the crypto market through daddy Bitcoin.
Bitcoin is inevitable
Again, yeah I know it's kind of dumb that I'm not holding a lot of Bitcoin right now but I need low risk and low volatility savings for my endeavours. Things will change when I'm no longer constrained by the variables plaguing me.
Anyway, looking at the number of developments around Bitcoin in particular, sort of makes me feel left out every time I read good news about the crypto.
However, the good thing about it is that I'm probably not going to be late because I'll buy it when it's considerably less than $1m per Bitcoin and that's still some way down the line.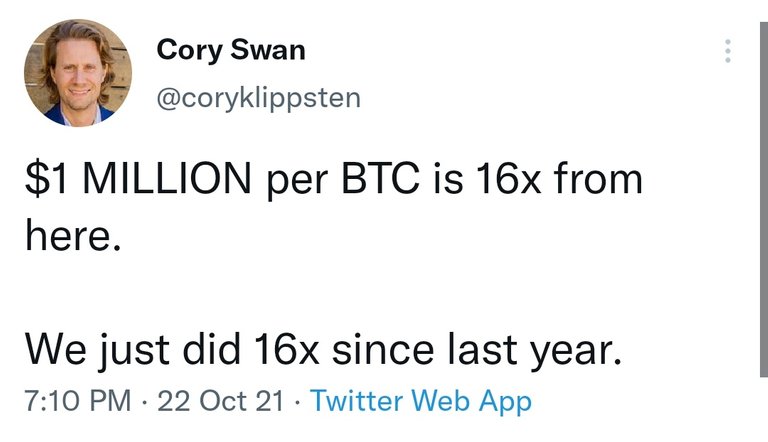 I also like the fact that Bitcoin is so popular and with ATMs like the 200 that Walmart is installing, it's only going to get more popular.
Outside of the US, there are also many other crypto ATMs that naturally perform Bitcoin transactions. Assuming millions spring up in different countries, Bitcoin would make life a lot easier for travelers.
Bitcoin Travels
Speaking of traveling, the situation with AVA hasn't been very exciting ever since they stopped their staking reward program.
Also, the token itself hasn't risen to my modest target of $100 that @trumpman promised it would.
This lack of activity in the trading front has led to the stagnation of the AVA price but activities on the Travala platform have actually been going on strong.
Bitcoin is one of the cryptocurrencies accepted on Travala and this combination actually adds to the globalization of Bitcoin. If it didn't have those absurd network charges, it could totally replace Dollar as the main currency of the world. Instead, it's replacing gold and that's not something that poor people should concern themselves about.
Regardless of the situation, I'm still very bullish about Bitcoin and I'll certainly buy it before it gets to $1m. Hopefully, I'll buy early enough to benefit from that move or not because it doesn't matter I'm going to hodl it till my youngest and unborn kid turns 18.
Contact & Support
Discord: belemo#9593
Twitter: https://twitter.com/belemo__
Telegram: uncleskipper
Email: belemok@yahoo.com
ETH and BSC wallet: 0xC75E34E3ee9a343041B3322E1bD97b4940Ed721d
Bitcoin Address: bc1q635vre2jj9zhde9cyvflyz4h9c0p57gg3s3yre

Posted Using LeoFinance Beta
---
---