Solar Storms Brewing in the Distant Future
For several years now I have followed NASA reports. Reporting on the sun and its solar storms are as important if not more important than reporting on our weather outside. Why? Well solar weather actually effects our weather and some solar storms have been known to cause some "supernatural-like" effects that if not explained in advance could result in reporting's that later make people look foolish and un-credible.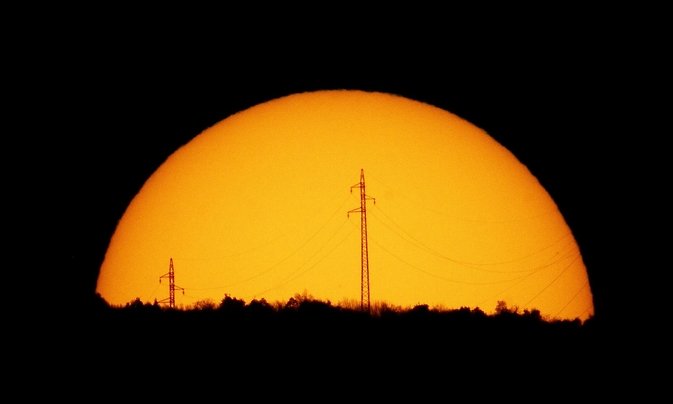 image credit
NASA has reported in the past that we had a massive solar storm back in 1859 and have again released more information on this matter. Did you know that back in 1859 we had such a large solar storm from our sun that it effected the conductive lines we had set up for telegraphs and caught buildings on fire where they were connected? Scientists claim this happened the last time we had a "below-average cycle" which we are having now.
Scientists at NASA have claimed numerous times now that we should expect such a storm again and they mean to be ready. We no longer just have telegraph wires and some electrical. We have millions of electrical wiring, grids, transformers, communications, and let's not forget all of the devices we have plugged in at our homes. If a mere telegraph system caused fires in buildings where they were located, then imagine what kind of damage we should expect with modern day technology in every home.
That's not all we can expect from such a storm. Apparently the entire sky can turn red and Northern Lights reached as far as Hawaii and Cuba back in 1859. Our Earth's magnetic sphere protects us from the solar radiation that would otherwise wipe us out from even a smaller solar storm or flare. In other words some radiation does get through and people are not always aware of this. Notice that some weather channels also report on high UV's now.
To stay informed on the latest discoveries, technology advances, and more on tracking solar storms subscribe to NASA.gov. They report information for the public constantly and have released videos to show advances that will blow your mind. Knowledge is power and staying informed can help save you and your homes from possible harm.
References
SOLAR STORM (#4) | Doomsday: 10 Ways the World Will End
https://www.nasa.gov/mission_pages/sunearth/news/next-solarstorm.html
Posted with STEMGeeks
---
---