[ENG/ITA] HAUNTED SPIDER | SHARE YOUR BATTLE Weekly Challenge!
ENGLISH VERSION
---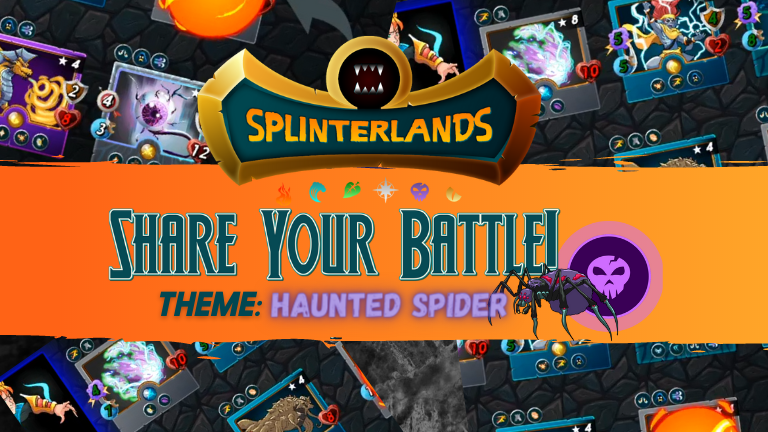 Hi guys, I have been playing @splinterlands for a while now and I intend to be more present with the posts on the Challenge.
Splinterland is a very addicting card game, probably the best I've ever played.

Challenge of the Week: SHARE YOUR BATTLE Weekly Challenge! HAUNTED SPIDER

This week's theme is Haunted Spider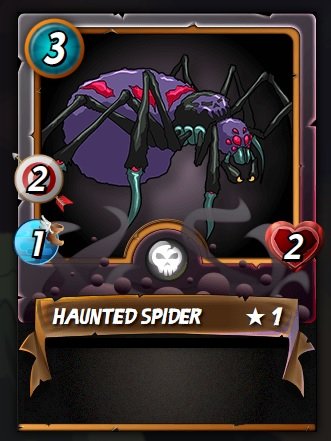 Death element card that is part of the Splinterlands core set of cards with 2 energy, 2 ranged damage, 1 speed, and 3 mana cost. A fairly basic card with few distinctive features.

At this link you can see the fight I won: https://splinterlands.com?p=battle&id=sl_07bdf81a13c69356ab6151a26f6349d3&ref=bencwarmer

If you want to try the game yourself, you can join the world of Splinterland via the link below
https://splinterlands.com?ref=bencwarmer
---
All images used are screenshots taken from the Splinterland game
---
VERSIONE ITALIANA
---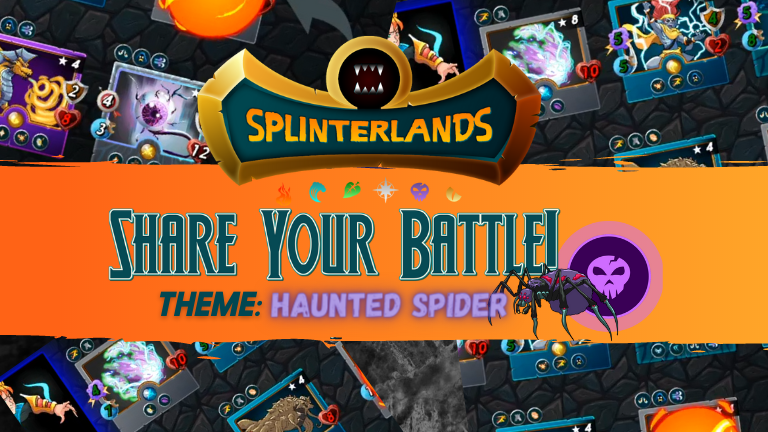 Salve ragazzi,
ho iniziato da un po' di tempo a giocare a @splinterlands e sono intenzionato ad essere più presente con i post sulle Challenge.
Splinterland è un gioco di carte molto appassionante, probabilmente il migliore al quale abbia mai giocato.

Challenge della settimana: SHARE YOUR BATTLE Weekly Challenge! HAUNTED SPIDER

Il tema di questa settimana è Haunted Spider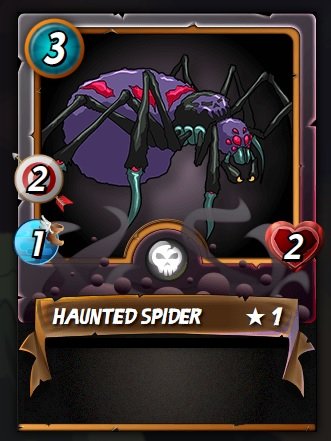 Carta di elemento morte che fa parte del set base di carte di Splinterlands con 2 energia, 2 di danno a distanza, 1 in velocità e 3 di costo mana.
Una carta abbastanza basica con poche caratteristiche peculiar.

A questo link potete vedere il combattimento da me vinto:
https://splinterlands.com?p=battle&id=sl_07bdf81a13c69356ab6151a26f6349d3&ref=bencwarmer

Se volete provare anche voi il gioco, potete unirvi al mondo di Splinterland tramite il link sotto
https://splinterlands.com?ref=bencwarmer
---
Tutte le immagini utilizzate sono screenshot fatti dal gioco Splinterland
---
---