LAVOZ CANTANTE #27| IN MY LIFE BY THE BEATLES (ACAPELLA VERSION BY @benii)
---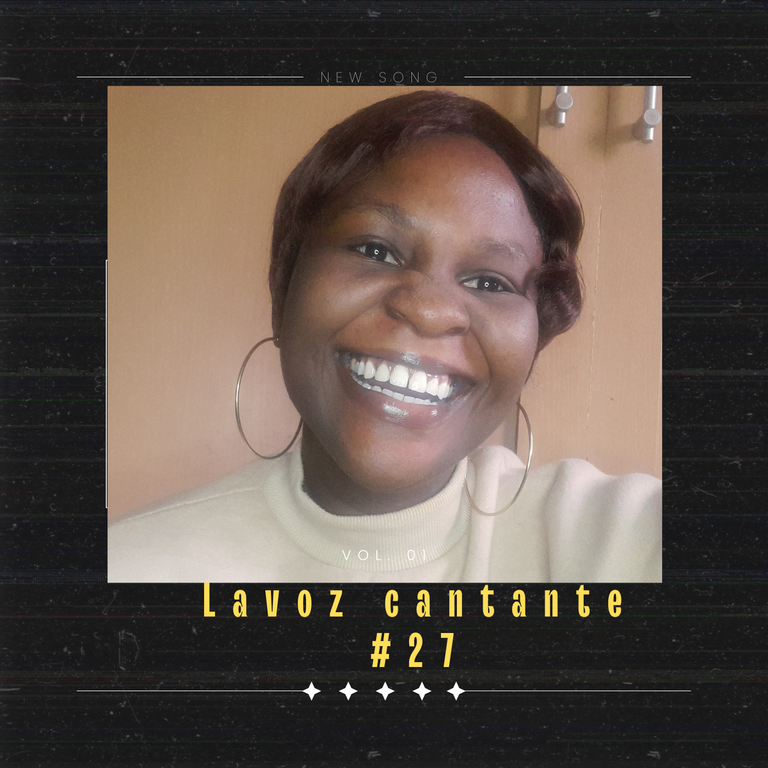 ENGLISH/ESPANOL🌹

Hello Amigos|Hello Friends
It's another beautiful week here in the Pukunundo family and I'm here with an amazing Rock from the Rock Legends The Beatles, called "All my life"
Es otra hermosa semana aquí en la familia Pukunundo y estoy aquí con un increíble Rock de las Leyendas del Rock Los Beatles,la canción se llama "In my life ".
This song, I believe, is about remembering the past and realising that after all is said and done, we will still love the people and things we once loved because of the memories we've shared with them.
Esta canción, creo, trata de recordar el pasado y darse cuenta de que, después de todo, seguiremos amando a las personas y las cosas que una vez amamos por los recuerdos que hemos compartido con ellas.
I really hope you enjoy my rendition of this song.
Espero que disfruten de mi interpretación de esta canción.
SONG GENRE:POP/ROCK
Género de la canción:POP/ROCK
SONG LYRICS| LETRA DE LA CANCIÓN
There are places I'll remember
All my life though some have changed
Some forever, not for better
Some have gone and some remain

All these places have their moments
With lovers and friends I still can recall
Some are dead and some are living
In my life I've loved them all

But of all these friends and lovers
There is no one compares with you
And these memories lose their meaning
When I think of love as something new

Though I know I'll never lose affection
For people and things that went before
I know I'll often stop and think about them
In my life I love you more

Though I know I'll never lose affection
For people and things that went before
I know I'll often stop and think about them
In my life I love you more
In my life I love you more

Source: Musixmatch
Songwriters: John Lennon / Roger Emerson / Paul Mc Carthney
---
Hay lugares que recordaré
Toda mi vida aunque algunos han cambiado
Algunos para siempre, no para mejor
Algunos se han ido y otros permanecen

Todos estos lugares tienen sus momentos
Con amantes y amigos que aún puedo recordar
Algunos han muerto y otros están vivos
En mi vida los he amado a todos

Pero de todos estos amigos y amantes
No hay nadie que se compare contigo
Y estos recuerdos pierden su significado
Cuando pienso en el amor como algo nuevo

Aunque sé que nunca perderé el afecto
Por la gente y las cosas que pasaron antes
Sé que a menudo me detendré a pensar en ellos
En mi vida te quiero más
Aunque sé que nunca perderé el afecto

Por la gente y las cosas que pasaron antes
Sé que a menudo me detendré y pensaré en ellas
En mi vida te quiero más
En mi vida te quiero más

Fuente: Musixmatch
Compositores: John Lennon / Roger Emerson / Paul Mc Carthney

I sincerely want to appreciate all my music friends and the lovely moderators of this amazing community.
I am truly grateful to you all, Thank you for you constant support and Love
And thank you for stopping by too.

Until next Time,
Much Love❤

Quiero agradecer sinceramente a todos mis amigos músicos y a los encantadores moderadores de esta increíble comunidad.
Estoy realmente agradecido a todos ustedes, gracias por su constante apoyo y amor
Y gracias por pasar por aquí también.

Hasta la próxima,
Mucho Amor❤

---

▶️ 3Speak
---
---