THREE TUNES TUESDAY WITH AFRICAN GOSPEL MUSIC 🎶 🎧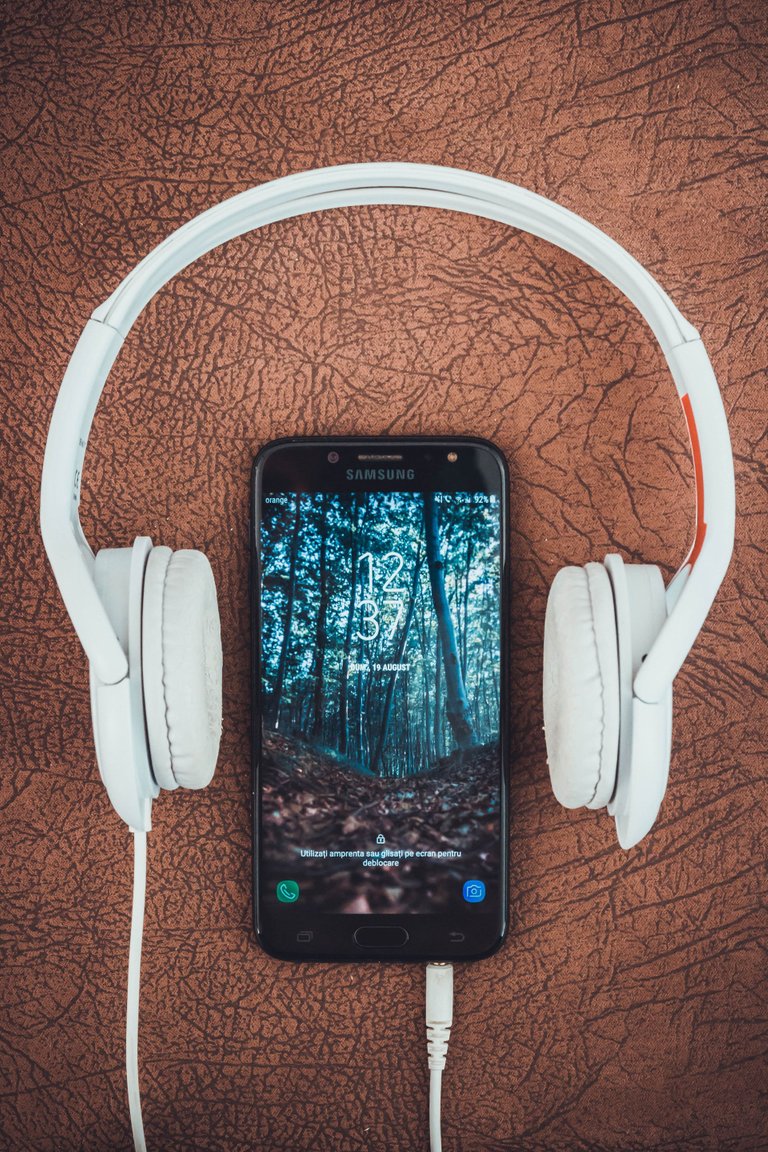 Hello Friend|Hello Amigo
It's another Tuesday..
It is also my first time taking part in @Ablaze's "Three Tune Tuesday" and I'm so glad to finally join in the contest.

I enjoy listening to a variety of musical genres, such as blues, soul music, rock, and jazz. However, one genre of music that I particularly appreciate is gospel. This isn't just because I'm a Christian; it's also because it gives me inspiration, hope and it serves as a constant reminder of God's promises that I am not alone.
Music is healing, motivating, It gives good energy, and this is precisely how I feel each time i listen to a Gospel song.
Every morning before I leave for the day, I normally choose a few songs and add them to a special playlist, those are the songs i usually listen to all day.
Also, there are many gospel songs that I like, but I've decided to share these three today because I've been listening to them a lot recently and they have been on that special playlist for a while now.
---
Mudiana by Judikay
---
---
Judikay is one of my favourite Gospel Nigerian Musicians as well as one of the Top Gospel singers in Nigeria. Her spectular voice is part of the reason i love her so much and her songs always blesses me.
This particular song is one of the songs in her newest albums which was released some months ago.
I accidentally stumbled into it on youtube and I really liked it when listened to it, so i went ahead and downloaded it, and,since then have been playing it non stop.
The chorus of the song is sang in a Nigerian dialet and it means "The God that is standing for me does not fail".
More than just it's melody I like the promises this song carries. It sometimes relieves me to know that theres someone who always stands for me and will never let me go.
I also appreciate the African vibe in this song's video, and with everything going on around us and in the world, I find the words of this song encouraging and comforting.
---
kukuma papa by grace lowka
---
---
This is yet another African Gospel song that I find fascinating, but unlike the previous one, it is not a Nigerian tune because the singer of this song Grace Lokwa is a Congolese worshipper and gospel singer.
The way this song grew so popular online is incredible. initially, the singer recorded a short skit with himself and some other guys enthusiastically singing this song in Acapella, and then a well-known Nigerian Hip Hop Gospel singer by the name of Prinx Emmanuel made a video of himself singing the same song with a backing track and Boom, that wa it; skit makers and tictok fans began using this song for various challenges & videos in different social media handles.
After some time, Grace lowka released his much anticipated debut album, in which he featured other gospel musicians such as Moses Bliss and Prinx Emmanuel, who sang with him for the remix of this song.
I was blown away the first time I heard the remix of this song; the beat, the melody, everything about it was fantastic, and I know you will like it as you listen to it now.
This song is an adoration song to God, praising him for his faithfulness, love, and mercies and one of the reasons I like this song is that it reminds me to look around me,see what God is doing, and be grateful instead of muttering and whining about things that aren't working in my life.
Song lyrics and meaning gotten from WmLyrics.com
[Chorus]
Azwa Nga Bomwana Kumama,
Papa Eeh Eeh Eeh
Eh Yahweh Kumama,
Papa Eeh Eeh Eeh
Kisi ya Soni Kumama,
Papa Eeh Eeh Eeh
Eh Yahweh Kumama,
Papa Eeh Eeh Eeh
[Chorus – Translation]
You Took me from Childhood
Kumama, Papa Eeh Eeh Eeh
Eh Yahweh Kumama,
Papa Eeh Eeh Eeh
You Cured my Shame
Kumama, Papa Eeh Eeh Eeh
Eh Yahweh Kumama,
Papa Eeh Eeh Eeh
---
Jireh by Limoblaze
---
---
My last song for the this week's edition of my #ttt would be jireh by limoblaze.
The original performers and writers of this song are the Maverick City Music, an American contemporary gospel band, but limoblaze, who is a Nigerian Afro gospel, Afrobeat, and Hip-hop gospel singer, recorded a reprise of this song featuring two other rappers;Happi, Lecrae,
One thing that intrigues me about this song is how Limoblaze was able to turn a contemporary gospel tune into an Afro beat song that makes absolute sense.
You all can see why I really love Limoblaze, He's super talented and talents like this are rare in this part of the world.
Most Gospel singers avoid Hiphop or even Afrobeats, but Limoblaze performs it so effectively and that's why i'm recommending this song to you today.
This song also reminds me of God's unending love, that God is a provider, and that if I trust in him, he will come through for me.
I will be content
'Cause I know You would never fail me (never)
Even when my knees are shakin'
Even when my heart is bleedin', oh, oh
Valley, when I walk in the midst of the valley
My life's in the hands of my Daddy
I'm already loved, I'm already chosen (yeah, yeah, yeah-yeah)
So far this life, I know dey go low
'Cause me, I know, I know, dey so low
'Cause my Jireh not my buddy
Etuma naniko, You are
These Lines are my favourite, and I feel hopeful already just reading them, I hope you do too....
OK guys, Thats it For Today's Edition of my three tunes for Tuesday..
Thank you so much for your time,
Until next time,
Much love ❤
---
---