Luke is alive and thriving are you?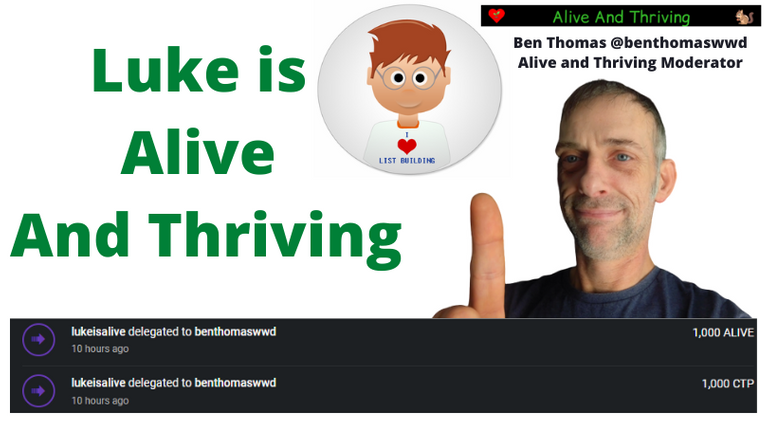 Luke is Alive
He is actually Alive And Thriving
You can't tell me he is not because i found him 5 times and he delegated both 1,000 Alive and 1,000 CTP to me so...
Look this is a fun way to get traffic to your website, offers, projects or community whatever.
We support people reaching for their personal and financial goals and this is part of the way we do that. Use the tag #lukeisalive
You will need a Click Track Profit account don't worry they are FREE.
Join using the link above and i will send you 10 Alive and 10 CTP.
You will get a loads of FREE training videos on how to build a successful affiliate marketing business.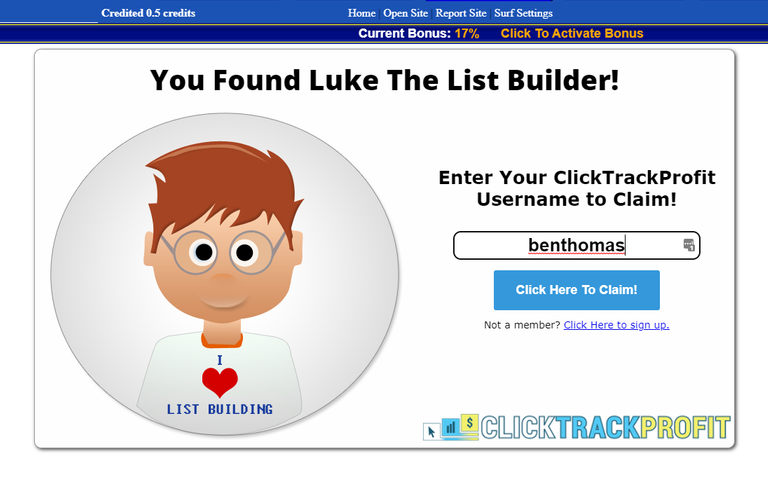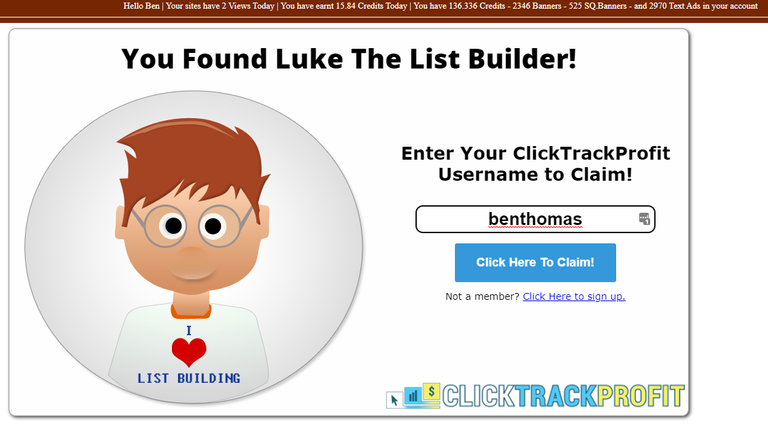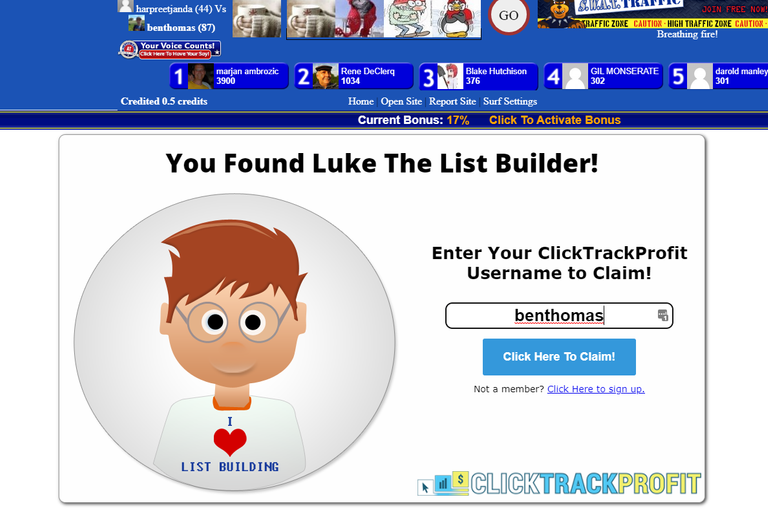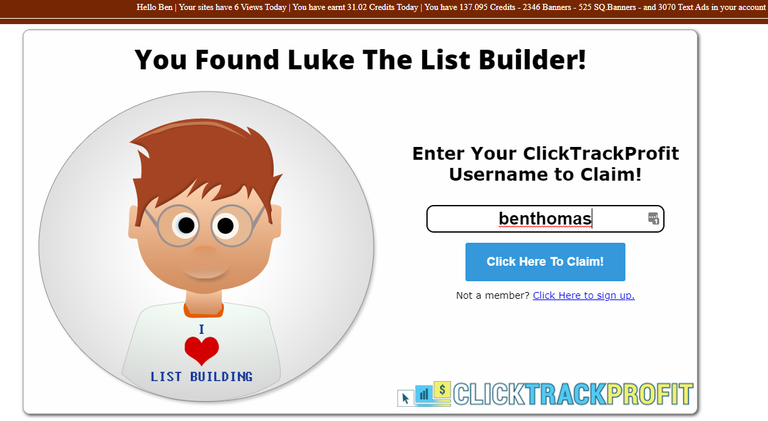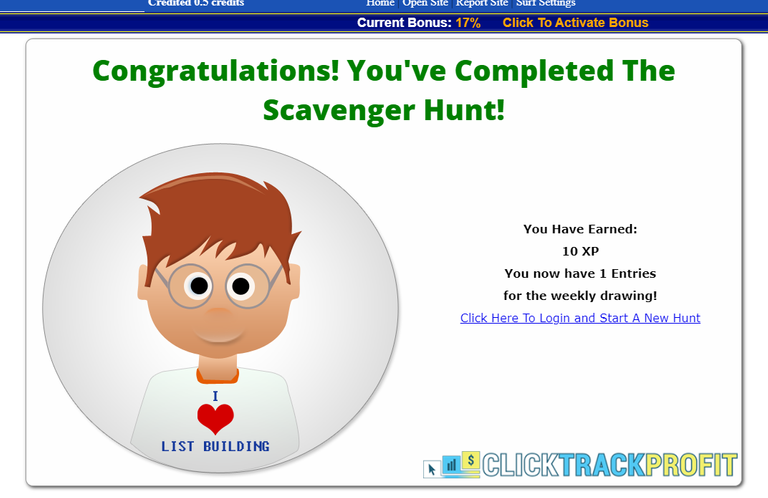 When you complete a scavenger hunt you receive extra XP and you generate hundreds and thousands of views by regularly taking part.
If you post to hive about it @maddogmike will enter you into the Luke is Alive prize draw.


Alive and Thriving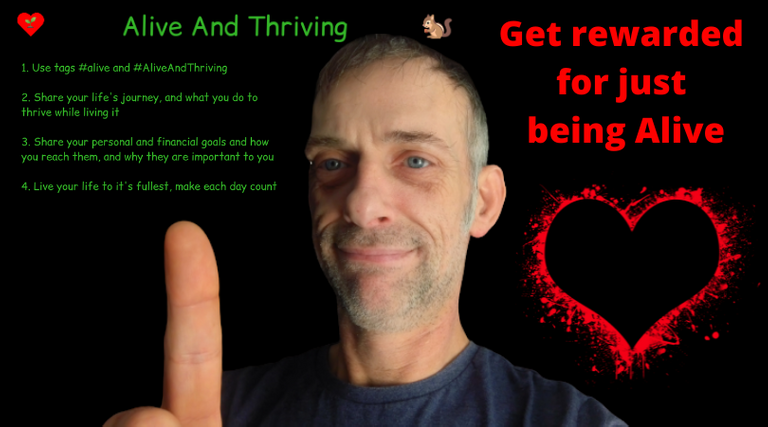 First tell us you are alive in the I Am Alive Challenge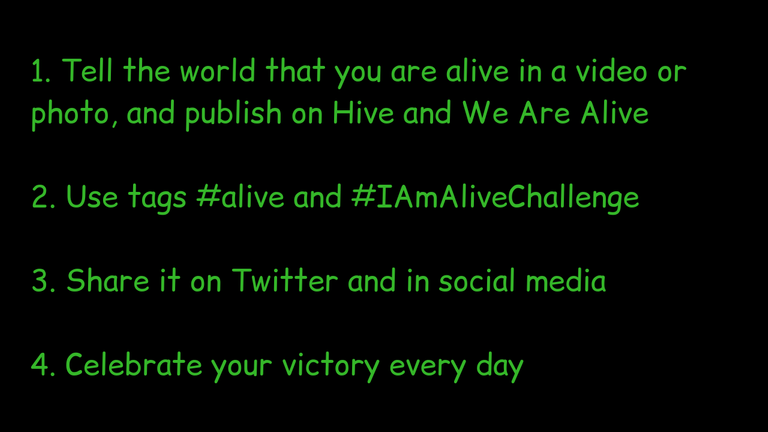 Next tell us how you are Alive And Thriving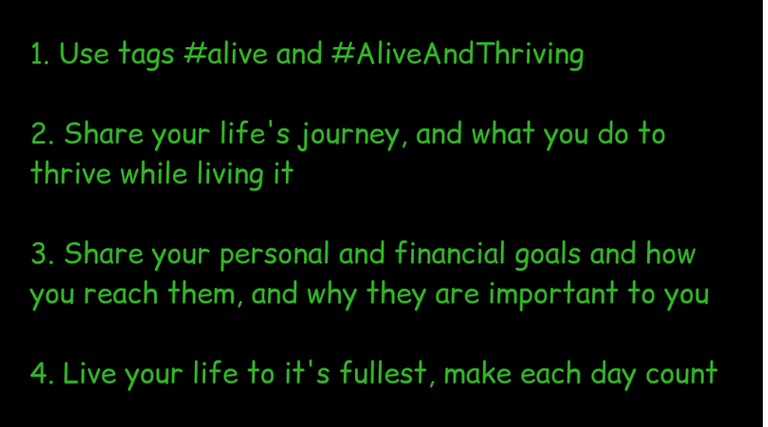 Yes we actually care about your journey because each one of us are on our own journey.
Going after our own personal and financial goals everyday.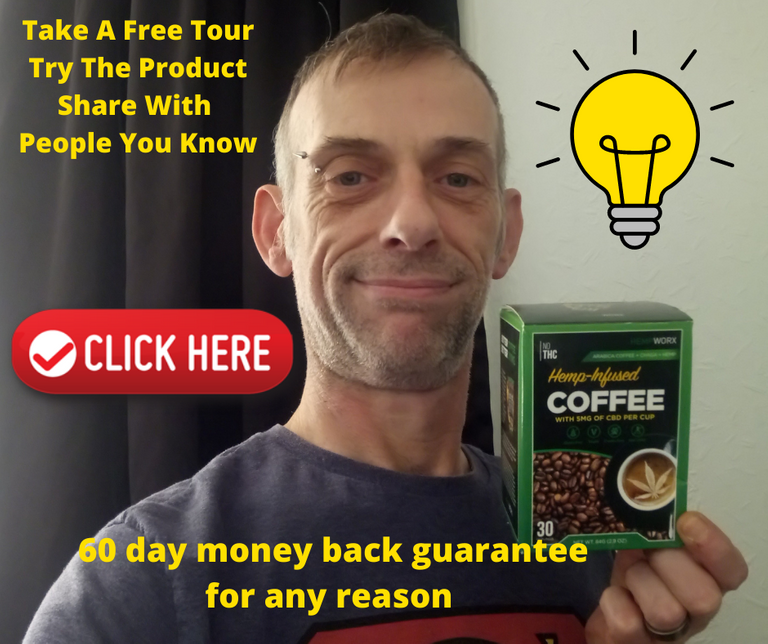 Taking a journey with others is better than trying to do it all by yourself.
A Little Fun
👇🤣
My Dice Roll game
Winner is 20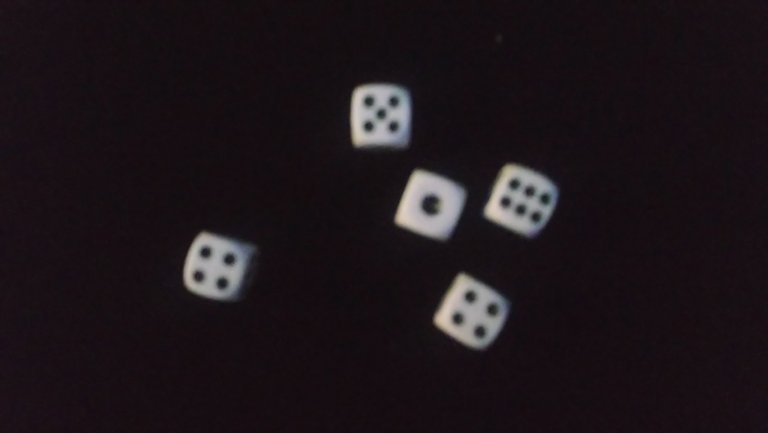 No Winner Sorry better luck next time
Thanks for entering guess again
@ddn688 with 27
@flaxz with 17
@awah with 6
@justclickindiva with 21
@yeckingo1 with 7
@darmst5339 with 11
@ironsheild with 8
How to Play?
Choose a number between 5 - 30
Upvote this post, leave a comment and your guess....
Everyone that enters will be mentioned in the next post with the result.
Winners that guess correctly can win an alive prize from me.
---
---