Hive Power Up Day July 2023 is here.
Hive PUD is HERE!
Are you ready to increase your Hive Power?
This Hive Power Up Day marks our halfway point for 2023
This is a great time to look at your 2023 goals and see how you are progressing.
At the beginning of 2023, I set a goal to reach 15,000 HP.
I will actually meet that goal today with my power up.
Meeting goals early is always awesome, but we still have 6 months of 2023.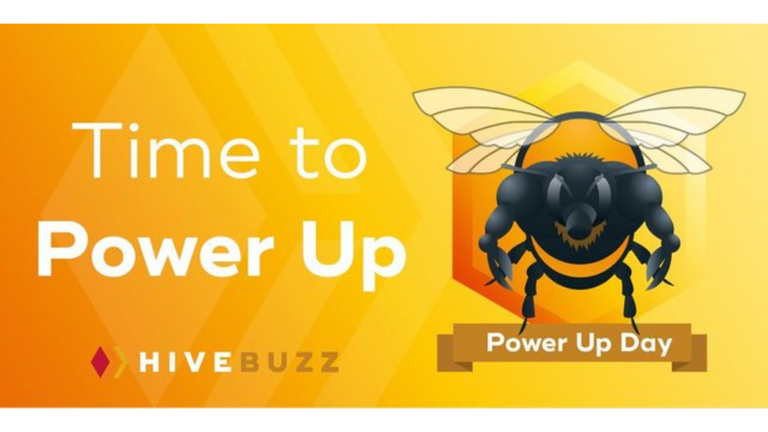 @Jaster
Important Note: Hive Power Up Day is based on the UTC zone or Universal Time Zone. July 1st begins at 8:01 pm EST. on June 30th.
I know this is confusing. You can get your free time converter here:
https://www.worldtimebuddy.com/
Hive Power Up Day happens on the first of every month. Those who can take this time to power up some Hive and/or cancel their power-downs and pause trading/selling for the 24 hours of the day.
If you post about your power up, then you will qualify for a Hive Power Up Badge as well as other prizes based on the criteria below.
Your reputation must be above 39 and below 70.

Your total Hive Power (before the 1st) must be more than 100 and less than 8000.

You must power up at least 10 Hive on July 1st.

You must write a post about your power up on July 1st (your local time) with the tag #HivePUD

There are many benefits to Powering Up your HIVE. You get increased voting power, you earn more curation rewards, you earn interest on your HIVE power, and you can earn by delegating your HIVE Power.
For more detailed information, go HERE.
This starts July 1, 2023
Good Luck!
Until next time,
John Novak


Programs I Endorse
CTPX
Click Track Profit
ListNerds
Rising Star Game
RollerCoin
Stardom Play
---
---