Women's World Cup 2023
Now it is the ladies' turn
Are you ready for MORE World Cup?
The Women's World Cup is starting soon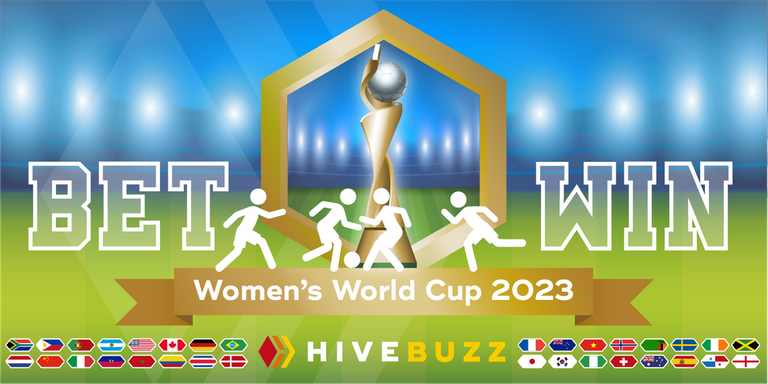 HiveBuzz is once again setting up a competition to see who can predict the most wins during this year's Women's event.
I do not follow World Cup or football, but I still had a fun time playing last year's Men's Series.
You can Register for the contest by sending 1 HIVE to @hivebuzz.pool with the memo "worldcup2023".

For more detailed information, go HERE.
This starts July 20, 2023 7:00AM (UTC)
Do not miss out. There are prizes to be won.
Good Luck!
Until next time,
John Novak


Programs I Endorse
CTPX
Click Track Profit
ListNerds
Rising Star Game
RollerCoin
Stardom Play
---
---