FPL: Week 8 Stats

I have got 64 points in week 8. This is a really amazing week but I also did a lot of changes so I really did not get that much points.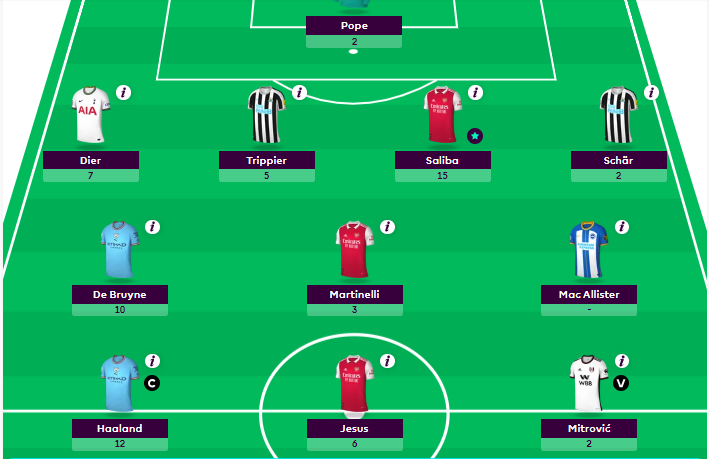 I have got the most point from the player unexpected. It was Saliba from Arsenal and he gives me a whoop 15 point. I got 24 points from Arsenal trio. I did not choose Cancelo in my squad and this is a mistake for me. I also got 10 points from De Bruyne of Manchester City. I should choose De Bruyne or Saliba as captain instead of Haaland. But who knows what will happen. I did not regret my choice at all.
Five players are not playing in my team because their matches postponed. I also used Bench Boost in this match but I did not know I am just wasting my chip or not. I am not sure they will automatically substitute the players who did not play.

These are the changes I did in week 8. I did not know the matches delayed. So I choose players from the teams that did not play this week. It is confusing. I did not know when will they replay their matches.
This week is very good week for me. It only lose to week 1. I will get more points if all matcher played.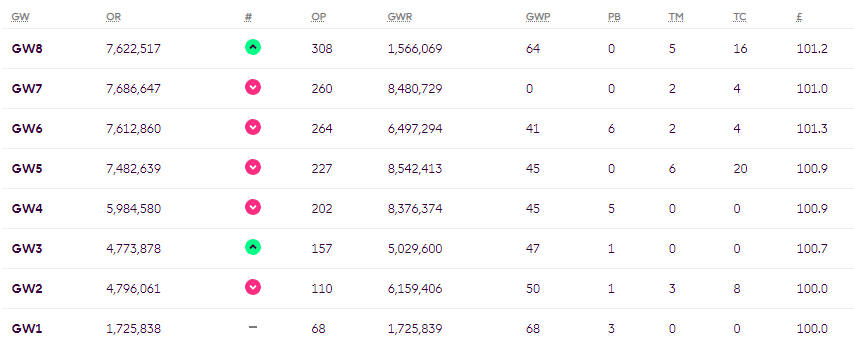 Thanks for reading my post.
Posted using Neoxian City
---
---