Speedy Runner
This is my entry post for "SHARE YOUR BATTLE Weekly Challenge! SUPPLY RUNNER" organized by splinterlands. You can participate in this challenge even if you do not have theme cards.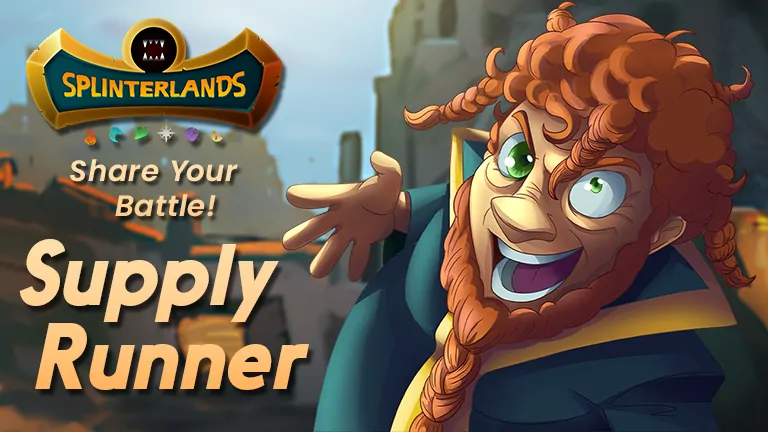 Supply Runner
Supply Runner is a monster card from Chaos Legion Edition. He is famous for his speed so I called him Speedy Runner. He is fat bust very fast monster.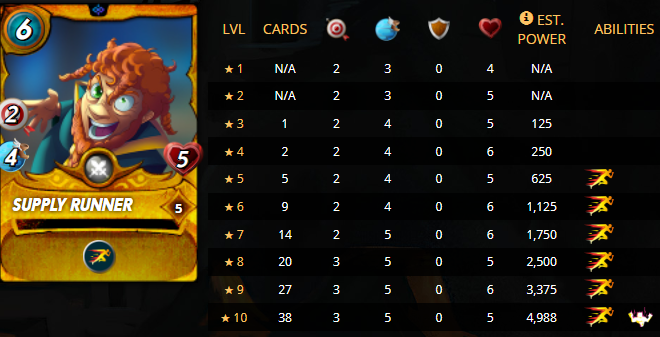 Supply Runner has [Swiftness] ability at level 5. He has five [Health] four [Speed] and two ranged attack damage. To summon this monster card you will cost 6 mana. This is a bit expensive but it worth it because it is a monster card from [Neutral] splinter.
This monster card is counterpart of Spirit Miner. Spirit Miner has magic attack.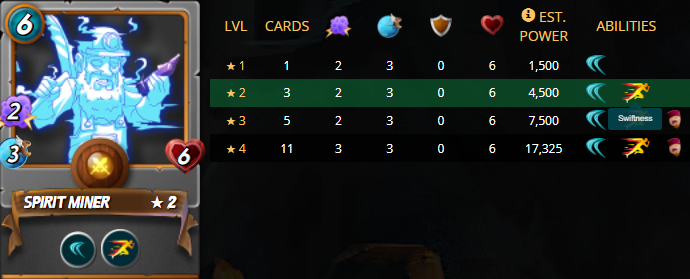 The advantage of Spirit Miner over Supply Runner is [Dodge] ability and extra [Health]. But Supply Runner can be used in very battle except the battle that ranged attackers can not be used.


| | | | | |
| --- | --- | --- | --- | --- |
| | | Battle Link : | Click here | |
| | | Splinter allowed : | Life and Dragon | |
| | | Mana Cost : | 34 | |
Rule Set:
Equalizer - The initial Health of all Monsters is equal to that of the Monster on either team with the highest base Health.
Holy Protection - All Monsters have the Divine Shield ability.


Silvershield Paladin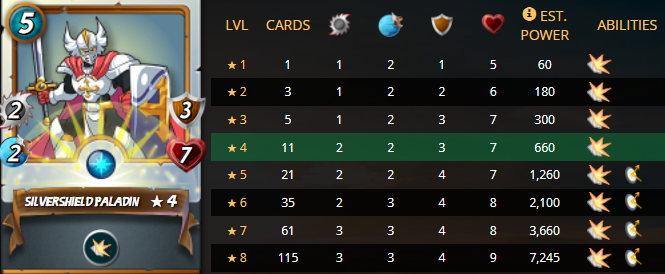 Silvershield Paladin is natural born Tank. So I put him in first position. This monster is very good against Melee and Ranged attacks because it has [Shield] ability. It has low [Health] but it is very good when it plays in an [Equalizer] battle.
Divine Healer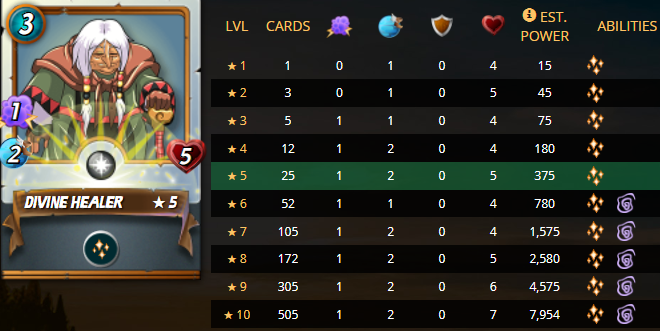 Divine Healer is very famous healer since ancient times. It is very good as a support healer. Nothing more or nothing less. I decided to put her very closely to Paladin.
Defender of Truth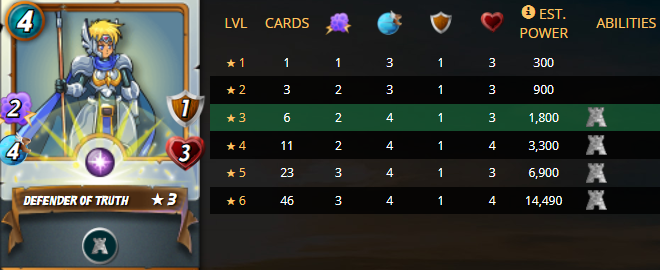 Defender of Truth can provide two additional [Armor]. This is very good against physical attackers. I put this monster in third position. I have a plan to use the monster with [Repair] ability so I must have to use Defender of Truth before hand.
Bila the Radiant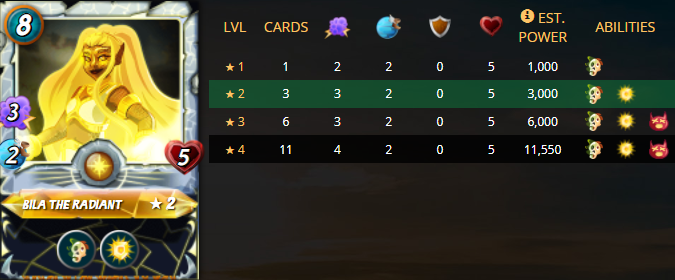 I put her in safest location. She will be stronger and stronger as time goes by because she has [Life Leech] ability. In the battle rule [Equalizer] I have to wear down my opponent [Health] slowly. At the same time it will be better if [Health] of my monster can increase.
Supply Runner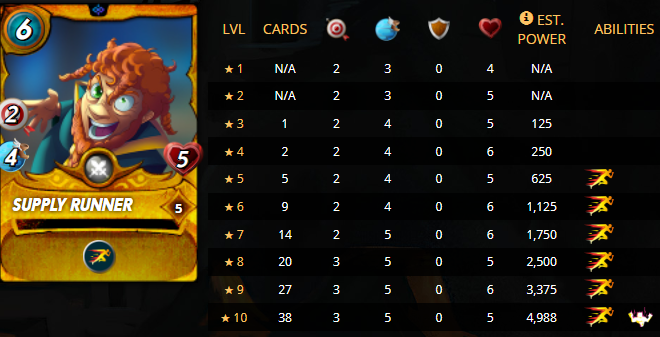 Nothing more to say. It can increase [Speed] of my monster by a whole level.
Lone Boatman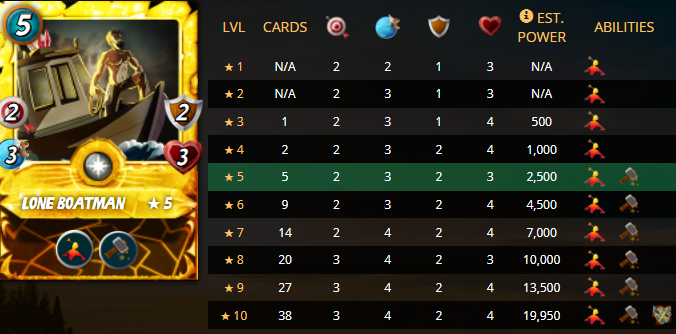 I put this monster in last position because I want [Repair] ability. This monster will use [Snipe] attack so I do not want this ability that much. So I put this monster in most vulnerable position.

Battle History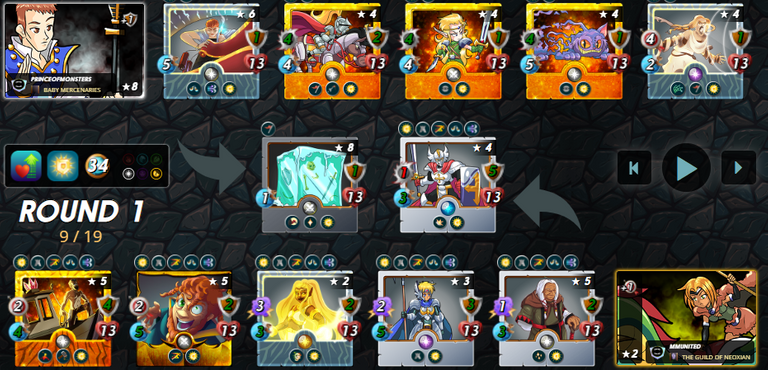 Oh My God. My opponent tried to attack from my back. Luckily I have [Protect] and [Repair] abilities. He need to make a lot of attack to kill Lone Boatman. I think I should swap position between Lone Boatman and Supply Runner.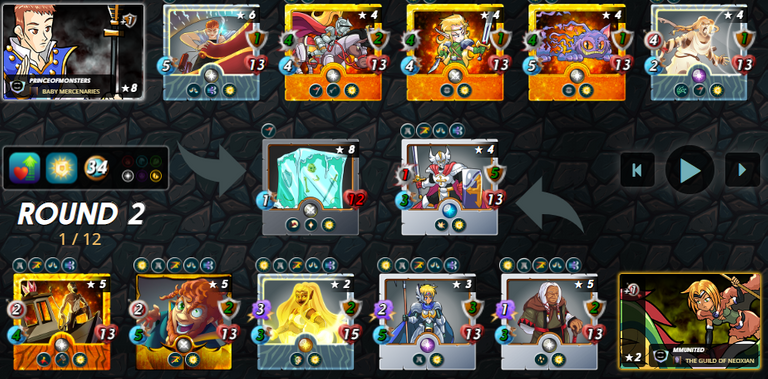 We can not do too much damage in Round 1. Let's begin the Round 2.
I can deal five effective damage to his Tank. My opponent can only deal four damage to me. It will be trouble if my opponent add a healer in his team. But now is more easier to handle for me.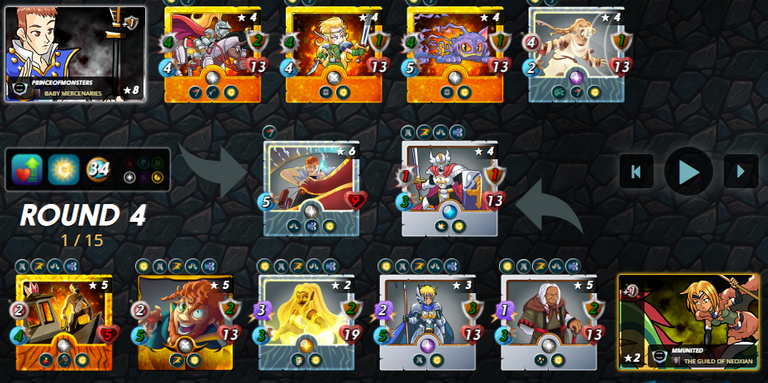 Gelatinous Cube has been slayed. Now I can finish him off very quickly. My opponent monsters are nothing more than a dead meat.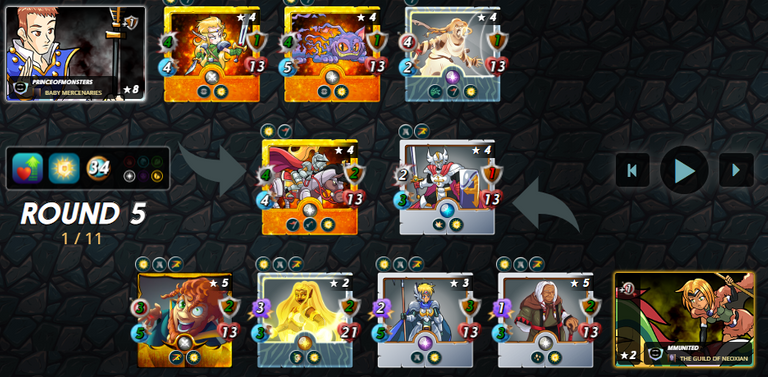 Two - One trade. I need to take out his Silvershield Knight quickly. His two sneaker can deal eight damage every round so this is not good for me if I dragged on. But my monsters got back full attack power.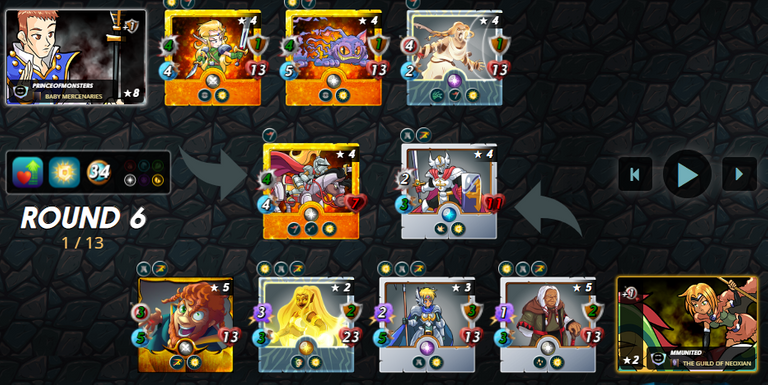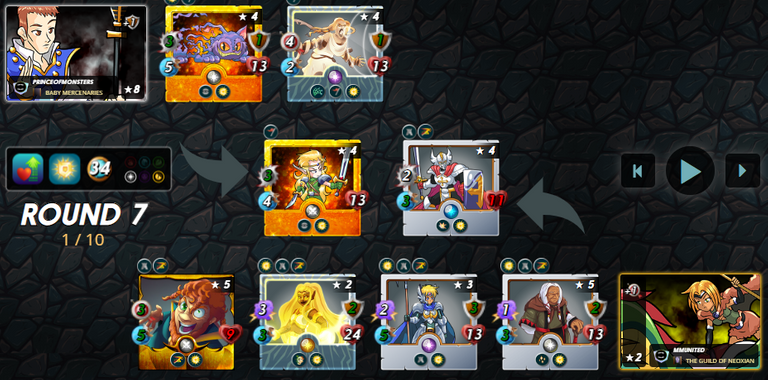 Silvershield Knight has been slayed. Now his [Sneak] attacks are not focused so my Silvershield Paladin can handle his attacks.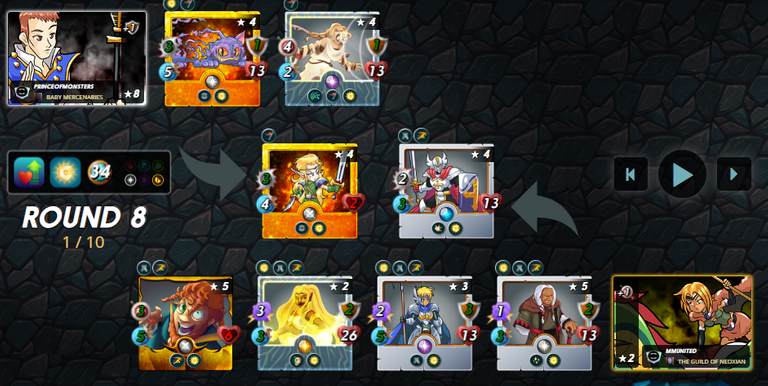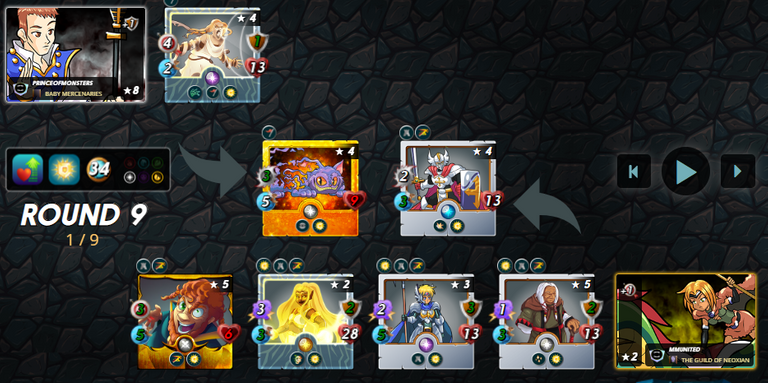 He did not even kill my Supply Runner. Bila the Radiant has more than 30 [Health] at the end of battle.
Please use neoxian.city to get better user experiences.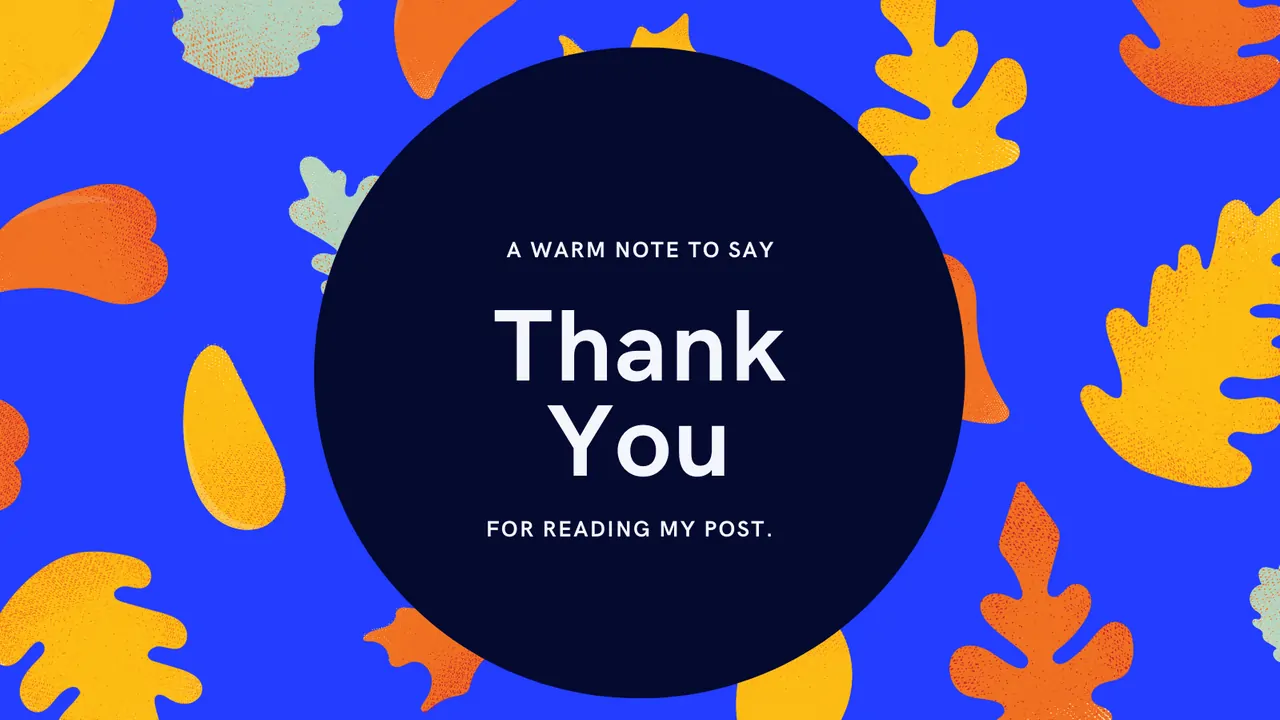 ---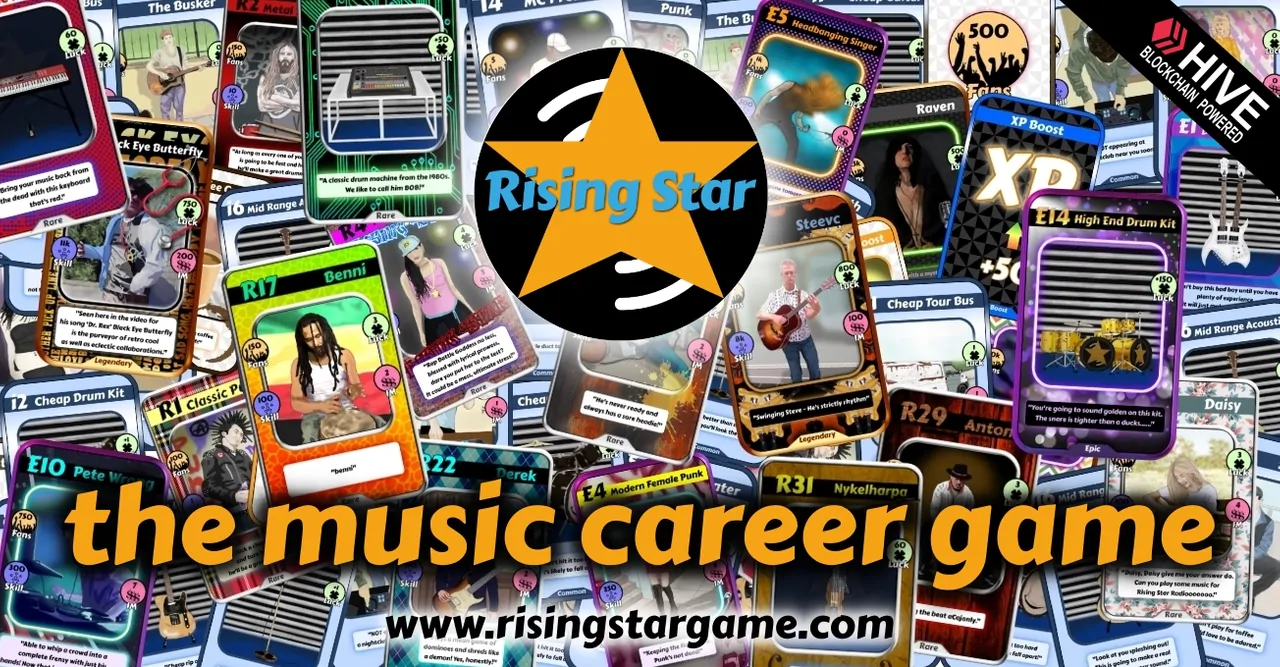 If you want to play Risingstar please use this link.
Join RisingStar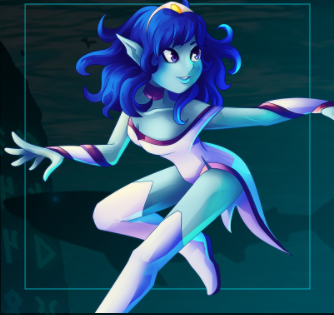 If you want to play Splinterlands. Please use following link:
Join Splinterlands

@mmunited aka @beyondhorizonmm


.

Posted using Neoxian City
---
---