Green Energy ☀️🌳
Namaskar / Hello to all hive users, who will reach this post. I hope you are doing great and having fun in your life and enjoying it with your loved ones.
We all do energy to keep all the things working around us for sure. We do need power for mobile phones, laptops, watches, and other electronic devices for sure. We all are used used to many different types of electronic equipment.
we do need the power to operate all types of things, without power the world is not even imagined for sure, we all are used to all the things around us. most of us do love to use all electronic gadgets.
most of the power we do use is generated via nuclear power plants and hydropower plants, and there are many other ways to generate electricity but the most popular way of producing power will be solar and wind power for sure what do you think?
---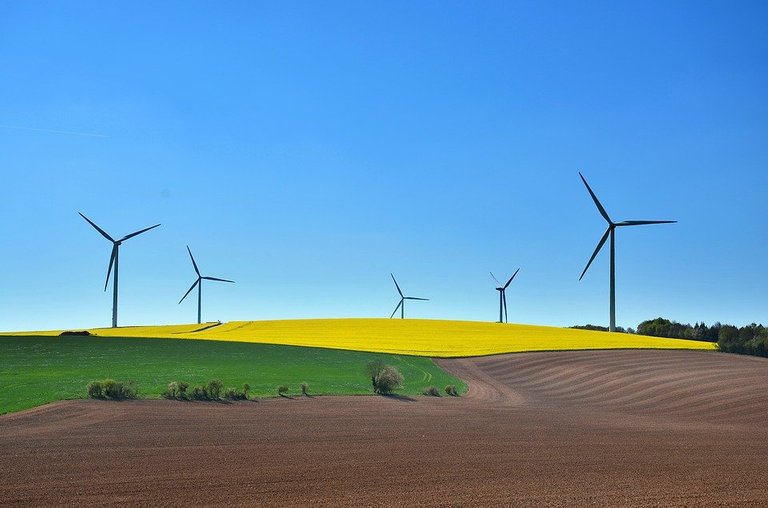 ---
Yes, solar power seems to be costly as compared to the other ways to a power source, which we all are used to of that. But that is the best way to get electricity and energy without even using the natural resources that are being used in other ways to produce electricity.
I have seen there are many peoples who do adopt solar electricity but is not possible to get rid of the traditional way (to which most are used).
yes, the solar power plant for a house is costly too not all can afford that for sure, The government did come up with many schemes to encourage people to buy and install solar power plants in their houses.
I do think that by the end of the year 2050 we will see most companies will adopt solar power for sure. That will surely reduce the price of the traditional way of power we are all used to.
We do see that a famous company Tesla (i am sure you all have heard the name of this company 😅) who don't know that. After the owner of the company is so popular. Tesla comes up with electronic cars in the market, It is not an easy job to come up with the new idea in the market. but the model of the cars are really amazing I am sure you will love that if,
So, no more need for petrol and diesel to run your vehicles for sure.
what do you think, how much time it will take us to adopt solar power worldwide?
Thanks a lot for staying till the end 😃🙏, let me know what you think.
Never forget one thing you should be grateful for because what you have someone has a dream of that. So learn to be grateful. Be Thankful. 🙏😀
Thanks a lot for being here, let me know what you think.

If you are new to the splinterlands game then feel free to join my referral 😁
My splinterlands referral
few posts from my past that might be helpful for you.
The best use of your Hive-engine/Tribe tokens you can 💰🚀
How to convert HBD to HIVE 3 ways to do that
Why new users should use Ecency application 🧐
few important tips for new users
Are you Using Brave Browser ?
The scammer and the downvotes 🔽🔻
The HBD interest and hive power
Best ways to earn money in the hive while you sleep 💰
What To Do With Your Hive Power [HP] / Hive. 🧠
Where To Delegate Your Hive Power [HP]
Where to delegate your hive power (Part-2)
Tokens to Buy on Hive- Engine
How to earn LEO tokens without posting 🤩
Do you want to save some hive ? 🤨
Passive income tokens 💰
Best why to Invest 💰🏦
The SIP Investment 💰💹
How To convert HIVE to Real Money (USD/INR) Part -1
How To convert HIVE to Real Money (USD/INR) Part -2








Thanks & Regards
@bhattg
-----Together we will make this a better place-----
---
---