Missing my Home town...
It doesn't matter where you live and who you are it did feel a kind of emptiness and sadness inside. We sure do miss our hometown, and sure not all do feel the same. I was out of my town for almost a year in search of a job and had some medical issues.
Although I was living with my close family members there, still I do feel a bit far from my hometown deep down I used to miss my hometown a lot. I was lucky that I get a job in my hometown thanks to my friends who helped with this job.
---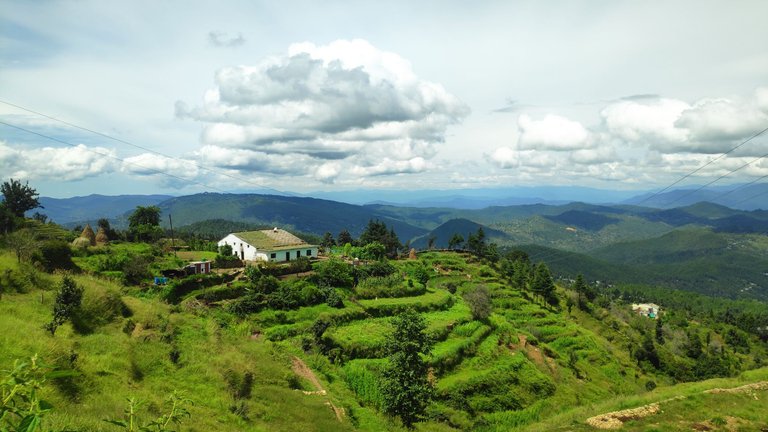 ---
The image is mine you view more amazing photos From here
For more than 20 years I am living and my hometown and now I do have a job. The place is very beautiful, people come here to spend their holidays so you can imagine how beautiful these places I have shared the above image that will give you a glimpse of my area this is a nice village, not mine but this is near to my hometown I was with my friends on this trip it was really fun.
I don't like crowdy places I am used to peace and greenery. The villages are really quiet places to be if you visit the village then you don't want to come back. This happens to me a lot when I visit my village but unfortunately, now I do have a job I don't have enough time to visit my place but good to be here near to my home town. Sure we did live on rent at many places for many years but now we do have our own home which we too are from more than 5 years.
Lifestyle in the villages is very simple and you do have fresh air (not polluted air like in cities) to breathe and all organic/fresh food to eat you don't have to buy any extra items from the market. No chemicals at all, everything is fresh and healthy. But unfortunately, things are not like that now, people are leaving villages and running towards the city for a better lifestyle (really is there a better life )and city people want to move towards a village, living the city lifestyle for more than half their life.
I do hate that time people's mentality who do spend half of their life the in the city and now they are coming towards the villages after their retirement and making the village crowded too. In a few states, in Himachal Pradesh, the outsiders don't even have the right to buy land and house in the state and that is a really good thing for the locals that can give them a boost and the sure that will boost the economy of the state too.
I am sure our state will apply that rules not sure how much time but our state will do the same. If that will not happen then the businessman and other investors will own land in the state and the local people will work for them. if the government will pass a law like something like Himachal Pradesh then the local people can earn good money and sure that will boot the local businesses a lot.
Living in my hometown is really nice, the village people do know who you are and who your parents are literally everything for sure. But you are living in a city then you are very busy and you don't even know who your neighbors are (harsh but this is reality). If you are in a village things are really different.
Whenever I do visit my village my relatives did get angry if I don't visit the. everyone is really to greet everyone and welcome each other and do visit whoever visiting the village.
I really feel great being close to nature, If you are habitual of living in the village then it is really hard to survive in the cities and vice-versa is true too.
Keep learning and keep exploring...
If you are new to the splinterlands game then feel free to join my referral 😁
few posts from my past that might be helpful for you.

10 daily comments ✔️
5 k Hive Power to vote (6,506 HP)✔️
Eceny Boost ✔️
Help others ✔️
wish me luck 😅
Thanks a lot for staying till the end 😃🙏, let me know what you think.
Never forget one thing you should be grateful for because what you have someone has a dream of that. So learn to be grateful. Be Thankful.🙏😀
Thanks a lot for being here, let me know what you think.


Thanks & Regards
@bhattg
-----Together we will make this a better place-----
---
---