Risk with crypto investment 🙂
Namaskar / Hello to all hive users, who will reach this post. I hope you are doing great and having fun in your life and enjoying it with your loved ones.
yes, that is true and we are all well aware of that. In almost a year, we have seen BTC to its all-time high and lowest price this year. The year is not complete yet maybe it will go deeper (maybe or maybe not 😏).
I am not a trader nor do have trading experience, my funds are pretty simple if I have to buy any crypto I just do buy whatever the price may be.
The inflation rate in crypto is really high for sure, last week I have seen their many coins pumped 250 % in a day imagine the profit of the whales who have invested in them. I do use Binance mobile and website to sell or buy my crypto (mostly hive). We have seen that most of the crypto did dump a lot but, to be honest hive is trying to be between 0.5 to0.6 USD and that is really a good thing. yes, the hive price did go below 0.5 yesterday but now today it is almost 0.52 USD and that is good news for sure.
---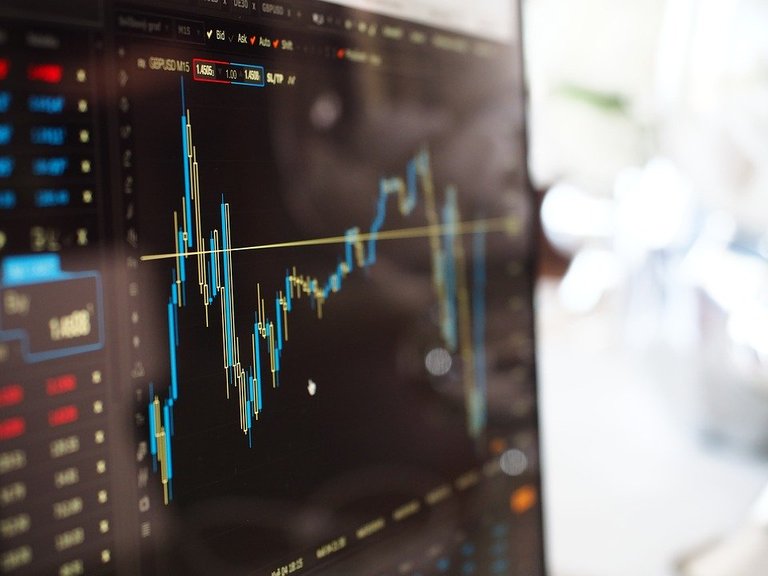 ---

I am sure many of the hive users are waiting for the moment for months for sure, I do know some of them who are waiting for this moment, If I don't have any emergency money atm then sure I would be one of them for sure. what about you did you buy some hives in the last dip?
If you want to want to there are two best options to do that.
Trade (just sell and buy)
invest for the long-term (you don't have to worry about price )
I do believe that HBD saving and HIVE are the best to invest in, they are not like other crypto you can earn from whatever you do have. Yes since to have options to stake your crypto to earn a good APR but hive does have many projects where you can invest and earn a really good passive income for sure.
I am familiar with the hive platform and it is obvious I will promote the hive ☺️. Crypto is not the only place where the risk is high, we all have to take risks if we have to invest and want to earn a good profit for sure.
My portfolio is done by almost 9X, as compared to last year. 😅 I do hope that this will end soon that we will see hive at least 1 USD before the end of the year and sure other coins will pump too.
what do you think? is it risky to invest in crypto or not?
Thanks a lot for staying till the end 😃🙏, let me know what you think.
Never forget one thing you should be grateful for because what you have someone has a dream of that. So learn to be grateful. Be Thankful. 🙏😀
Thanks a lot for being here, let me know what you think.
All the images are made via canva.

If you are new to the splinterlands game then feel free to join my referral 😁
My splinterlands referral
few posts from my past that might be helpful for you.
Best ways to earn money in the hive while you sleep 💰
What To Do With Your Hive Power [HP] / Hive. 🧠
Where To Delegate Your Hive Power [HP]
Where to delegate your hive power (Part-2)
Tokens to Buy on Hive- Engine
How to earn LEO tokens without posting 🤩
Do you want to save some hive ? 🤨
Passive income tokens 💰
Best why to Invest 💰🏦
The SIP Investment 💰💹
The best use of your Hive-engine/Tribe tokens you can 💰🚀
How to convert HBD to HIVE 3 ways to do that
How To convert HIVE to Real Money (USD/INR) Part -1
How To convert HIVE to Real Money (USD/INR) Part -2
Why new users should use Ecency application 🧐
few important tips for new users
Are you Using Brave Browser ?
The scammer and the downvotes 🔽🔻
The HBD interest and hive power








Thanks & Regards
@bhattg
-----Together we will make this a better place-----
---
---