Stand for your self 💪

Namaskar / Hello to all hive users, who will reach this post. I hope you are doing great and having fun in your life and enjoying it with your loved ones.
life is not a piece of cake for everyone if you are in a good place or have a good and secure job. then that doesn't mean that everything is all right all over the world. Sometimes we should try to see others' problems too. It doesn't mean that just jumping in mid-fight 🙃 can be a problem sometimes. I do suggest firest understand what is going on sometimes you can be in trouble to protect someone, especially in a crowded area. If you are capable to handle the thing then it is really a different thing.
The thing is just clear and we all should keep this mind that, we have to stand for our problems no other person will solve. you are the only person who does know how you feel maybe others do show some simpethy for a while but remember one thing you have to fight for yourself no other person can do that.
can someone help you? maybe someone will help you but not in each step for sure.
---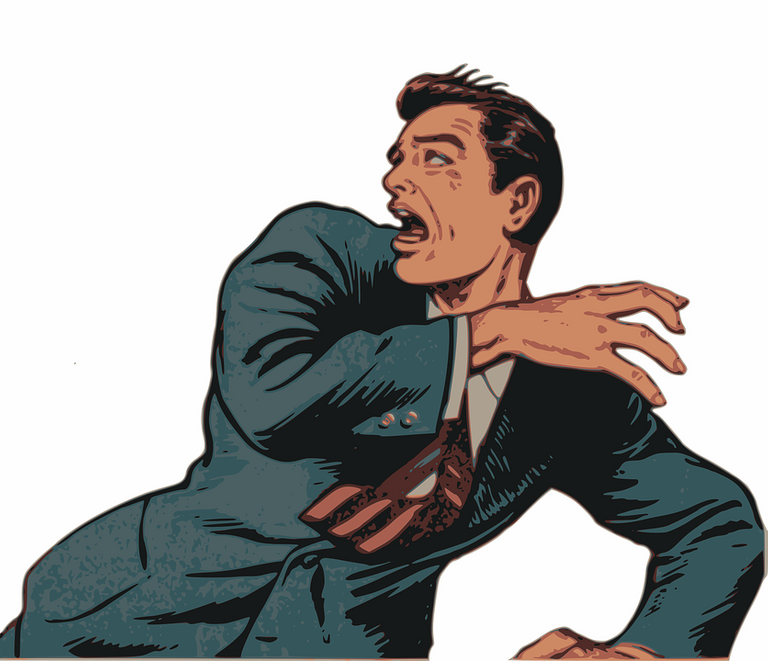 ---
If you will not stand, then you will be Crushed by the other for sure, so sometimes it is really necessary to stand up and speak/ fight for yourself. It doesn't matter if you win or lose but for sure you will not regret that if you do remember that.
It doesn't matter what you work but this is everywhere in private sectors and government sectors too at the end others do take credit for your work and you will stay the same. Whereas they will keep growing by crushing others along the way.
So try to fight and at least indicate that maybe you will get more support from others too.
what do you think?
These are all my personal opinion on the topic.
Thanks a lot for staying till the end 😃🙏, let me know what you think?
Never forget one thing you should be grateful for because what you have someone has a dream of that. So learn to be grateful. Be Thankful. 🙏😀
Thanks a lot for being here, let me know what you think.

If you are new to the splinterlands game then feel free to join my referral 😁
My splinterlands referral
few posts from my past that might be helpful for you.
How To convert HIVE to Real Money (USD/INR) Part -1
How To convert HIVE to Real Money (USD/INR) Part -2
Why new users should use Ecency application 🧐
few important tips for new users
Are you Using Brave Browser ?
The scammer and the downvotes 🔽🔻
The HBD interest and hive power
Best ways to earn money in the hive while you sleep 💰
What To Do With Your Hive Power [HP] / Hive. 🧠
Where To Delegate Your Hive Power [HP]
Tokens to Buy on Hive- Engine
How to earn LEO tokens without posting 🤩
Do you want to save some hive ? 🤨
Passive income tokens 💰
Best why to Invest 💰🏦
The SIP Investment 💰💹
The best use of your Hive-engine/Tribe tokens you can 💰🚀








Thanks & Regards
@bhattg
-----Together we will make this a better place-----
---
---