The Communication 💬🔊
Namaskar / Hello to all hive users, who will reach this post. I hope you are doing great and having fun in your life and enjoying it with your loved ones.
If you are a human being then communication 😅 even animals do communicate in their own languages is the key role of our day-to-day life we all have different- different ways of talking. we do change the tone as per the person to person. if you will talk in a different manner with all the persons that are closed to you and who are not that much close to you. we do create a wall between us and them. those who are familiar with our nature are transparent with them most of the time. Our communication may be different by our mood too if you are in a good mood sure you will tell a joke or try to make others happy by your own style we do have a different style for everyone you know that. we do the opposite if we are angry and that time we don't want to talk with others but if someone did try to communicate we say something that will surely hurt them and the person did get angry by that and maybe there will be a fight it all depends upon the person.
---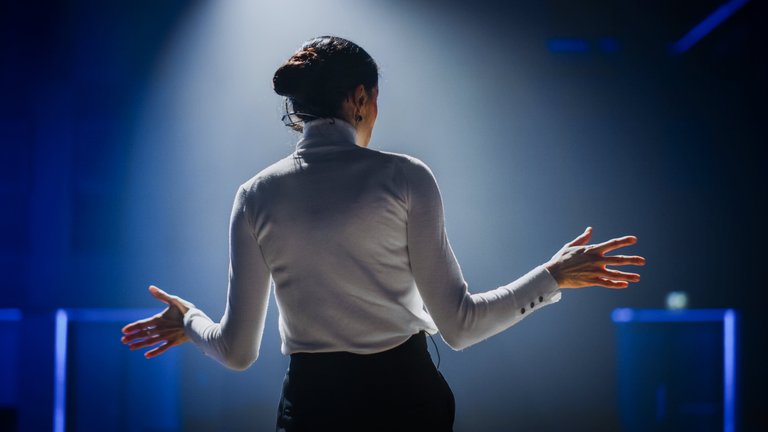 ---
we did have seen the person in the advertisement how confident they all look and we did get attracted by their personality and the way they communicated. That makes us buy that particular product. you all did have seen the actors on the ads and the followers of the actors did buy the product and the company is making the profit by that and same goes for the actor too the actor doesn't want to know what the product most of the time they did an ad of the product and that's it. 😐
some people do have the power to control people by their speech it is said that Hitler is one of them and there are many Indian great leaders to like swami Vivekanand, Shri Atal Bihari Vajpayee, Shri A.P.Z Abdul Kalam Azad sir and there are many more I did remember these three only.
These are some famous know persons of India who did attract peoples by their personality and communication skills.
there is really a great line by Shri A.P.Z Abdul Kalam Azad sir:
"I am not handsome but I can give my hand to someone who needs help... Because beauty is required in the heart, not in the face...."
― APJ Abdul Kalam Azad.
Communication is really an important part of our life so be very careful before you communicate with others once the words are out that can't be taken back.
thanks a lot for staying here till the end 😊🙏✨, let me know what you think. 😀
Never forget one thing you should be grateful for because what you have someone has a dream of that. So learn to be grateful. Be Thankful. 🙏😀
Thanks a lot for being here, let me know what you think.

few posts from my past that might be helpful for you.
How To convert HIVE to Real Money (USD/INR) Part -1
How To convert HIVE to Real Money (USD/INR) Part -2
Why new users should use Ecency application 🧐
few important tips for new users
Are you Using Brave Browser ?
The scammer and the downvotes 🔽🔻
The HBD interest and hive power
Best ways to earn money in the hive while you sleep 💰
What To Do With Your Hive Power [HP] / Hive. 🧠
Where To Delegate Your Hive Power [HP]
Tokens to Buy on Hive- Engine







Thanks & Regards
@bhattg
-----Together we will make this a better place-----
---
---