The Holi celebration 🌈

Namaskar / Hello to all hive users, who will reach this post. I hope you are doing great and having fun in your life and enjoying it with your loved ones.
If you are an Indian I am sure you do know what Holi is.
Holi is basically the festival of colors. it is really fun for young children and for the elder ones too 😅
read this to know more about Holi festival ,
the children do love to play with water and colors it was really fun to play with them I did remember the days when I love to play with the colors. it was really fun to play with water and mud yet that is true. and if you an elder one you will get a lot of chances to drink alcohol every place you did visit. it is really fun indeed, I am not a social type of person but I do visit every house in my neighborhood to wish them holi.
---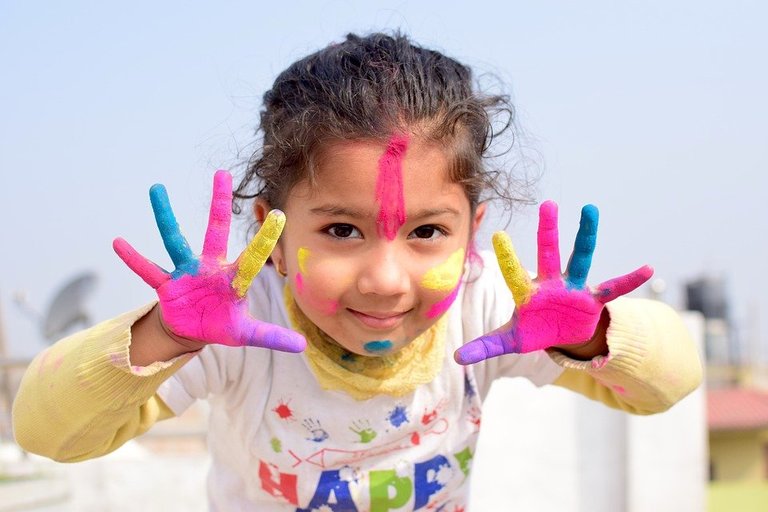 ---
I have not clicked many photos but I did take some photos of the children around my neighborhood hood my nephews are so the children are here with them. they all were very happy and they enjoy that a lot I the kind of person who doesn't want to abound children. I don't ask them to sit here don't do this and that.
I just let them free and let them enjoy the day, I was worried a bit inside about that but I didn't show that to them and others. they all are well aware of what is good and what is bad and I do believe in them.
---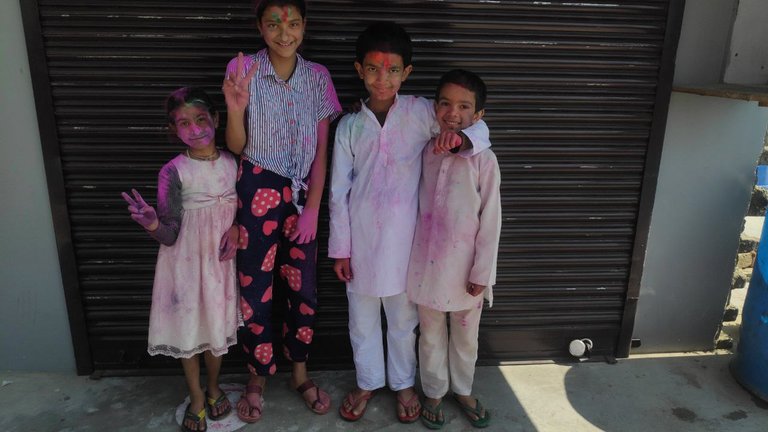 ---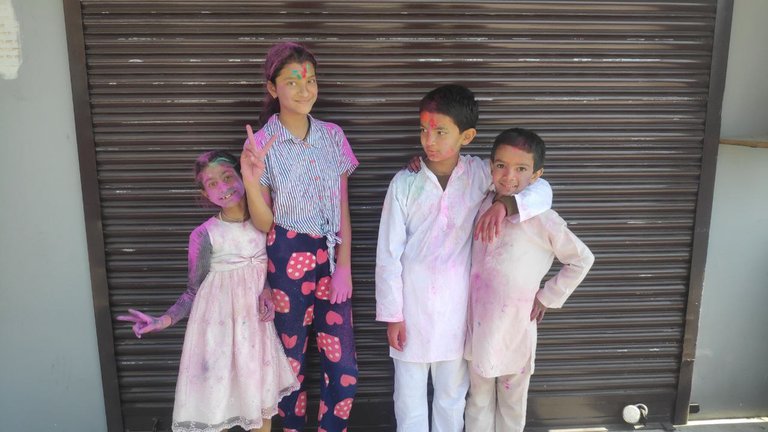 ---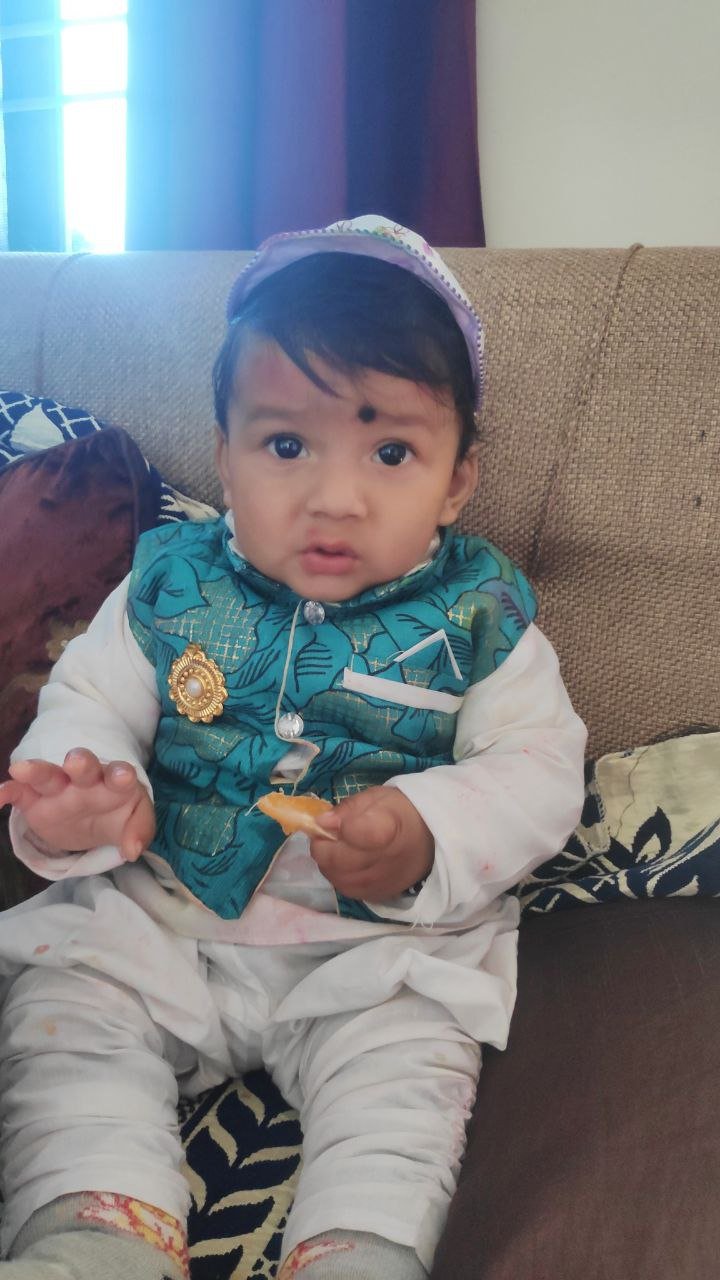 ---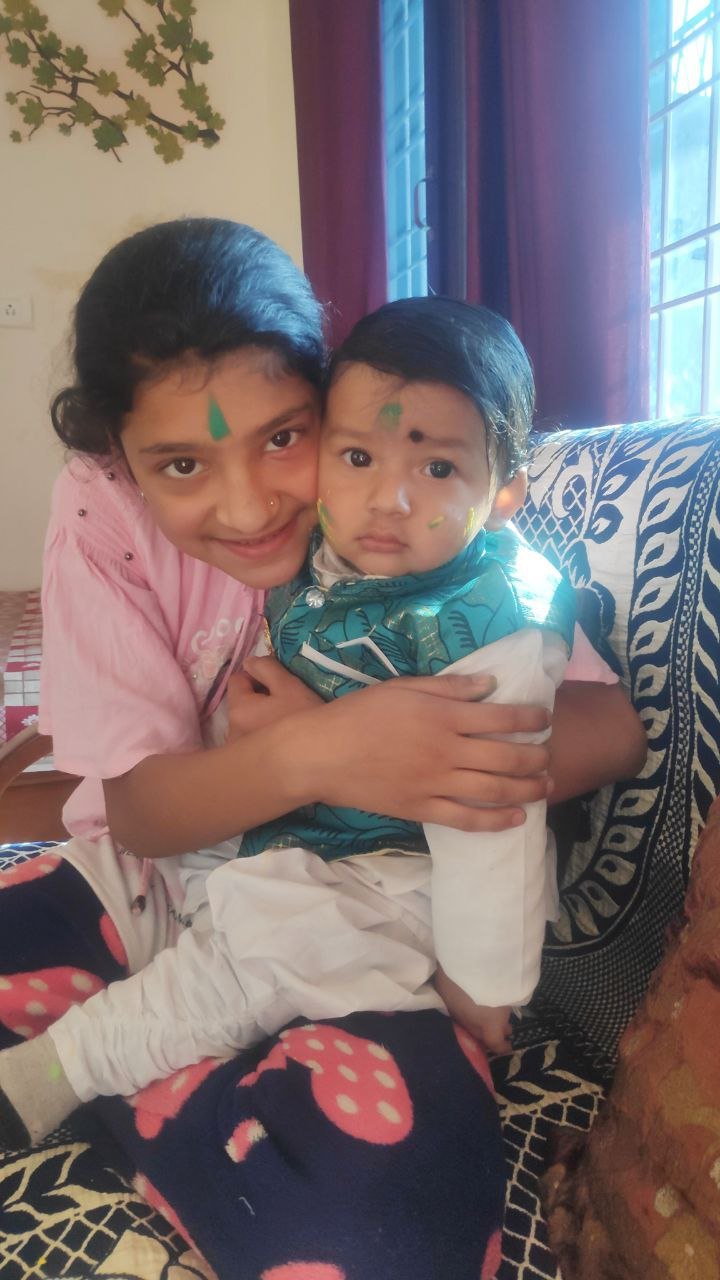 ---
all photos are mine and taken by poco f1
I did feel sad:
It was visiting another home to wish them holi Mubarak and I was not alone. I was with a few more boys in my neighborhood, after that, we do have a tradition to visit everyone's house and sing holi songs from house to house it did feel good.
what I did feel bad that not all do like cultural things this is not good if this will keep going we will surely lose that and that did make me feel bad I did hope by the time we will get more people in the traditional things how it used to be in the past.
what do you think?
---
Thanks a lot for staying till the end 😃🙏, let me know what you think?
Never forget one thing you should be grateful for because what you have someone has a dream of that. So learn to be grateful. Be Thankful. 🙏😀
Thanks a lot for being here, let me know what you think.

If you are new to the splinterlands game then feel free to join my referral 😁
My splinterlands referral
few posts from my past that might be helpful for you.
How To convert HIVE to Real Money (USD/INR) Part -1
How To convert HIVE to Real Money (USD/INR) Part -2
Why new users should use Ecency application 🧐
few important tips for new users
Are you Using Brave Browser ?
The scammer and the downvotes 🔽🔻
The HBD interest and hive power
Best ways to earn money in the hive while you sleep 💰
What To Do With Your Hive Power [HP] / Hive. 🧠
Where To Delegate Your Hive Power [HP]
Tokens to Buy on Hive- Engine







Thanks & Regards
@bhattg
-----Together we will make this a better place-----
---
---