The Nanda Devi Mela: A Celebration of Culture and Tourism in a Small Town
We do a local festival in our area every year, which is known as the Nanda devi mela. The benefit of a small town is you can be there anywhere in no time. But I have seen that my tone is growing and spreading very fast which is a good thing and a bad thing at the same time too. The good part is that the town is developing but the bad part is the outsiders are spreading very fast here that is not a good thing (this is what I do think ). As part of tourism, it is really good if the tourists are staying here permanently that is not a good thing for sure. That is making the land price pump really high and it is getting harder for middle-class people to buy a piece of land. The tourist is ready to any price to buy a price of land here.
so let's back to the Nanda devi mela, it was last year I did forget to share at that time thanks to @sayee ji she did get a chance to share that time story now. It feels to be close to your culture. There is a story behind the mela but right now I can't recall it clearly, I don't want to spread lies around and mislead others here so not going to share that this time I will try to confirm that, and after that, I will share the story of the mela with all of you here.
---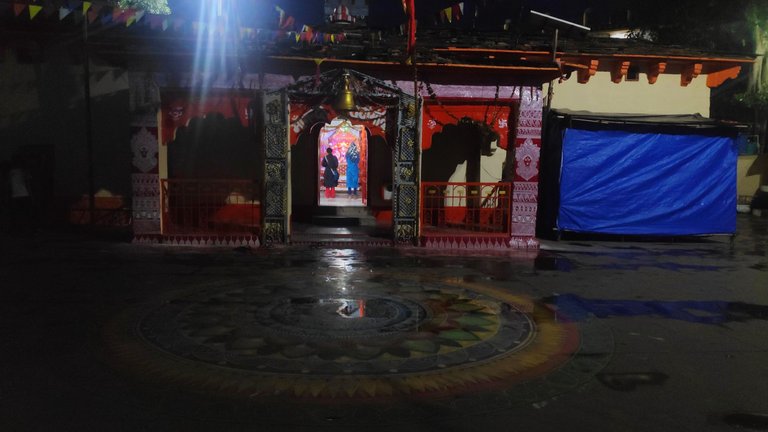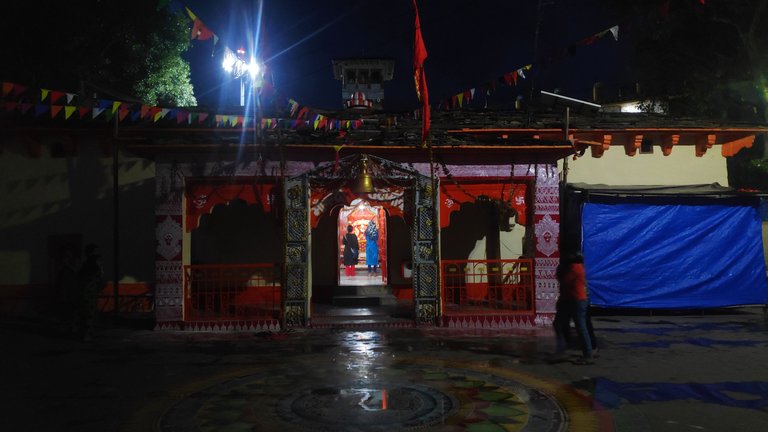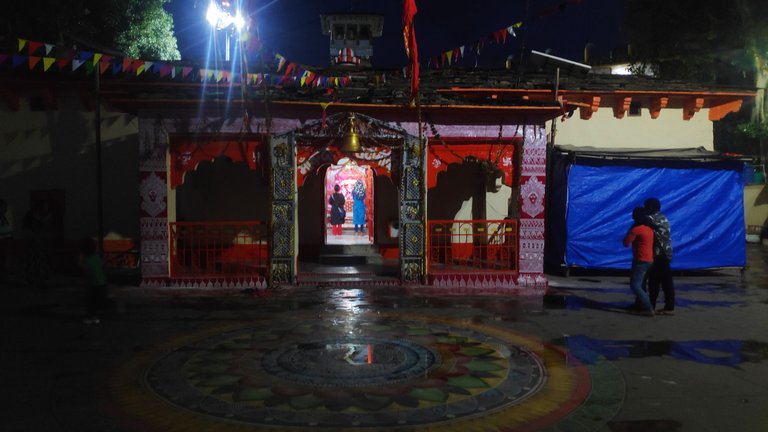 ---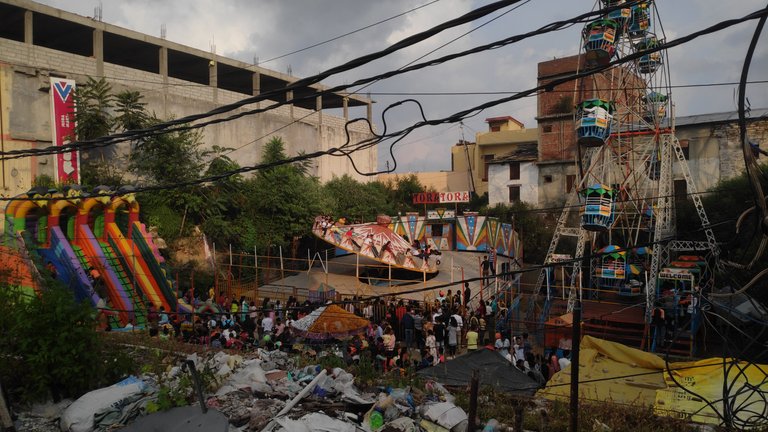 ---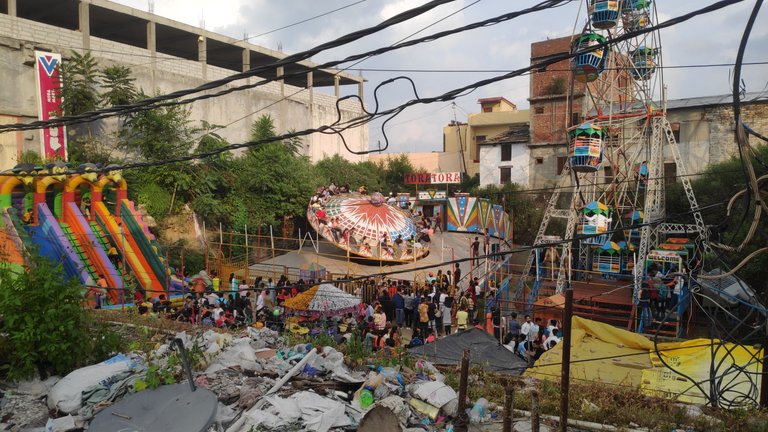 ---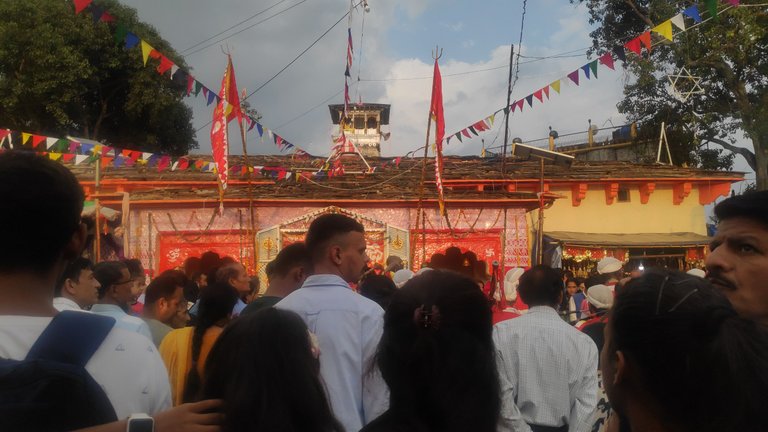 ---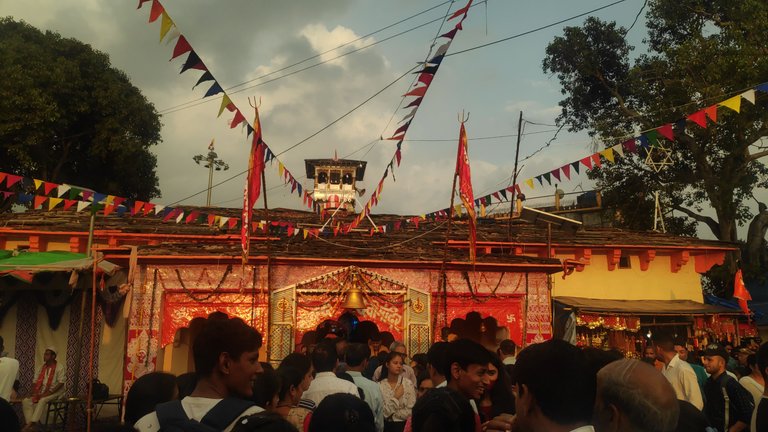 ---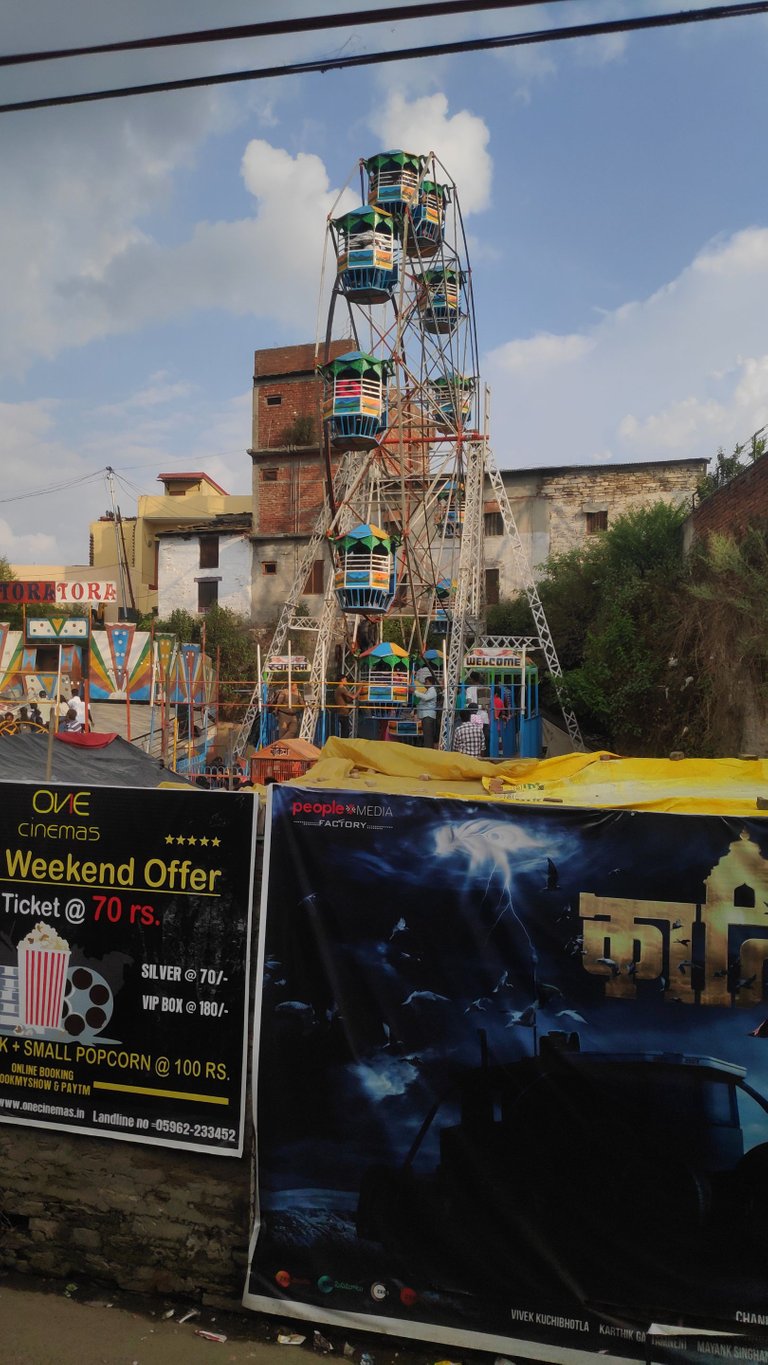 ---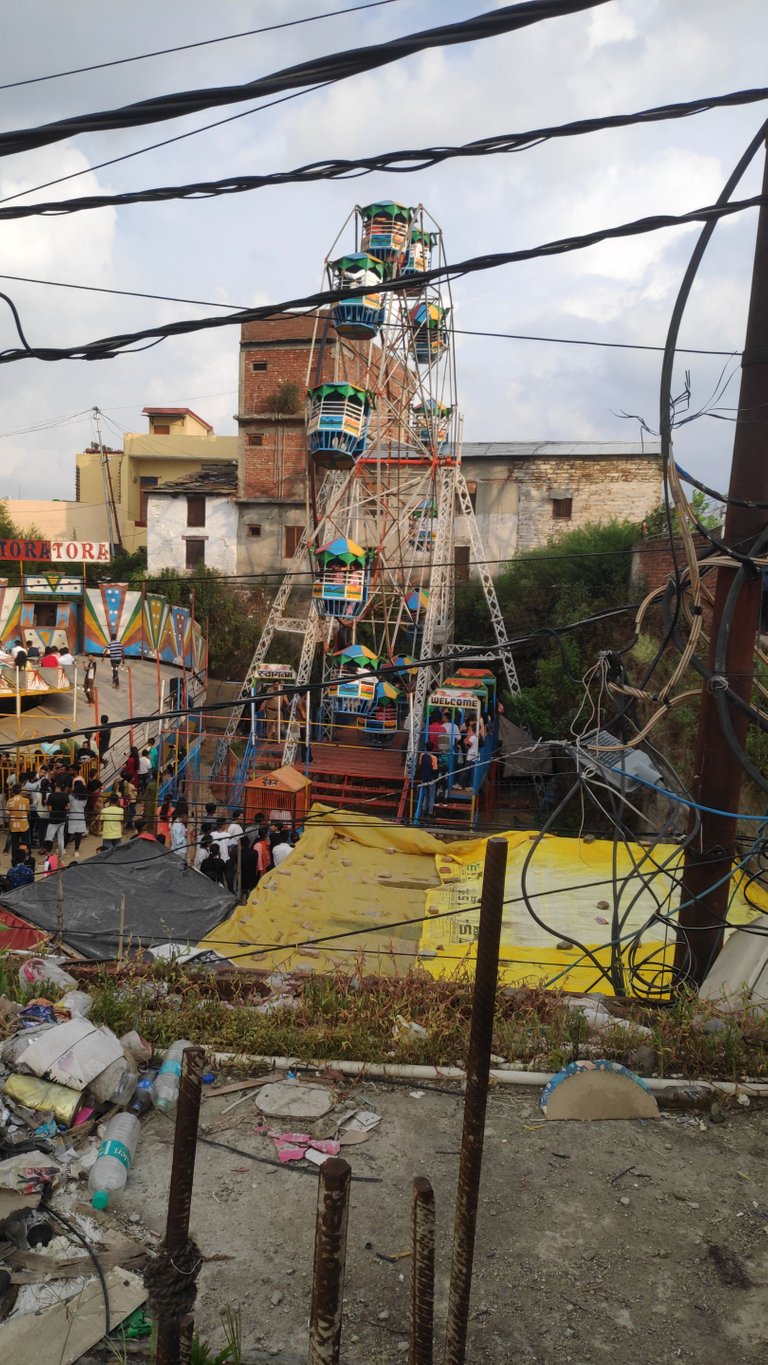 ---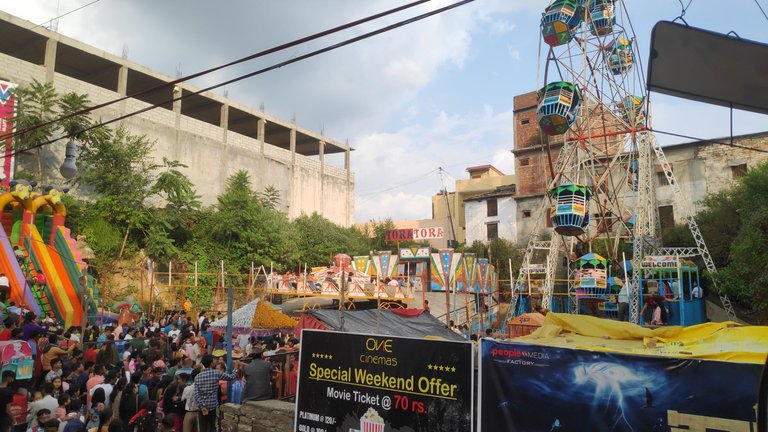 ---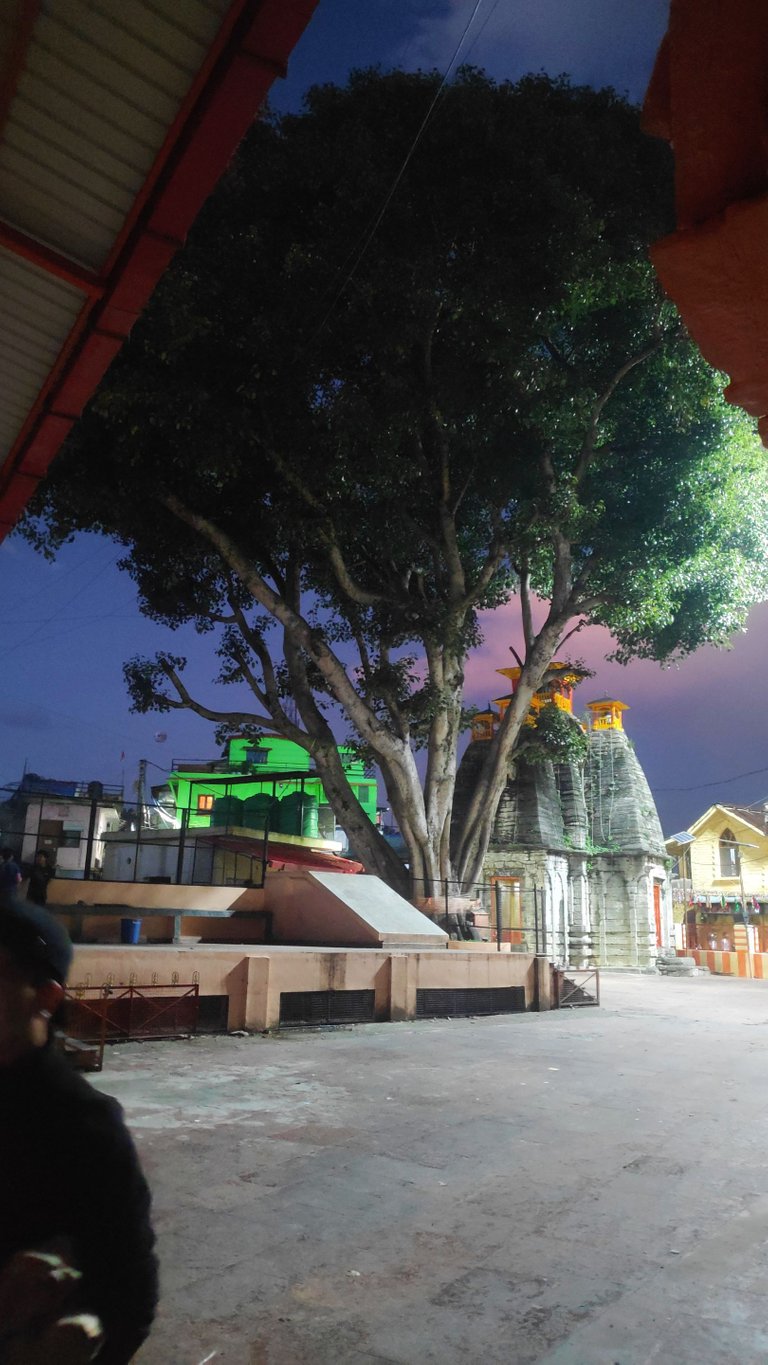 ---
everyone who visits Almora sure does visit the Nanda devi temple Almora area is not that big but the area is a decent space at the time of mela there is so much crowd and the area is capable to manage things at that time so you can imagine by your self how much the space around here is. You can imagine the crowd at that time most of my office staff are happy and do wait for this. they did get a chance to get a girlfriend (that is what they say mostly). There is a story doing on in every next step, can you imagine that? In the evening the crowd is insane you will only see the heads and nothing else if you have to travel from one gate to another you just have to be a part of the crowd and you will be there no much effort to do.
the temple is on the way to my office so I did get a choice to visit the temple in the morning and in the evening as well. we used to sit for hours thereafter we return from the office. It really feels great there, you know how that feels to be around the temples. If you did get a chance to visit the temple while there are fewer people around then it feels greater.
I am not a crowd-loving person I do love peace mostly but I do have to visit places with my friends. thanks to them I did visit many places with them. Not sure if my entry is fitted for the contest or not let's see. really appreciate what @sayeee ji is doing.
see you in the next post, till then keep learning and keep exploring...
---
If you are new to the splinterlands game then feel free to join my referral 😁
few posts from my past that might be helpful for you.

10 daily comments ✅
Ecency Boost ✅
Help others✅
wish me luck 😅
Thanks a lot for staying till the end 😃🙏, let me know what you think.
Never forget one thing you should be grateful for because what you have someone has a dream of that. So learn to be grateful. Be Thankful.🙏😀
Thanks a lot for being here, let me know what you think.


Thanks & Regards
@bhattg
-----Together we will make this a better place-----
---
---