The technology
Namaskar / Hello to all hive users, who will reach this post. I hope you are doing great and having fun in your life and enjoying it with your loved ones.
we did see a lot of changes around us and technology is really important
nowadays we all did feel worthless with technology. we all are used to all the things we do use in our daily life and we are used to them we don't do things a day with them we can't even spend a few hours without them it is really hard to do that indeed.
Today my internet was not working properly and I don't have that much data on a mobile phone so I did bore a lot. I was lucky that I do have some downloaded seasons and movies on my Netflix app.
I did get a good sleep in the noon too and in the evening I have no idea that I may be sleeping tonight or many are not.
When I was a kid I do remember how much we all do play outside a lot and we don't even sit at home for a few minutes and now we are all the opposite of these things this is not good really. I did feel sad and bad about how the time is changing. Things are really changing very fast and that is a good thing but it also has things too.
---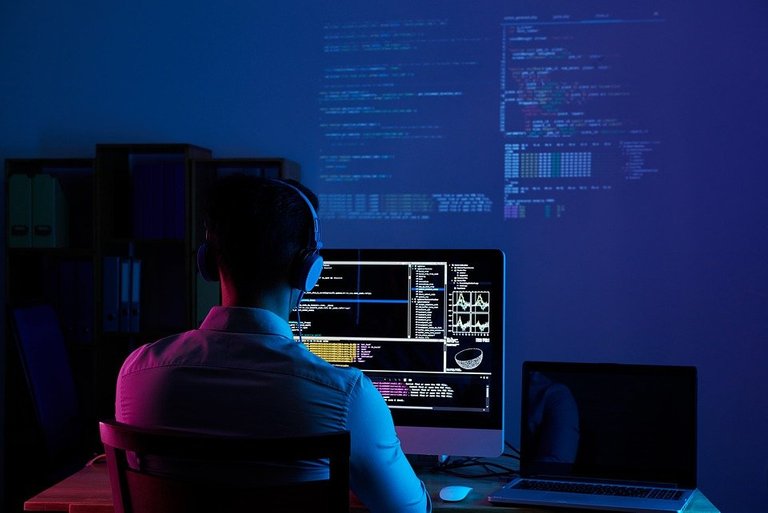 ---
we all are used to virtual things and we all do enjoy a lot of virtual things making friends, playing, and there are many other things we all do online.
without the internet, we did feel disconnected and with the internet, we are disconnected from the reality sad but this is the reality of nowadays. most of us did feel it and this really very common.
I do want to regulate my internet timing and slowly I am trying to do but it is not that easy job to do and we all are familiar with that. To do this type of thing we do need strong willpower and self-control also and guess I don't have both 😅. But we can achive things it sure takes time,
where there is a will there is a way.
what do you think?
thanks a lot for staying till the end 😃🙏, let me know what you think?
Never forget one thing you should be grateful for because what you have someone has a dream of that. So learn to be grateful. Be Thankful. 🙏😀
Thanks a lot for being here, let me know what you think.

few posts from my past that might be helpful for you.
How To convert HIVE to Real Money (USD/INR) Part -1
How To convert HIVE to Real Money (USD/INR) Part -2
Why new users should use Ecency application 🧐
few important tips for new users
Are you Using Brave Browser ?
The scammer and the downvotes 🔽🔻
The HBD interest and hive power
Best ways to earn money in the hive while you sleep 💰
What To Do With Your Hive Power [HP] / Hive. 🧠
Where To Delegate Your Hive Power [HP]
Tokens to Buy on Hive- Engine






Thanks & Regards
@bhattg
-----Together we will make this a better place-----
---
---