What is your relationship with your parents? 👪

Namaskar / Hello to all hive users, who will reach this post. I hope you are doing great and having fun in your life and enjoying it with your loved ones.
Thank you so much for the contest @selfhelp4trolls sir this the contest is really great indeed. If you would like to take part in the contest feel free to join the contest. there is the original post What is your relationship with your parents? (Cross Culture Question #2)
Parents are a really important part of our life and we are incomplete with them if they are not around or if they are not with us anymore I am great full for that I am blessed with the love of my both parents.😀
so let's begin with the questions that were asked in the contest 😅 it will be sure fun.
---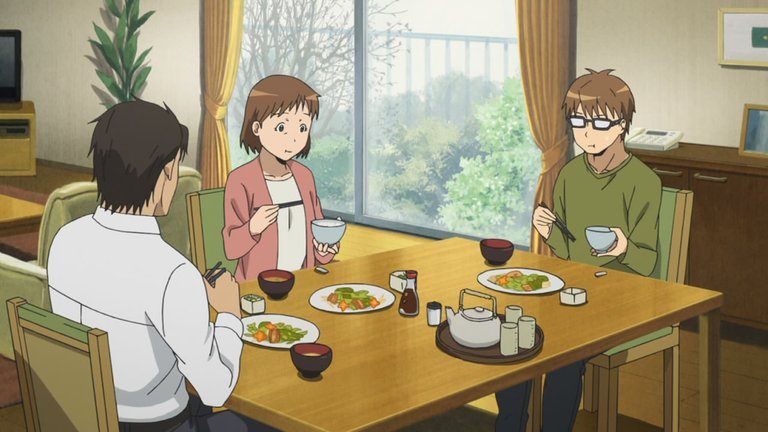 ---
1. What role do/did your parents play in your life?
My parents are my life and they are really important to me from morning to bedtime so yes they are important I just sit most of the time when I am at home and all the things are in my hand, and having parents means fewer responsibilities upon us. 😅 As an Indian I am used to that all kinds of things and have never been away from them for a long time, we both really feel sad about that. I am really very grateful to have them with me 🙂
2. Has your relationship with your parents changed over the years?
yes in the past few my relationship with my parents did evolve a lot in the past few years my mother and father both do believe in me more than my other brothers I am honest with them and with others too. this did make a big difference indeed. my dad did show me his account 💰 so you can say we are close than before. my father used to be very strict when I was a child I am very afraid of him not we are cool. I did remember those days and now my father and all do laugh a lot when we did remember those days 😅
3. Is there anything you wish your parents would do (or would have done) differently?
yes, there are many things that I would like to say about that. I do wish they were more educated that would be really great but now the thing is not in our hands now we have to accept what we have. and more thing I wish they both will be with me forever 😍.
4. How are you similar to your parents?
I did get many things from my parents in my DNA, helping others is that what makes us more common and we all do believe in others so easy and sometimes that did make trouble for us.🙂
5. How are you different from your parents?
By looks of course my the parents are very beautiful I am not that much like them [yes I am their child 😂] and one more thing
aha, this is good and really common my parents are not used to technology that much this is the most important thing that makes us different and I think this is really a big difference indeed.
6. Do you prefer a more involved relationship with your parents or more distance?
I do want to involve my relationship with them by the time I did feel great when I am with my parents. I didn't like it if I am away from my parents. 😑 I did teach them from time to time and have fun with them a lot.
we all did have only life and we all should enjoy that with our family and should spend a good time and make good memories 😀🙏🧘⚛️
I would like to invite @inuke bade bhai, @sayee didi, and @burlarj sir to take part in the contest.
thanks a lot for staying till the end 😃🙏, let me know what you think?
Never forget one thing you should be grateful for because what you have someone has a dream of that. So learn to be grateful. Be Thankful. 🙏😀
Thanks a lot for being here, let me know what you think.

few posts from my past that might be helpful for you.
How To convert HIVE to Real Money (USD/INR) Part -1
How To convert HIVE to Real Money (USD/INR) Part -2
Why new users should use Ecency application 🧐
few important tips for new users
Are you Using Brave Browser ?
The scammer and the downvotes 🔽🔻
The HBD interest and hive power
Best ways to earn money in the hive while you sleep 💰
What To Do With Your Hive Power [HP] / Hive. 🧠
Where To Delegate Your Hive Power [HP]
Tokens to Buy on Hive- Engine






Thanks & Regards
@bhattg
-----Together we will make this a better place-----
---
---