My first meetup this year ( hive naija Ibadan)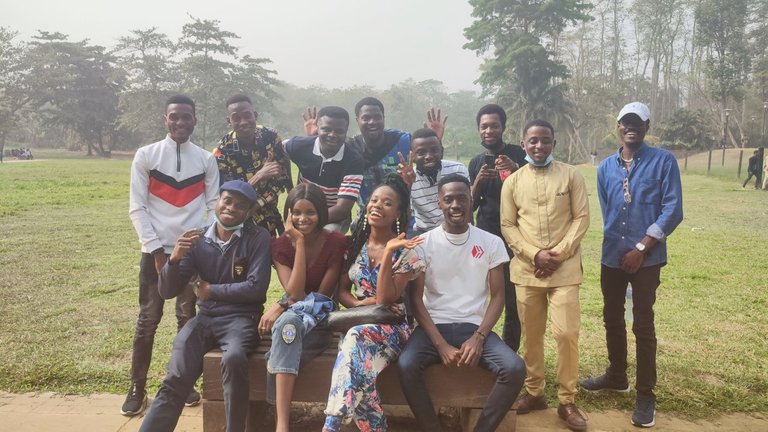 One of my targets this year was to attend a hive meetup.
So yesterday, I attended my first hive naija meetup. And it was a beautiful experience.
The last time attended a meetup was during my years back in steem.
I was a newbie who wanted to know everything.
I saw big boys then talking to us. It was an experience, I cherished back then.
I wanted to talk like those guys in a meetup. I wanted to encourage a few.
Yesterday made it possible. I felt so happy sharing and encouraging people about the blockchain.
I really want to appreciate @nonsowrites for organising such a wonderful meetup.
I finally put a face to the usernames I usually see on hive.
@mistakili is someone I said I have always wanted to meet and when I met him, it was an experience. He shared a lot of wisdom.
@kenechukwu97 was a bunch of encouragement to me. He said so much and it was beautiful listening to him.
I think couples on hive are really cute. @nonsowrites and @blezyn, wan choke boys with love. In my mind, I was just saying God when.😭😭😭.
I was also happy to see my senior colleague @jaydr bringing a lot of people and sharing the gospel of hive to his friends who happen to be my senior colleagues too.
I met @lhorgical on WhatsApp or discord and he came and said he was a newbie.
He said he was having resource credits problems. Then I decided to delegate 100HP.
I finally saw him yesterday and I was so happy to see him. There is this feeling you get knowing you helped someone.
I especially want to appreciate @akubillionnaire for coming to the meetup. It was nice having to know that I had my day 1 padi around.
I also want to thank every new person that came to the meetup.
@drceeyou, @draysax, @typebox,, I was really pleased to meet you all.
Special thanks to @nonsowrites for being a big daddy.
Keep on stacking and keep on wining.
---
---