Need a Odysee/Lbry Channel Review?
Feedback is dope!
I found a Lbry user doing channel reviews in the Lbry Reddit yesterday. Got some good feedback to help me prioritize what I'm gonna be working on next for the channel...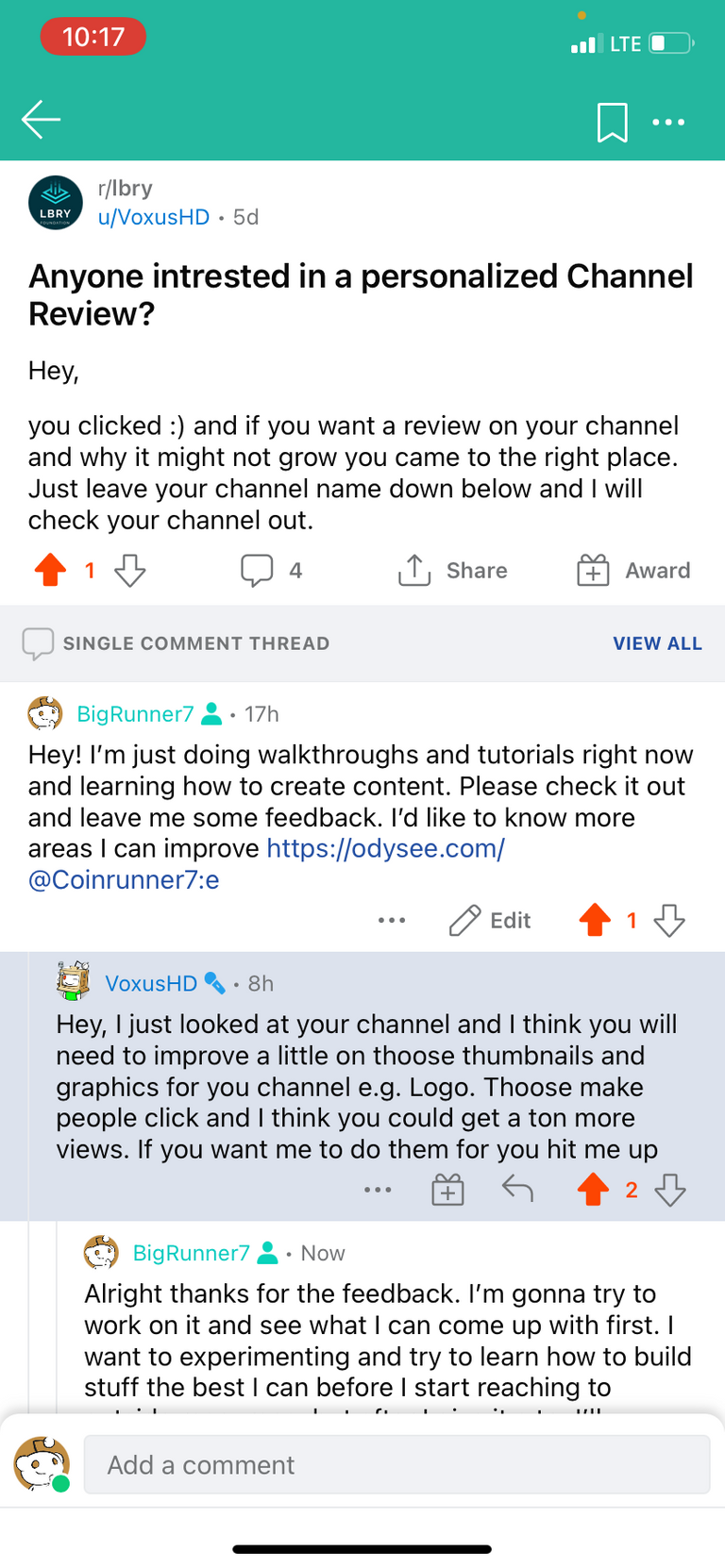 If you're new to creating video channels like myself, definitely check this out: https://www.reddit.com/r/lbry/comments/m0i3gd/anyone_intrested_in_a_personalized_channel_review/?utm_source=share&utm_medium=ios_app&utm_name=iossmf
This is gonna help you get some feedback on your channel, outside of your own opinions, and help sharpen your Odysee content creation game.
---
If you have a Odysee Channel that you're working on drop your link in the comments so we can share some channel feedback with each other!!!


🛑 STOP MISSING OUT! 🛑
Create your FREE Hive account today:
https://hiveonboard.com/?ref=bigtakosensei
---
Bonus content:
Content You Enjoy Sent Straight to Your 📲Inbox
(Unsupported https://lbry.tv/$/embed/how_to_get_odysee_content_you_enjoy_sent_directly_to_your_text_messaging_and_email_inbox/a9379c106e9944f2ae39c6384d96d21189d5ca6b?r=AYf1if3KasSFVBEF8g1c1JksgCD3FDy4)
---
---