🍉 [MELN] Weekly EXODE Giveaway #19
Hello, Pilots!
🥇Comment Contest:
@theacks @amaillo @marcinxyz @blitzzzz @jdike @ijat @enderjeeshboss
Based on your feedback on Giveaway #18, it seems like the vast majority of people would like to rebrand these Giveaways to include the fact that there is also news in them.
Therefore, whoever comes up with the best new name for this series will be getting 3 Epic Syndicate cards from me. Everyone is welcome to participate, this will be separate from the normal giveaway.
📰News:
Elindos has recovered from being sick, so hopefully progress will speed up during the next week.
'Elindos Records' has been rebranded to "Galactic News Network (GNN)" which reminds me of Master of Orion 2 back in the day.
The concept of Roles has recently been overhauled. Elindos has decided to create a new category of cards, called 'Role Cards'. Each Origin comes with some Role Cards by default, and what they are and can do depends on which Origin you select. Elite Origins will have better Role Cards. There will be a universal set of Role Cards that are common to every Origin. You will be able to get Role Cards as Legacy Rewards at the end of your playthrough(s). Elindos hinted at a Beta Contract giving Role Cards every week, I would be interested in this for sure. He has also said that Origins should be able to interact during Investigation Missions, but only if the event that happens is something that they would have experience with. IE the Navy Lieutenant interacting in a fight, or the Ark Scientist interacting in a research mission. Overall, I really don't have an opinion on this change as we still have yet to see it implemented.
🎁Giveaway:
This week, you have a chance of winning:
3x FIRETALKER
While this may not be the most effective weapon in the game, but unless you have a few Rekatron Contracts or a lot of money to spend, buying sidearms for all of your crew can be very expensive. Although the FIRETALKER isn't great, essentially the KARPER HEAVY's little brother, any firearm is better than no firearm, and if you manage to upgrade it it's stats get much better (16 power 16 accuracy 18 ammo 2 mags) and actually outperform the un-upgraded KARPER HEAVY (10 power 15 accuracy 9 ammo 1 mag).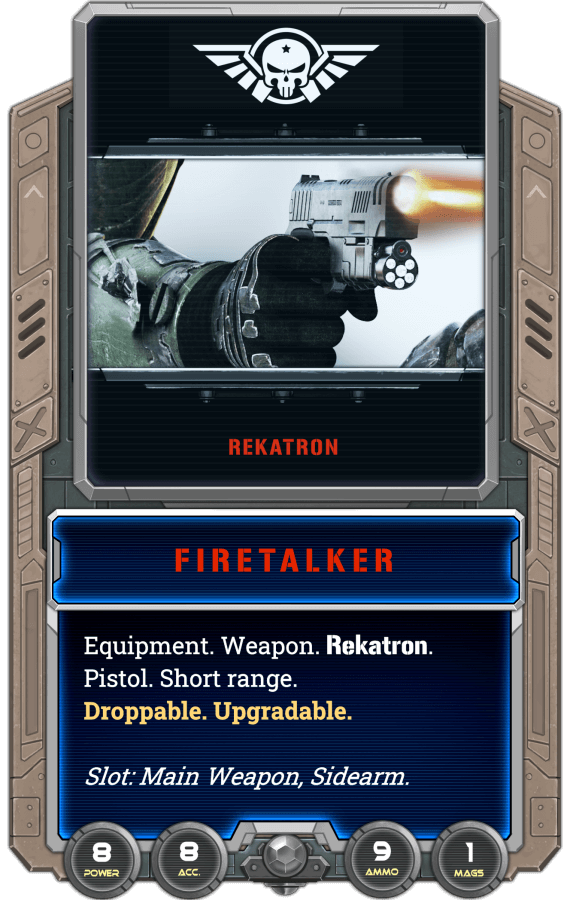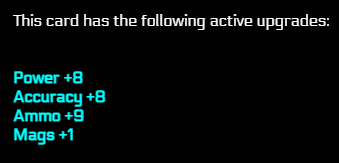 These cards are worth a total of $0.21 at time of writing.
🎉Previous Winner:

Congratulations @ua-promoter, you have been sent your prize.
➡️How To Enter:
Upvote this post
Reblog this post
Comment what you think the title of this series should be changed to.
The winner will be chosen by random on Monday, January 17th.
As usual, I will be tipping my favorite comments with #hivepizza!
EXODE is a real-time strategy space colonization game here on the Hive Blockchain. If you still have not bought your starter pack and signed up, use this Referral Code(c956af8) and you'll also receive 2 free Alpha Booster Packs with 5 NFT cards each and a free Epic Alpha Character. For more information and links, check out the developer's page, @elindos.
---
---