🍉 [MELN] Weekly EXODE Wrap-up #20
Hello, Pilots!
One of the other 🍉 [MELN] Leaders, @proto26, will be starting a new weekly EXODE series. More details next week once it is actually up and running.
🥇Comment Contest Winner:
I appreciate all of the feedback on the rebrand last week, and would like to congratulate @jdike on having my favorite idea. From now on, this series will be referred to as "🍉 [MELN] Weekly EXODE Wrap-up [X]"
You have been sent:
1x Narcotics Genefactory
1x Battle-Trained Socialite
1x Ayumi
📰News: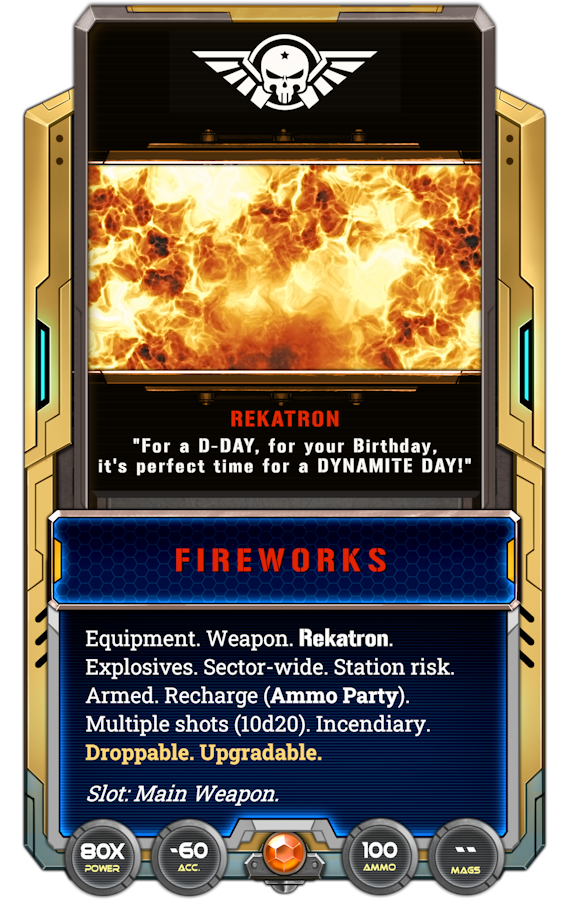 The new 'FIREWORKS' card has been added to Rekatron contracts. It is very powerful and definitely has the potential to destroy part of your planet if used irresponsibly. I am very excited to get one of these. If you want a more detailed analysis, you can find one here.
Contracts will get a Quality-of-Life update in the future, which will trace back every unclaimed drop from every player and create an "unclaimed drops pool". Every time you open a contract from then on, you will get the [X] amount of cards +1 card from your unclaimed drops pool if it isn't empty. That way, you will still eventually get the cards that you are entitled to without needing to go through any fancy process. I am unsure whether or not I have any unclaimed drops as I bought all of my EXODE stuff from someone.
The Syndicate and Tom Settlers contracts will have their new cards added into them on January 23rd and January 25th respectively.
EXODE is hiring new employees on the art team in preparation for Beta, and may bring on Interns to create more professional looking presentations.
You can now settle "Evacuation Passengers", which are the passengers you rescued from the station during evac rather than the ones you pre-loaded onto your ship. Have fun discovering who your new citizens are!
The first GNN script has been written, and production has begun. Will link to it when it is finished.
Two artists are becoming permanent members of the team, I am very excited to see how they blend with EXODE's current art style! @elindos is still on the hunt for a front-end developer.
🎁Giveaway:
This week, you have a chance of winning:
1x Ayumi
Ayumi is probably the most liked card in all of EXODE. When I asked people what their favorite card was in the very first 🍉 [MELN] Giveaway, she was by-far the most picked. Not even for her stats, either, just the amazing art on her card. While the art is great, where she really shines is her stats and bound cards. Ayumi is a nigh must-pick in any Syndicate deck. You can only have one of her because of the 'Veteran' keyword, but with her skills and bound sword she is a one-woman killing machine. Swords do not run out of ammunition, after all. I think she should have some bound armor as well, because look at her, however she does not at this time. Maybe @elindos is too afraid that will make her overpowered. She does have a bad trait, 'Narchophile', which is EXODE's nicer way of saying "Drug Addict", although we have yet to see how this will affect gameplay. I am looking forward to seeing how she pairs with the new Syndicate Geisha. We will have to wait until she is released, though.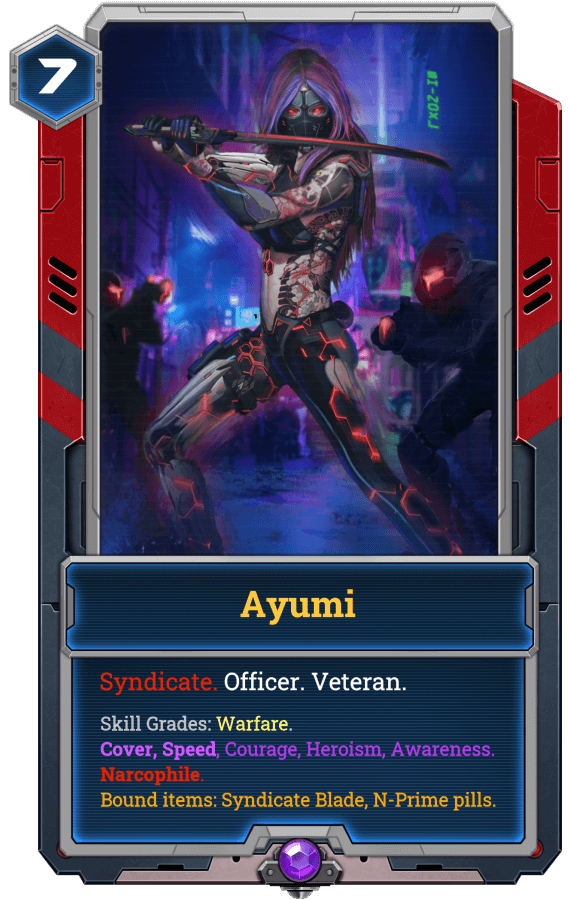 This card is worth $3 at time of writing.
🎉Previous Winner: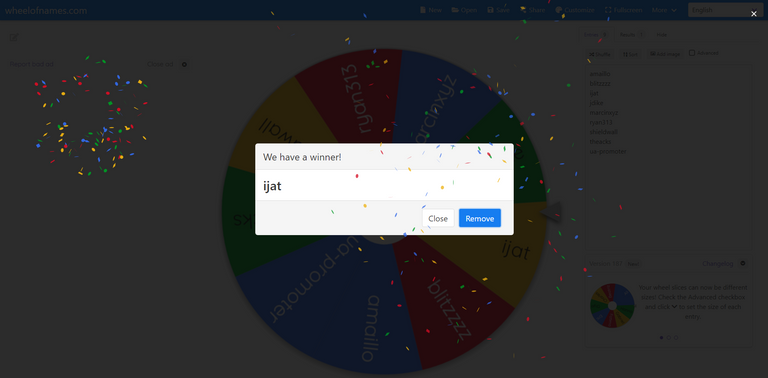 Congratulations @ijat, you have been sent your prize.
➡️How To Enter:
Upvote this post
Reblog this post
Comment what you would like to see out of @proto26's new EXODE series.
The winner will be chosen by random on Monday, January 24th.
As usual, I will be tipping comments with #hivepizza!
EXODE is a real-time strategy space colonization game here on the Hive Blockchain. If you still have not bought your starter pack and signed up, use this Referral Code(c956af8) and you'll also receive 2 free Alpha Booster Packs with 5 NFT cards each and a free Epic Alpha Character. For more information and links, check out the developer's page, @elindos.
---
---