🍉 [MELN] Weekly EXODE Wrap-Up #21
Hello, Pilots!
@proto26's first post has not yet been created. He has let me know that it will hopefully be up this next Saturday. Will link to it then.
📰News: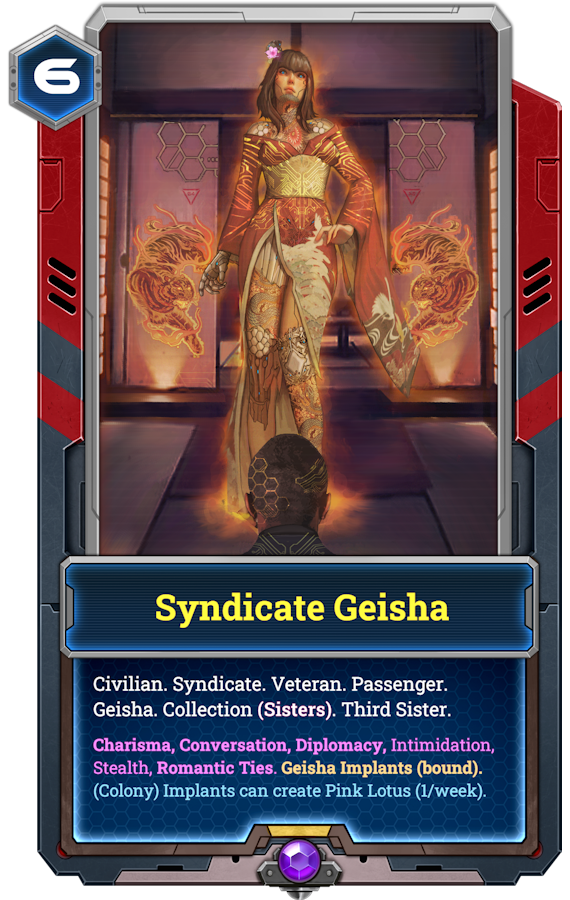 The new Syndicate card has officially been released. It is now a part of the Syndicate Alpha Contracts. I am very interested in what 'Pink Lotus' is/does, and will definitely be bringing her along in some of my games.
We have been given a basic explanation of the different phases of an Away Team, those being: Tactical Planning -> Analysis -> Briefing -> Manual Preparation -> Mission Waypoints -> Travel to Destination. For a deeper explanation of what each role does read this devlog.
The first episode of Galactic News Network has been uploaded! Go check it out here: https://peakd.com/hivegaming/@elindos/exode-game-deploys-in-full-this-year-with-a-new-galactic-news-network
DYGYCON 7 was a big success, bringing in a bunch of new pilots into the Discord. Probably around 30-ish. I cannot wait to see how this game takes off for Beta!
🎁Giveaway:
This week you have a chance of winning:
1x Narcotics Genefactory
This card is nigh-required in a full-on Syndicate deck. Being able to create drugs for your citizens (or to sell) will be very useful, especially in the upcoming colony market. It is impossible to speculate on the price on consumables at the moment, but depending on how good N-Prime pills are, this could make you very rich. Just don't forget to bring storage and labs to actually make it!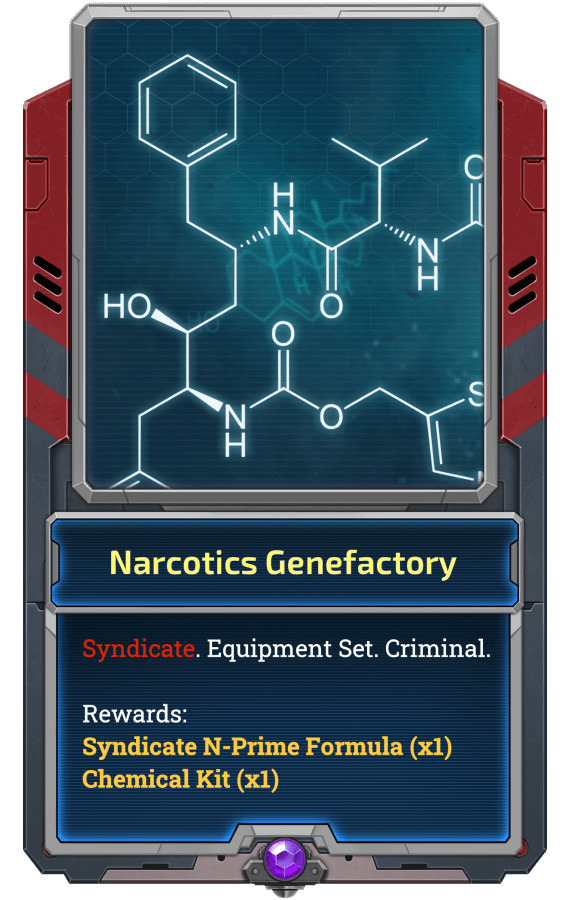 This card is worth $3.23 at time of writing.
🎉Previous Winner: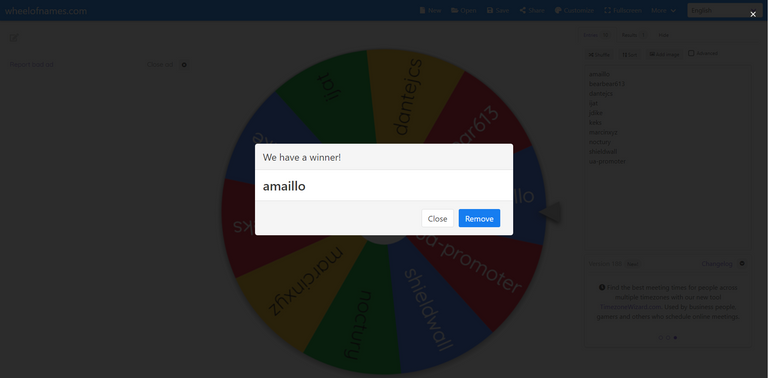 Congratulations @amaillo, you have been sent your prize.
➡️How To Enter:
Upvote this post
Reblog this post
Comment what else you would like to see in @elindos' GNN series.
The winner will be chosen by random on Monday, January 31st.
As usual, I will be tipping comments with #hivepizza!
EXODE is a real-time strategy space colonization game here on the Hive Blockchain. If you still have not bought your starter pack and signed up, use this Referral Code(c956af8) and you'll also receive 2 free Alpha Booster Packs with 5 NFT cards each and a free Epic Alpha Character. For more information and links, check out the developer's page, @elindos.
---
---