🍉 [MELN] Weekly EXODE Wrap-Up #30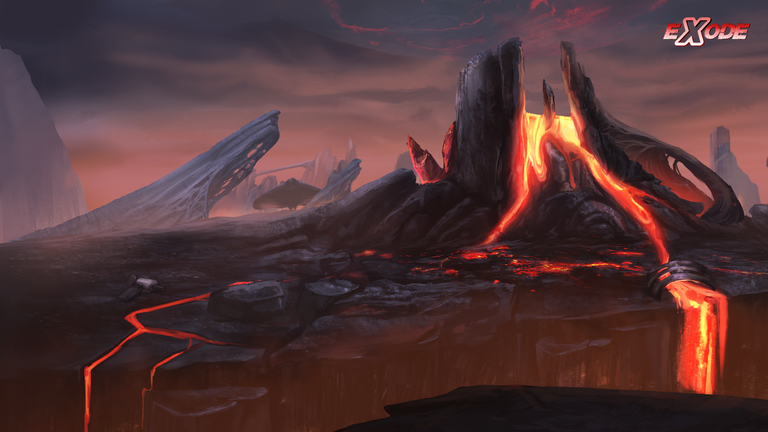 Hello, Pilots!
I'd like to welcome @blitzzzz to EXODE! I hope you enjoy your time with us.
There are BIG gameplay updates coming next week, I am very excited!
📰News:
@elindos has released a new official blog article which contains a GNN Video! I highly recommend you go watch it yourself, it is ~15 minutes and I don't want to spoil anything from it.

EXODE is in the process of setting up Alpha 3 before the end of March! Lot's of news likely coming next week. For now, we know it will include:
"new landing gameplay scene
new planetary gameplay scene
integration of the new Away Team screens
integration of the new Colony Loop"

Alpha 3 will be adjusted to be easier than the full release so that we have an easier time testing out the features. However, @elindos said he will "...begin a "countdown" in "number of days you survive". Every day will increase difficulty and events" I am very excited for this! Glad I brought a bunch of walls and underground construction.
🎁Giveaway:
This week, you have a chance of winning:
1x Friendly Eyes XY-6
I believe that the Friendly Eyes is one of the most underrated cards in the game at the moment. Whilst being "only a common", it has a massive advantage over many other vehicles, that being that it does not use energy. Most vehicles in EXODE has the massive requirement of using up to 12 energy per hour, while the Friendly Eyes can be added to your perfectly planned colony without requiring extra generators. I fully upgraded one and brought it to my test planet for this exact reason. I think that this could (and should) fit into any deck. If you bring no other vehicle, at least bring one of these, it will make exploration much easier while costing you almost nothing.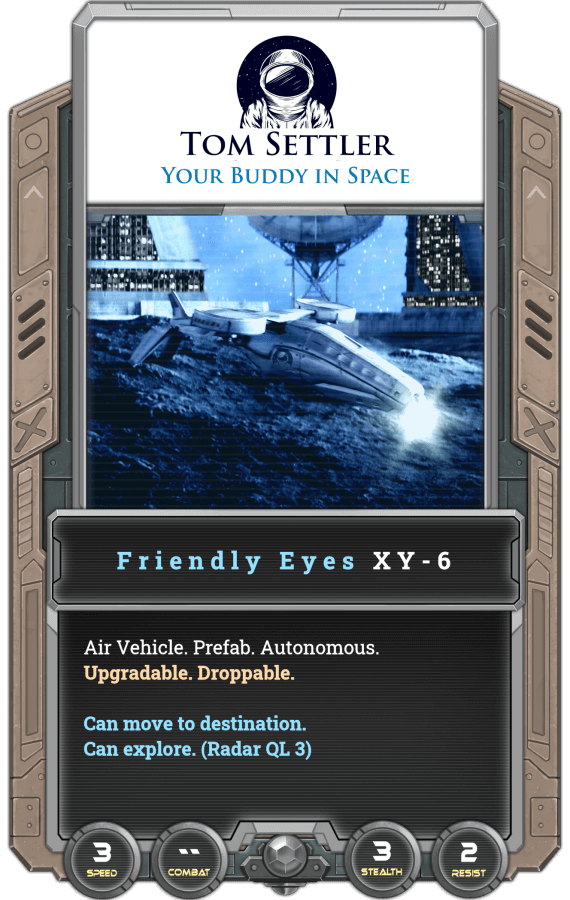 🎉Previous Winner: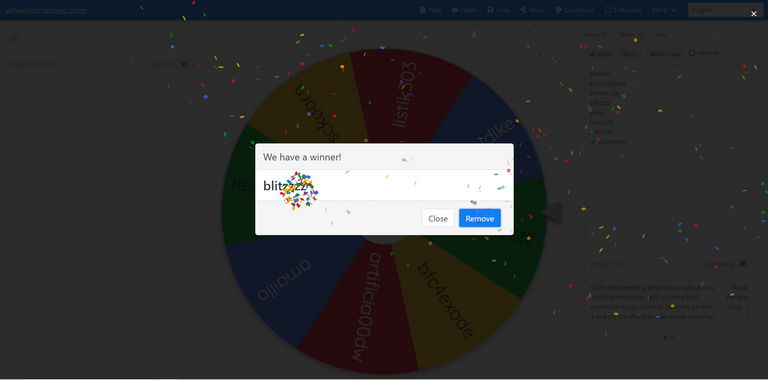 Congratulations @blitzzzz, you have been sent Syndicate Chip # 8e2a90222f4e96710f00f47a6559b323
➡️How To Enter:
Upvote this post
Reblog this post
Comment what you thought of the new GNN Video!
The winner will be chosen by random on Monday, April 4.
As usual, I will be tipping comments with #hivepizza!
EXODE is a real-time strategy space colonization game here on the Hive Blockchain. If you still have not bought your starter pack and signed up, use this Referral Code(c956af8) and you'll also receive 2 free Alpha Booster Packs with 5 NFT cards each and a free Epic Alpha Character. For more information and links, check out the developer's page, @elindos and/or this post.
---
---