3 Ways To Earn Passive Income From LEO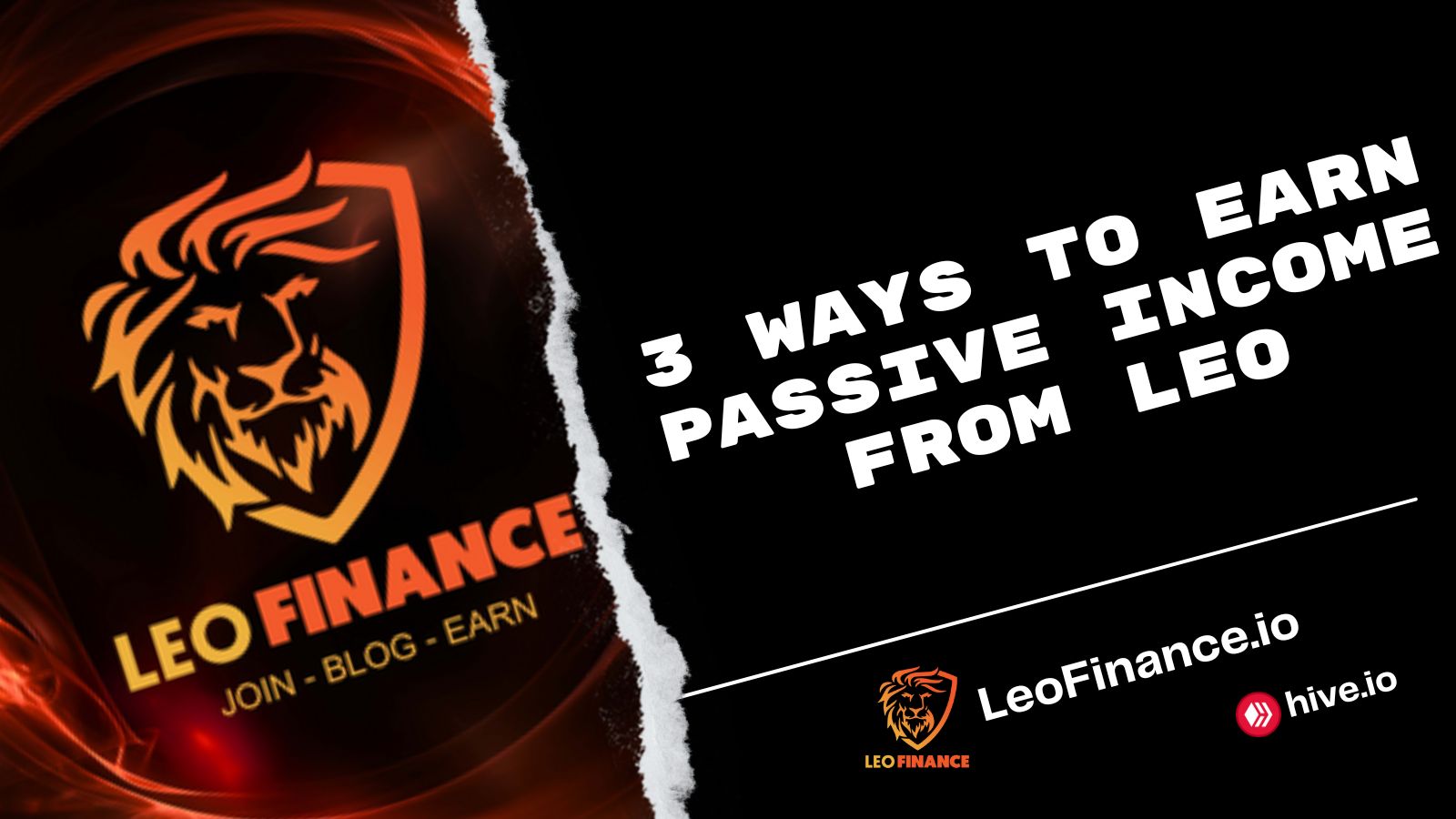 3 Ways To Earn Passive Income From LEO
LEO has to be one of the best second layer token of the hive blockchain for communities. It's grown for a small community into a thriving community. It continues to develop new products and innovate old products. This has built a huge trust factor in the crypto community as countless projects packed up, rug pulled etc in the last 2 years. LEO has stuck around, communicated well and continued to grow. There's something strong to be said about a company that is building during the bear market.
CUBdefi is run on the famous binance smart chain and has developed a lot over time. The latest development should actully turn inflation around on the token and let me remind you that's during a bear market just image how it would look during a bull market.
Cub has also started to innovate into the HIVE blockchain and offer up a ton of options for those in LEO and HIVE. New farms provide high APRs on stablecoins as well as none stablecoins.
Curation (Semi Passive)
While Curation does take some work it can be a semi passive method of income. That's because you could in theory do it every other day or every third day. All you do is stake as much LEO as you can and from there you'll be voting on articles you feel hold value and are worthy of your vote. You can also now do this on LEOThreads as well. Curation rewards pay out pretty well I don't know how to pull the exact number yet and I was hoping it would be implemented into HiveStats.io soon but it tends to be around the 10% APR rate right now of course curation depends on a number of other factors such as how popular the post becomes that you voted on etc.
Polycub offers up a few options to use both your Hive and LEO tokens somewhat like CubDeFi does. However it's a defi platform that's run on the Polygon network. Polycub offers up some unique incentives and ways to earn unlike CubDeFi so I highly recommend checking it out.
BONUS Coming Soon
It's expected that by the end of this year the smart contracts for conversion of ad revenue into LEO and paid back to LEO (staked) hodlers should be released. This is actully monumental and is one of the most passive income ways there will be to earn. Simply Buy/Earn LEO tokens and stake them. The ads on the network will now pay you LEO (I believe daily but we won't know for sure until it's completed later this year)
This ad revenue is expected to explode with the release of LEOThreads It's unclear yet how the non beta version of LEO threads will be released which is still code named Project Blank. Project Blank will be somewhat like LeoThreads but give twitter a serious run for it's money.
There you have it passive income ways with LEO token right here on the LEOFinance.io front end of the #hive blockchain.
Posted Using LeoFinance Beta
---
---