A Clean UI Can Make You Billions In Crypto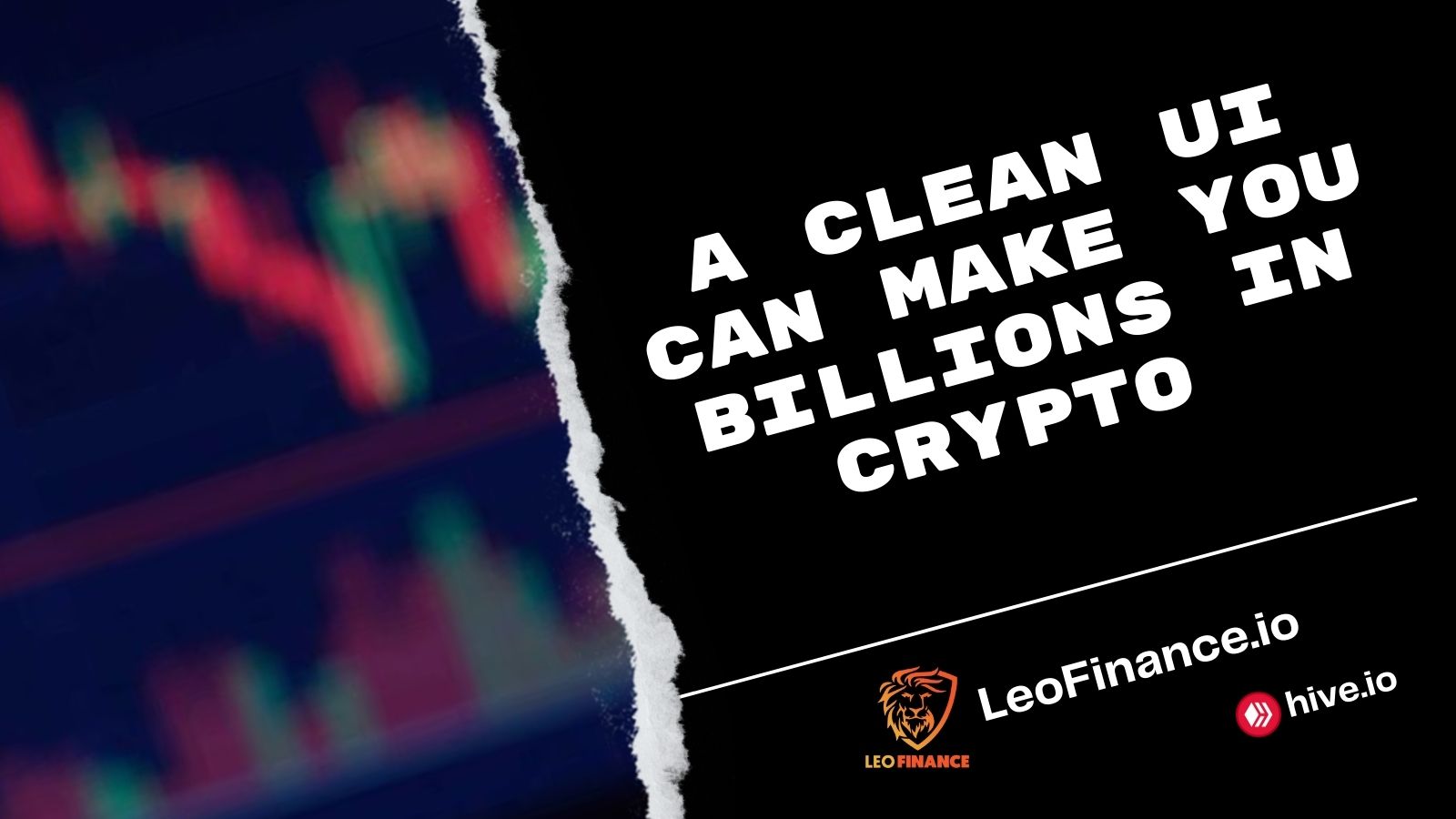 A Clean UI Can Make You Billions In Crypto
What's one of the biggest issues with crypto adoption?
The over complicated nature of it.
Crypto can be looked at as a business or any number of projects such as a app, game etc. If the UI is clunky , hard to use and hard to understand the adoption rate of the game, app or business is going to be very limited. It will of course attract your limited bunch of the elites that love it and believe in it but in terms of mass adoption it simply wont happen.
Having a clue easy to understand and in most cases point and click interface is that a majority are use to now. With crypto however you have private keys, no way to recover if you lose them, complicated wallets which cold wallets have helped a little and so forth.
So what are examples of companies and projects that are getting it right?
Examples Of This
The biggest example of a successful company that got it right would be Coinbase. While their stock has fallen I firmly believe if it wasn't for Coinbase a large portion of people would not own or use any crypto in the time frame they did.
What made Coinbase so successful and even I used it when it first game out was the ability to convert Fiat currency into crypto quickly and with a company you felt pretty secure with. That's another huge factor is if you feel good about doing business through something. There's a lot of sketch stuff in crypto that often gives it a bad rep and honestly holds some people back or to never return to it again Unfortantlly.
Another would be staking platforms such as StakeCube which offer you to simply deposit your crypto into it and collect staking rewards. This is done by the company staking it and managing it and paying out a portion to everyone while keeping a small amount as a fee for themselves. The simplicity however is what people are paying for and the UI is clean making it easy to understand what's going on.
These simple to use interfaces are making companies millions if not billion of dollars in the crypto space. Even platforms like Robinhood offer nothing besides a nice UI and a easy way to buy crypto. This shows us that easy on boarding and easy of use along with quality UIs is critical for the success of any platform in crypto include DeFi, blogging platforms and so on.
Posted Using LeoFinance Beta
---
---