Big Moves Are Taking Place In Crypto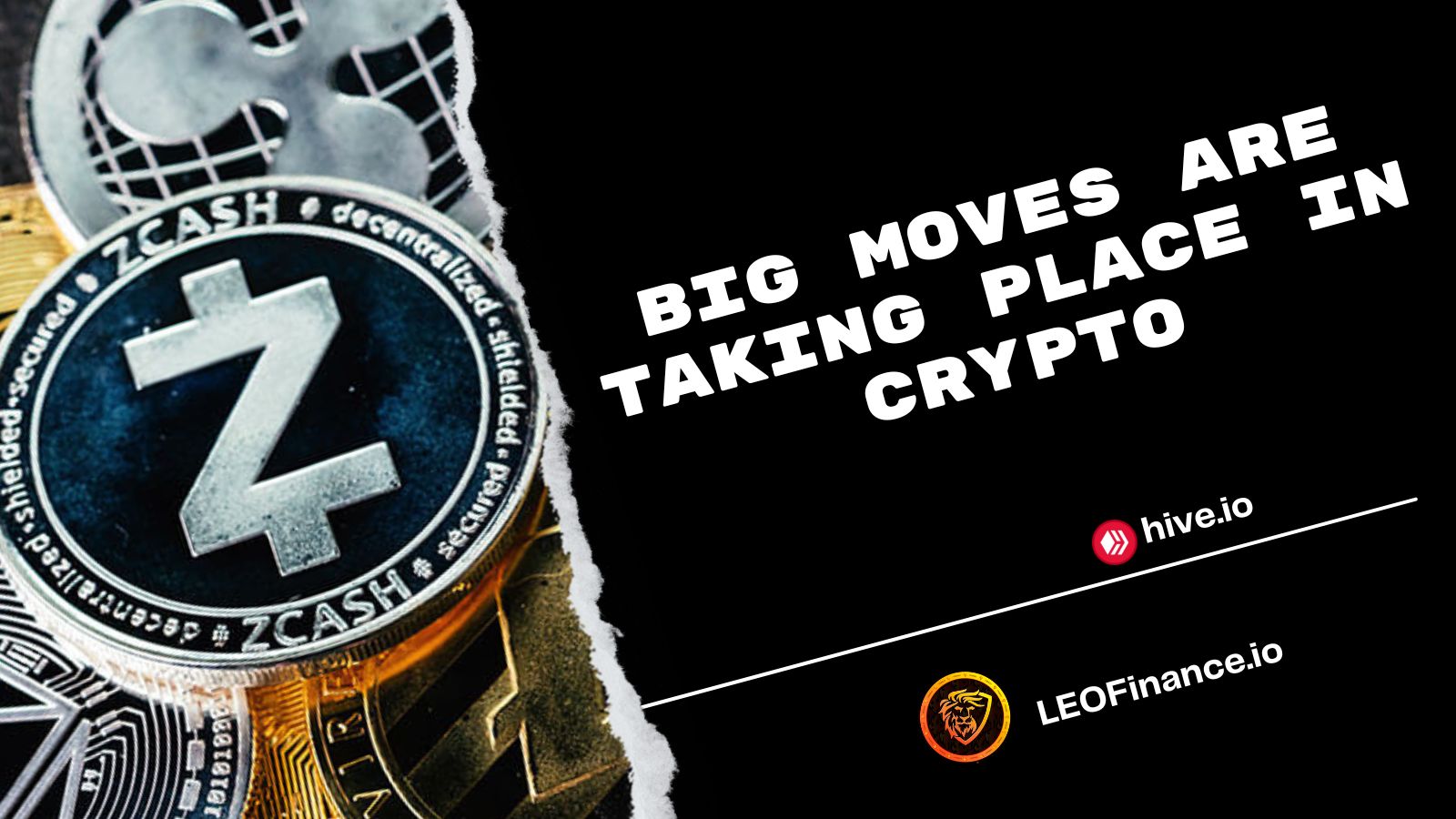 Big Moves Are Taking Place In Crypto
It feels like the last week or two a lot of big moves have been happening in the crypto field. What started with huge sell offs and a bottomless pit of negativity along with crash after crash of stable coins and exchanges has now turned into a rebound and with it huge new demand.
The NFT Space
NFTs took a major hit when markets plummeted. While sales still happen it's often far less hyped up and far less in demand where many projects don't sell out anymore or never make their first sale.
However NFTs are now starting to enter new spaces, use cases and a increase in demand again. The demand isn't just coming from buyers again it's also coming from big figures including a recent one NFL player Marshawn Lynch is said to be eyeing up NFTs.
New New Cryptos
Normally during a bull run you'll get a bunch of wildly named cryptos that come out of left fields. For the most part however that seems to have stopped and instead feels more focused towards core legitimate projects instead of anything and everything goes.
Raising Funds
Now that the blow out is pretty much over and companies that didn't do their due diligence, over hyped/ paid interest on their own products or simply just got lucky and survived from their mistakes. New companies and existing now seem to be brining in venture capital money once again.
2020-2021 projects Coming To Life
The thing with development is it often takes at least a year for a major project that includes a game, website etc. That means all the money and funding to build these project during the last bull run will finally this time be ready for this bull run that's just starting to kick in.
We will be seeing higher end AAA games release in crypto, some start of social sites running on web 3 tech and so forth. However it's important to also note this will only be the first solid iteration of them and often times they wont catch on. Many will fail and a few will live on through this next bull run and become more mainstream.
Cycles
I firmly believe things happen in cycles in business and adoption. Its what gives us our bull and bear runs in the markets as well and helps a business restructure, trim off the fat and operate leaner and meaner.
I know I have to do this in my own life once in a while with everything being a dang subscription charge now lol.
It feels like we are entering into what is known at the before bull run where you get small increases but still hard declines but over the course of 6 months the price average really doesn't change much and you just ping pong around until the bull market kicks everything into overdrive.
What are you thoughts? Have you seen new games, applications web3 and social sites starting to come to life and what one or ones are you most excited for?
Posted Using LeoFinance Beta
---
---