Big Players Are Entering The Crypto Space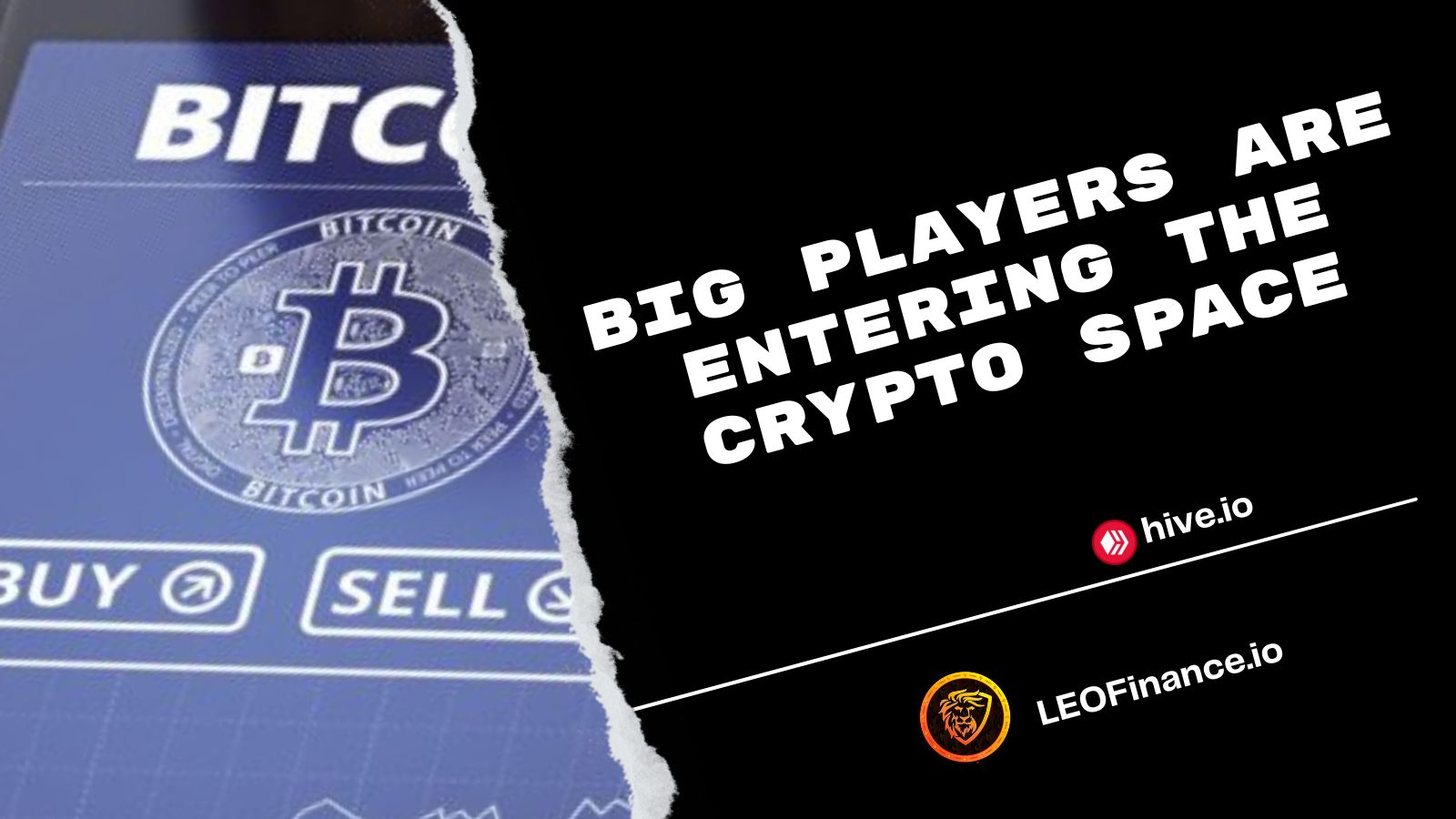 Big Players Are Entering The Crypto Space
While many feel like we might be in for a bear marketing till 2025 there's something else brewing up and I feel like the stock market and crypto markets are start to decouple a bit. That's because of all of the recent news happening behind closed walls with large companies, venture capital and even small time projects heating things up in what could be a major release of new projects and products starting this summer.
Amazon and NFTs
One of the biggest speculations right now from whispers on the backend is Amazon has been gearing up for a major launch in the NFT space. It's expected that launch should be happening this summer.
What exactly is it?
One mention is for Amazon customer to be able to play crypto games and then claim free NFTs while doing so. Keyword there is FREE which I would suspect to mean there's no tax liabilities and all that headache unless you sell the NFT. This could pave the way for how future business and games release NFTs depending on how well this works for Amazon.
While it's still just whispers on the backend Amazon entering into the NFT marketplace would start exposing millions of users into the space further increase adoption rates of cryptocurrency and just making it a part of every day life.
Honorable Mention
LeoThreads should be coming soon and from what I hear (don't quote me) We should be getting the first ever ad report from LeoFinance by the end of this mon (January 2023) I'm unsure if it will be a buy back ad incentive yet or simply an overview of what was earned but honestly I think it's a great move to start publishing them again. I for one am curious how my efforts are going and the community as a whole and ad revenue numbers are a key KPI.
LeoThreads is going to offer some great things and what looks like a rather awesome UI that will allow crypto twitter to come in and earn but also take part in a ton of new features unique to it compared to twitter. We should also see a massive jump in user signups and those sticking around.
What This Means
Overall we are seeing many projects from the bull run of 2020 finally now getting released. That's because development takes time at least a year and often times 2 years or a bit longer depending on the complexity and if it's something that's never been done before.
That means more programs are coming online that were simply just talked about during the last bull run.
We are also seeing bad programs phased out and being crushed while other larger projects with good or sound footprints being able to survive the bear market and also come out on top. This is a cycle we see with businesses all of the time and results in a healthy and growing system.
We are also now hearing rumor's of large mega corps getting in on the action and starting to build groundwork for the next bull run.
What this will shape up into is a new bull run, new projects and corps, banks and governments heavily stepping in. While that's everything Bitcoin was against it's what's going to make the $70,000 bitcoin and 2.8 trillion dollar market cap look like a laughable joke compared to the next.
Posted Using LeoFinance Beta
---
---