Blockchain Gaming Is The Hottest Niche In Crypto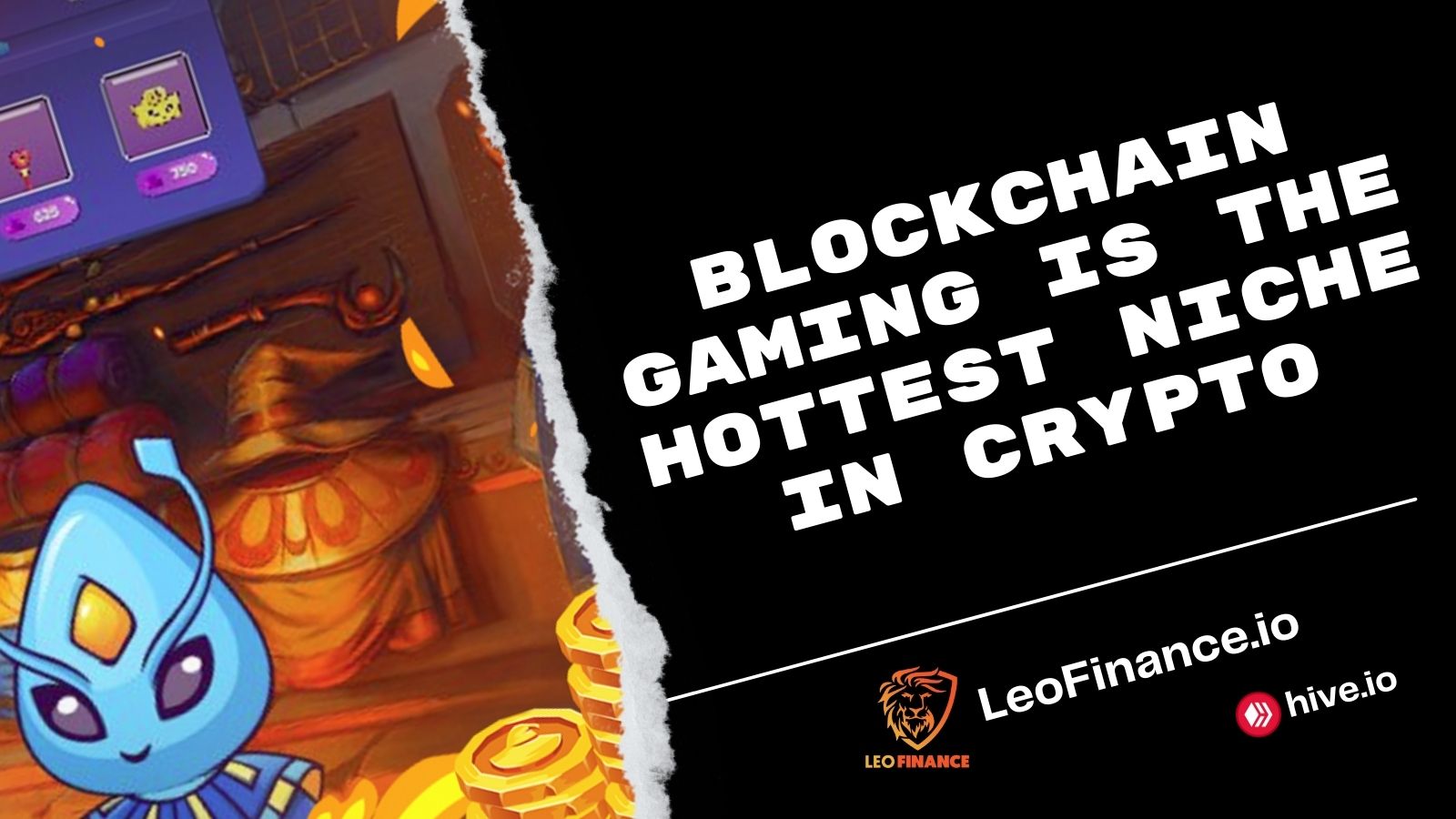 Blockchain Gaming Is The Hottest Niche In Crypto
Crypto has been on a wild ride in the last three years. What started with investors slowly increasing the price of bitcoin to near 20k to the explosion of NFTs, DeFi and then gaming the crypto space has changed a lot.
With the down turn in the markets, many unknowns and constant hacks, SEC bs and more there's one niche that has remained strong and has actully INCREASED in this bear market. That niche is the gaming space.
Games such as Splinterlands while prices have fallen have actully seen a lot more activity, core players and overall some serious price action compared to other niches.
The Numbers
Through DappRadar's reports we can gain some insight into those movements. So far in July we say about one million daily active wallets. This is a month to month increase that just continues to get larger.
What we are seeing is a lot of junk and poorly laid out economy games fall to the wayside and get crushed by being replaced with more core focused games such as Splinterlands. This is why building something quick and fast to get some quick profits is not the best. Splinterlands has prided itself on solid economics, growth and treating it as a real business.
In fact Splinterlands had the largest amount of active wallets for the month coming in at about 350,000 wallets! Illuvium which is a hot up and coming game on Ethereum held it's first land sale and generated 72 million!
We are also seeing a uptick in "move to earn" with platforms like STEPN that just posted over 2 million monthly users.
NFTs
NFTs have slide greatly in value over the last few months reporting less than 1 billion in sales last month. However new front ends are finally being launched by the likes of GameStop and Nickelodeon which might put some competition of the dominating OpeaSea platform.
DEFI
DeFi got blasted hard with the total collapse of TERA Luna. It still gets blasted with constant hacks and loopholes that hackers are taking advantage of. Until that issue is solved I don't see DeFi taking off to record numbers. More security needs to be in place and people need to be able to still hold on to their core assets without risking them. That aside the space has seen a 20% growth last month. From June 19th at 56 billion it is now showing near 70 billion on DeFi Llama showing a steady increase across most sectors of the crypto space primarily fuels by... you guessed it GAMMING defi.
Closing
This actully is huge news because as many of you know some rather large gaming projects (not your browser based games but real games like Fortnite etc) are expect to start releasing in early 2023 and start to be incorporated into platforms like Epic Games.
Primarily the gaming space is leading the charge and taking with it NFTs and Defi.
Posted Using LeoFinance Beta
---
---