Brave Browser Releases Its Own Swap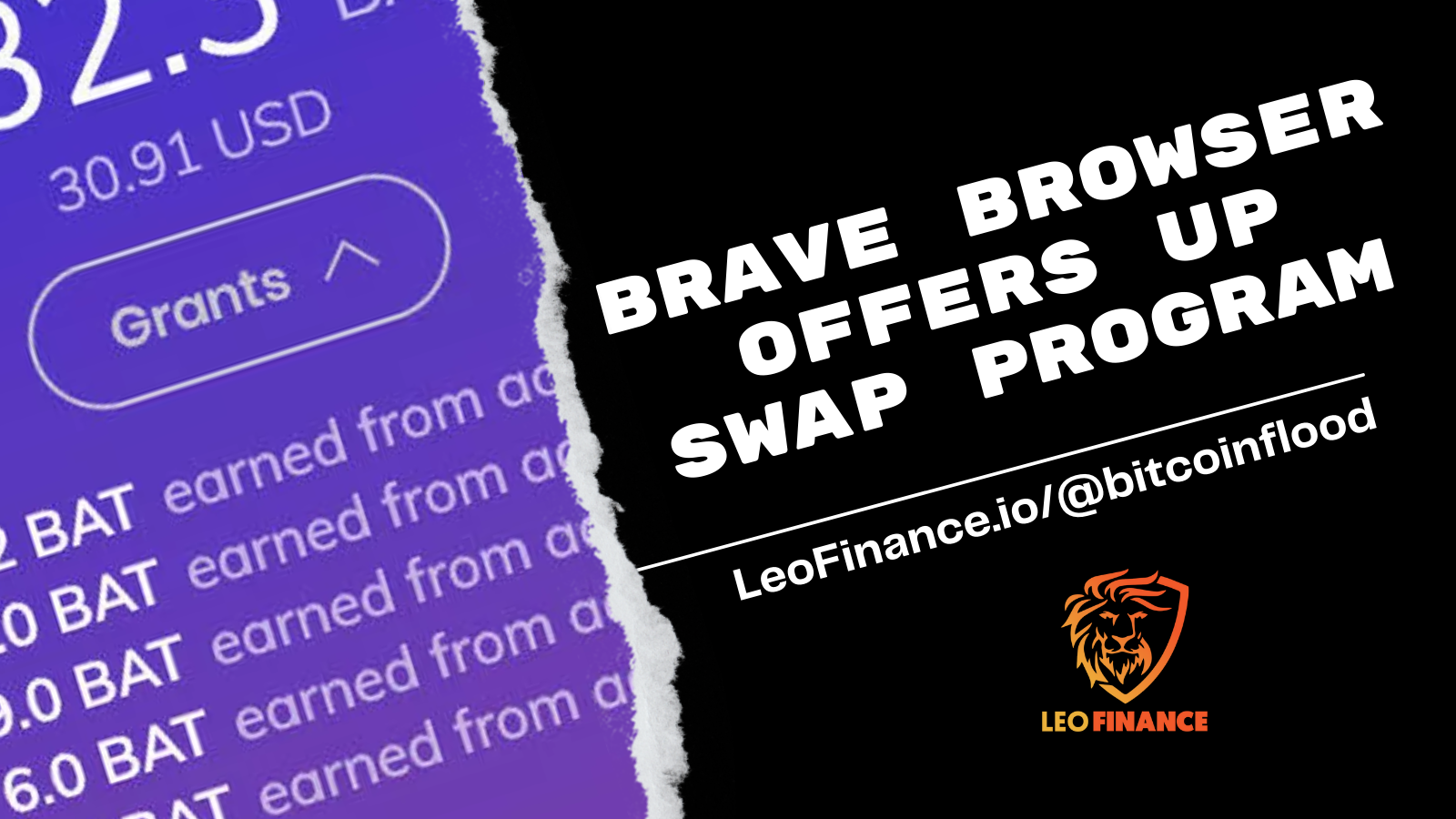 Brave Browser Releases Its Own Swap
Brave has really been taking off lately. I have ads enabled on mine and set to the max setting of ads per hour. I mean why not! They aren't that annoying and it's the only ads I really see thanks to its built in ad blocker. Plus those ads turn into crypto profits in BAT (Basic Attention Token) for triggering them.
Brave has a in house wallet which you can create, backup and store the keys for. However it was more of a dumping ground for BAT and that was it. Until this near feature rolls out called Swap Rewards Program.
This is how the wallet currently looks. I have to say it's one of the nicer and well organized UIs compared to most wallets including Hives YIKES!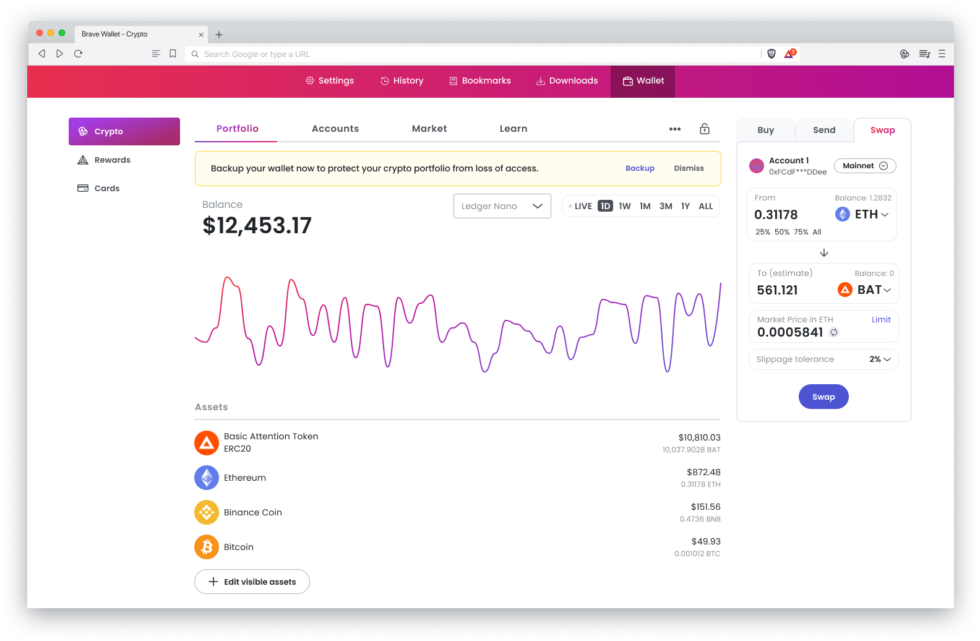 When released the new UI will include a new rewards tab that is currently not there. This rewards tabs is from watching ads, tips that come in etc. It's a way to keep track and organize how much you want to see. For myself I max this thing I want as many rewards as possible!
What's crazy is I started using Brave when it first came out because it's faster and smoother than Chrome. In fact Brave browser is built right off of Chrome as it's open source but Brave cuts out all the crap and gives you real things you need like always having https enabled, ad blocking, rewards for seeing brave ads and much more.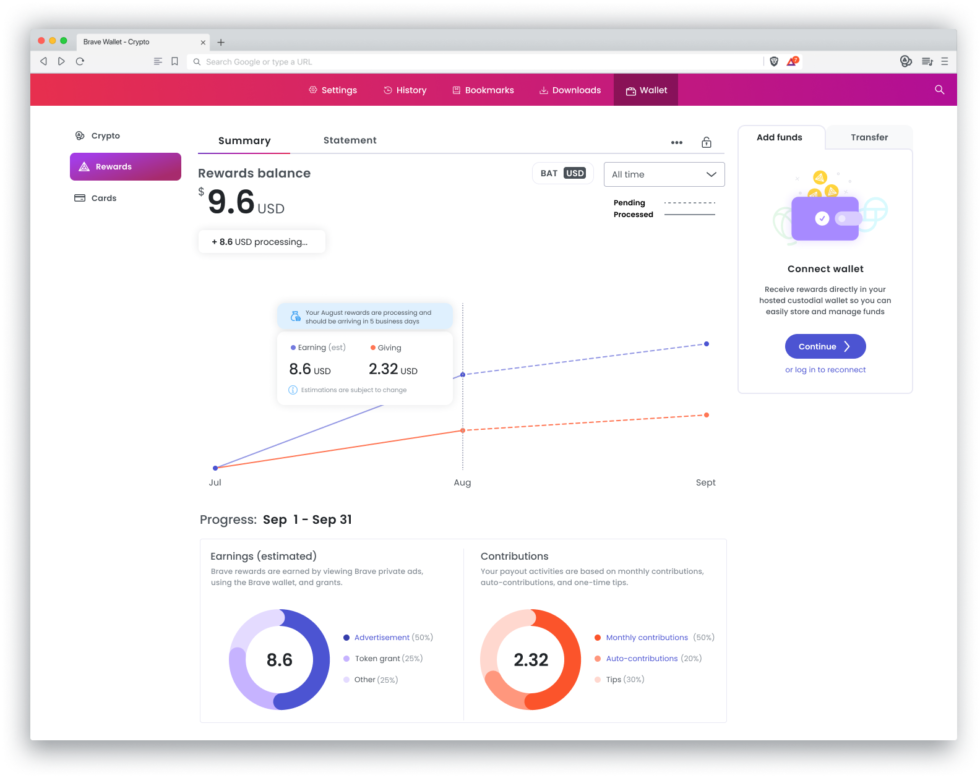 The swap program will be taking 20% fees I need to look into this more as this seems crazy high but I still think people will use it. Those fees will be divided up to those who support the swap platform within brave. It's possible that this could be a rather lucrative method for collecting more crypto within the Brave browser itself just from watching ads. We will be able to tell more once it goes live which should be within the next updated slated soon.
Posted Using LeoFinance Beta
---
---