Crypto Is Your Last Line To Freedoms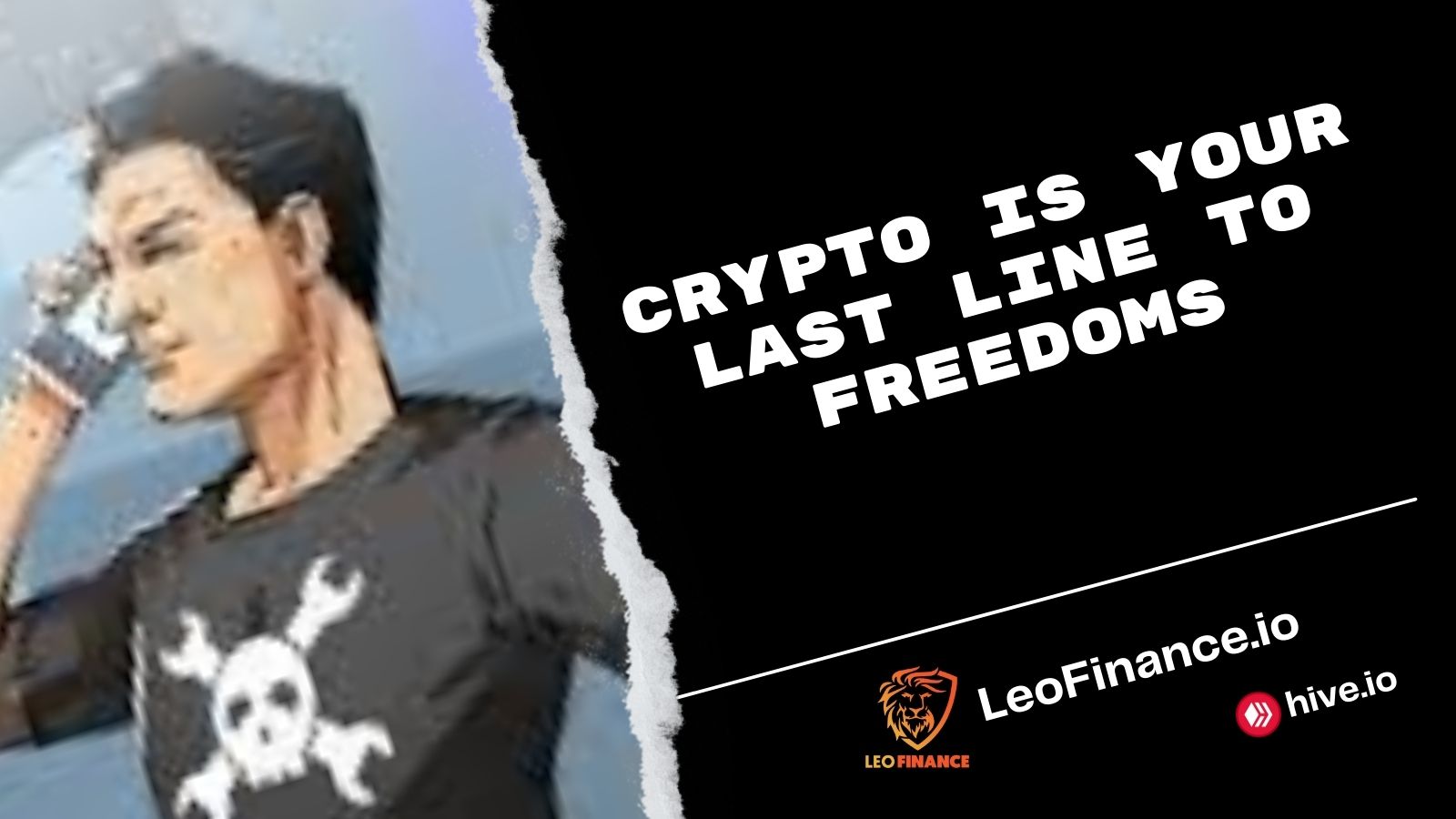 Crypto Is Your Last Line To Freedoms
If you've read my pervious articles about crypto you'd know one of my big pushes back on people who say crypto is a scam or they don't want to get involved is that Crypto is actully the single last thing that is preserving your freedoms and lessoning the impact the government has. In fact I went down a rabbit whole last night on this topic and feel it's important to share. Some of this might sound like crazy talk but the thing is it's now been proven and the government has also public said they do use it and continue to use it. Perhaps this will be a real eye opener to you all and reinforce why crypto I feel is a solid investment and why decentralization and government interference needs to stay out as much as possible.
Stingray and Hailstorm
Since the early 1990's and moving into 2010 3g was the norm on your phone. But as a backup your carrier also broadcasts on 2g. Most modern smart phones still don't allow you to disable 2g. A piece of equipment called Stingray works in a way by any cell phone in it's area is forced to connect to it instead of the cell tower a few miles away. This allows all data and information to be pulled from these phones in a instant. To me a clear violation of your privacy as the government or any police etc are not required to get a search warrant for using it. They can simply cruse down the road and pull everyone's data and get dirt on anyone. It's been used to track people, find their location (as cell phone towers don't give a precise enough location)
Yeah this is why I don't do any crypto on my phone...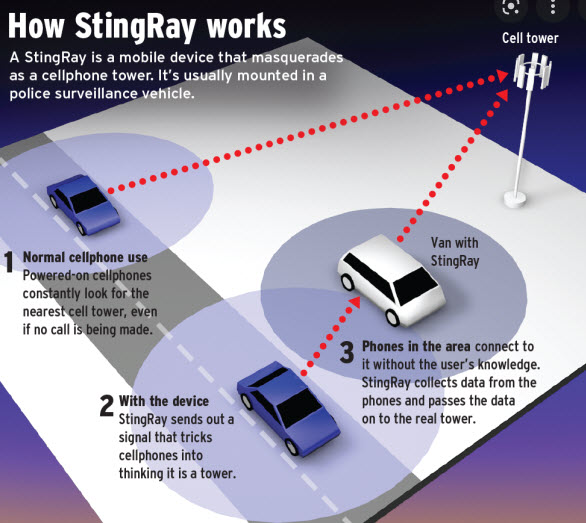 Ok so you might be thinking to yourself. What if I hack my phone or unlock it and turn off the 2g network.
Well sure that now protects your data from being pulled from Stingray however the government and police now use a new system called hailstorm which works on 4g and possibly 5g. It does this by using the cell phones carrier IMSI 5g does away with this which I feel creates a false sense of security for people. I'm very sure that they have already figured out a way to do it on 5g as well.
These systems even though might be used to track one person it's actully pulling data on everyone. In fact there have been reports of drones that fly over protestors which are most likely equipped with one of these such devices to collect all of this data. The government is highly over stepping it's grounds as to what it's allowed to do and what's crazy is this would have never been public knowledge unless it was for one man named Daniel Rigmaiden. Even the courts and judges that should be keeping the government in check where unaware of it till this trial took place. It seriously begs the question how much else is your government doing to track you and violate your freedoms and rights.
For those of you who say you have nothing to hide and don't care you need to seriously understand that while today that might be the case that information could be used against you later and used against you in a way that could group you and take away your life all based on what seemingly are private conversations or information on your phone.
Ok so how does this deal with finances?
Well one if you simply don't care you could invest in the company that makes these products. That stock is LHX and as you can see had ZERO effect on with the stock market sell off. It also pays a very healthy 4% dividend yield still far better than any bank will give you. This stock is a major bull in so many ways.
On the crypto front it shows why crypto, decentralization, web 3, VPNs and so forth are all serious big points you should consider and get more familiar with yourself in using. While it doesn't protect everything it's at least a step in the direction of getting back your rights and freedoms.
Hopefully this article opens your eyes to the very real and proven things going on in this world and helps you make some better choices moving forward.
Posted Using LeoFinance Beta
---
---