Crypto Social Networks Are Booming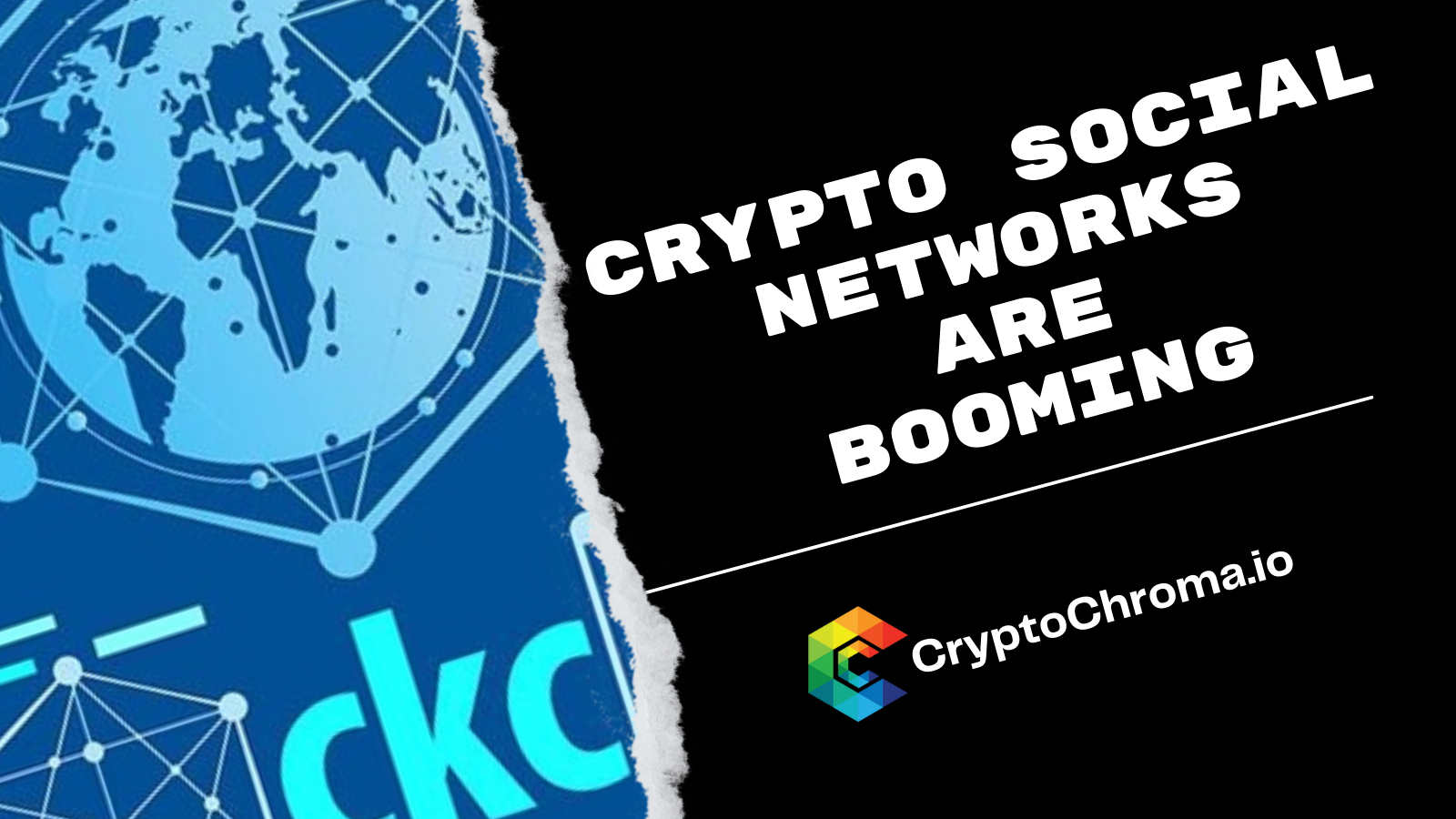 Crypto Social Networks Are Booming
About 10 months ago I got on my high horse about how gaming was going to be one of the major pivotal moves for crypto moving forward. That turned out to be correct and still remains to be a booming and growing aspect to crypto.
While I thought social media would be eventually we just where not there yet and honest we still are not. I still feel we are a good 1-2 years out before social media applications that reward content creators and viewers/audience interaction is still a bit off. However make no mistake about it this in my opinion will be another pivotal shift just further down the line so getting involved today could be first movers advantage for those who like to long term hold.
The Current Crypto Social landscape
At the moment there are few and decently popular options to crypto social. However they each have there limitations/marketing and clarity which haven't made them boom just yet. However each along with some future projects I will list here as well have huge possibilities to the upside if you get involved today and hold long term.
There is still a very real demand for decentralized social networks that don't shadowban and restrict a users content or right out remove someone from their platform because they don't agree with their views. There was a VERY high demand and push back on this during the recent presidential election but nothing was really in place at the time. This is why I feel we are only on the ground floor start of all of this and the potential for growth in this area is massive when it comes to Facebook alternatives, tiktok alternatives, twitter alternatives and youtube alternatives. I'd honestly love to see some solid attempts to replace each of these right here on hive there's no reason why there shouldn't be besides missing developers at the moment.
The Current Projects List
Minds Minds is a Facebook like social network that is decently active. In fact it's one of the places I use to promote my articles I write here on LEO. The minds token has drastically gone up in price but not only that they just took 25% of their balance sheet today and invested it into crypto!
Torum Torum has been around for a while and is another Facebook style social media network. It's remained fairly active and in fact today their token XTM just went live on Uniswap!
Noise-Cash the arch enemy of bitcoin but still holds some decent value the bitcoincash team launched noise-cash. A twitter like alternative with tipping built into it for posting and interacting with content. It's been a great place to drop my articles I write here as well to drive traffic and earn a little crypto on the side.
The Soon To Come Projects List
ProjectBlank aka real name unkown - Projectblank is a project of the LEOFinance team and should I hope launch some time this year. (I almost put it at start to mid next year though as a gut feeling) That being said however LEO tokens very well could be a good investment right now for buying and staking as we saw with the last token airdrop it went by how many LEO you had staked and for how long. I have a feeling this will repeat with the launch of Project blank which should be a twitter style social network.
SoMee - This platform existed before but they wanted to move on to the Hive blockchain. However after major issues with development they are still stuck in a broken state but have hired on a new development team. I would keep an eye on this one as I still have hope for it as it's a Facebookish style of social media site but will also implement things on Hive which is our homebase here.

Do you know of other networks you currently use or coming soon? Drop them in the comments and let's explore them together.
*Disclaimer: This article is for entertainment purposes only. It is not financial advice. Do you own research and take responsibility for your own actions.
Posted Using LeoFinance Beta
---
---