CUB & PolyCub Offer Huge DeFi Potential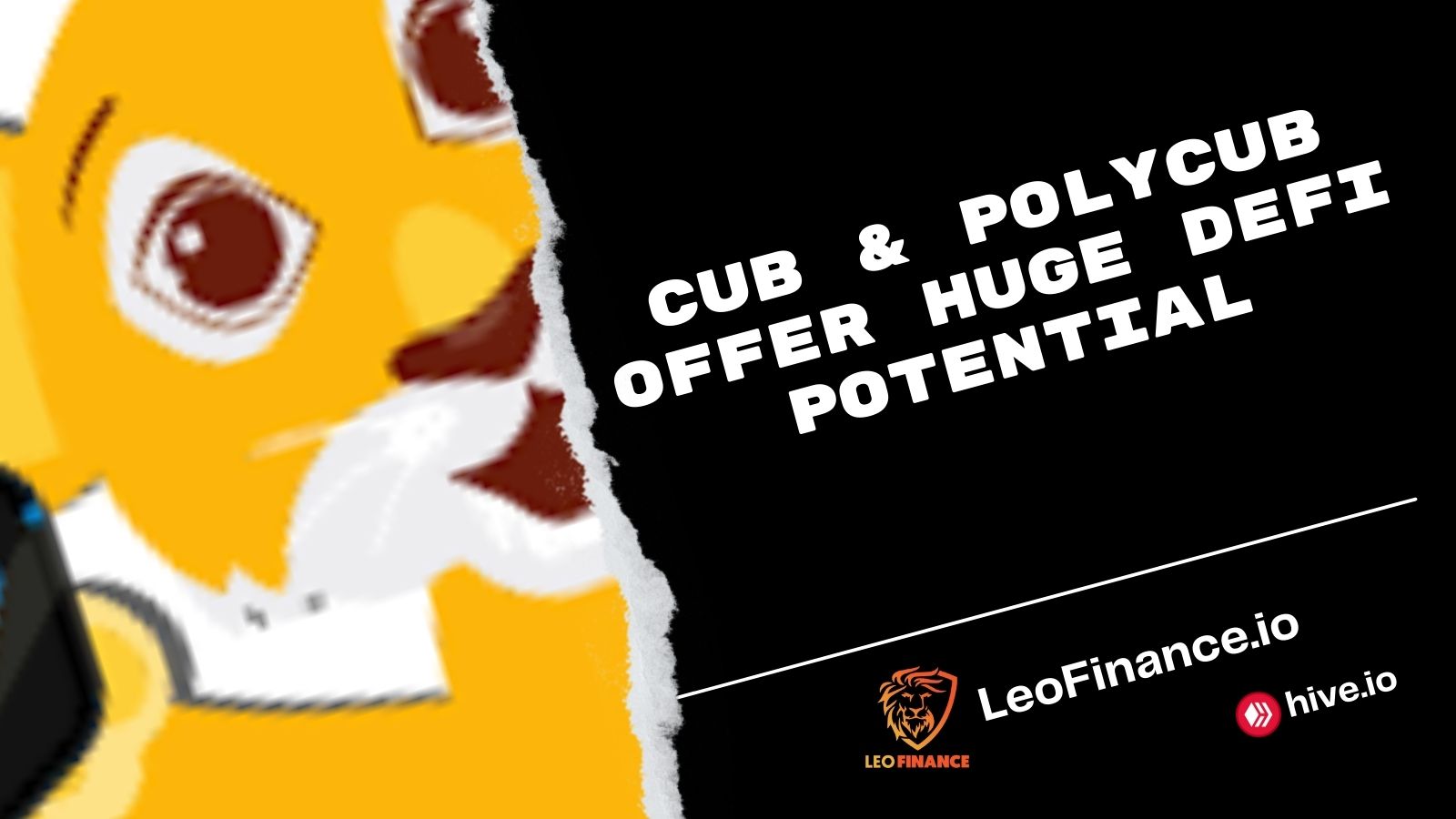 CUB & PolyCub Offer Huge DeFi Potential
The defi space has taken a beating much like the stock market and crypto markets. However both CUBDeFi and PolyCub have ended up to weather the storm rather well. Lets dive into each and see what they are currently offering as a DeFi investment.
Polycub has changed a lot in it's short life so far. However the emissions have not and that means the amount of Polycub being printed is very low. That also means that system now feeds itself through fees and other liquidity that it provides.
One of those core fundamentals for the platform right now is HBD which is Hive blockchains decentralized "stablecoin" it also offers up three others those being.
pSPS-Polycub which is now paying a higher APR than staking it in game at the moment
Phive-Polycub which is the hive token matched up with the native token
pLEO-WMatic which is Hive second layer token called LEO with a wrapped version of Polygon(MATIC) each of which is pushing some rather decent rates in these current contentions along with hold a relatively stable price for the native token.
Cub is a bit of a different beast. The emissions on this thing are crazy high and just continue however despite that it's held it's ground fairly well $0.03 per token might not seem like a lot but when you're raking in 1,000+ of them a day it can start adding up.
Currently Cub is in a holding state and waiting for testing being done on PolyCub to see what features CUB should adopt. However things like the kingdom are a quick powerful way to start super staking CUB tokens if you feel the project will start to take off in the future.
With a $400 investment you could pick up roughly 10,000 cub and compound it at the current rate of 52% APR or 5,200 tokens per year. Bump up that initial investment and you can see how quickly it starts adding up day after day.
Cub also offers some great farms such as SPS token as well but currently does not offer many of the other Hive tokens which might soon change. The biggest benefit to cub right now are the nice compounding investments of the CubKingdoms
Besides that CUB token also act as the airdrop token for Polycub which now begs the question if future other chain defi platforms this company launches will also use CUB. That of course is speculation but it might be something to keep in mind.
*This article is for entertainment purposes only and is not investment advice. Do your own research before investing.
Posted Using LeoFinance Beta
---
---