Fake News: NFTs Are Bad For The Environment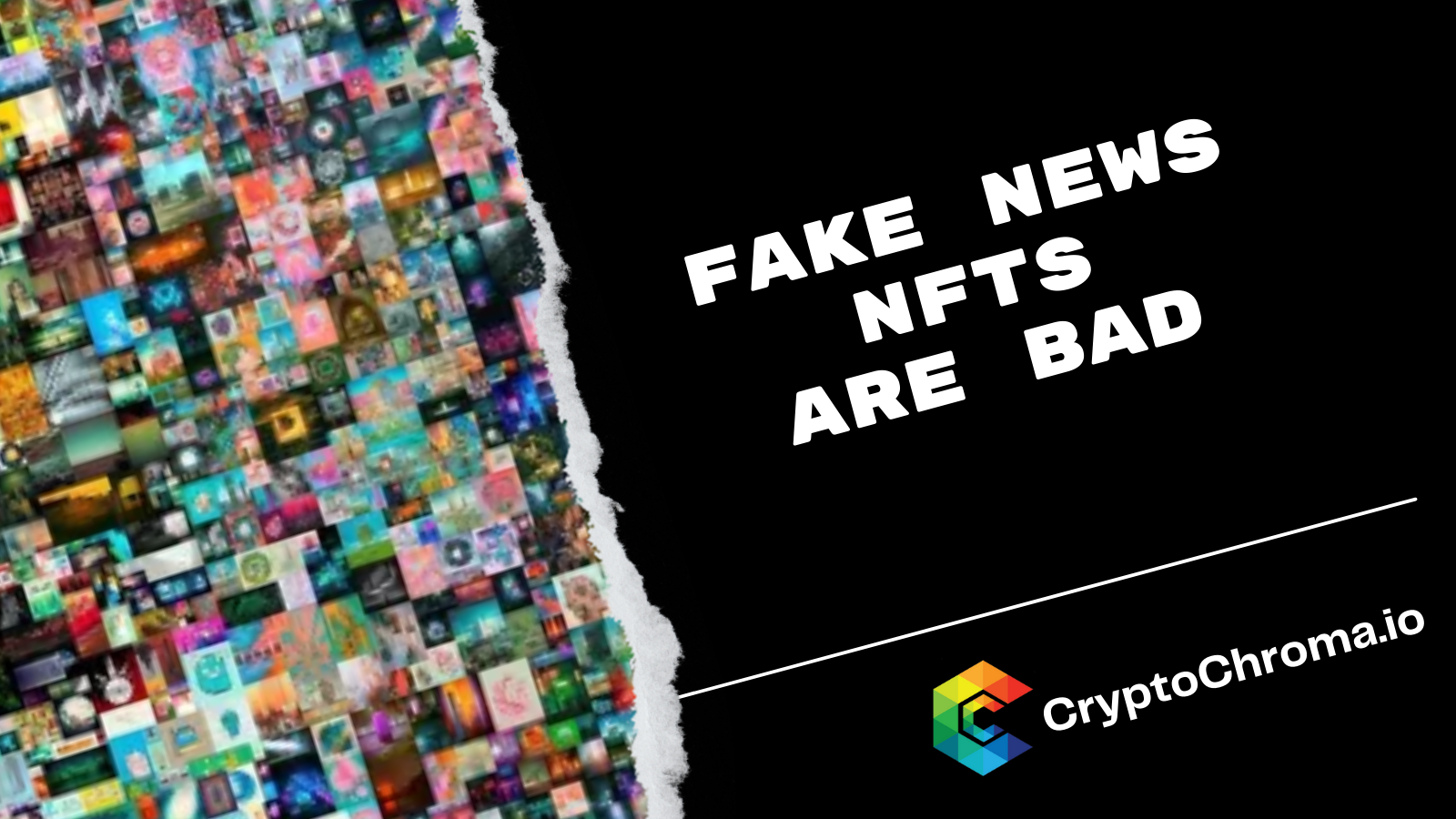 Fake News: NFTs Are Bad For The Environment
Over the last few weeks I've been seeing an increase of blind sheep following a few people saying that NFTs are destroying our environment. A notion I hope to clear up finally with some real facts and to get people over thinking so blindly.
NFT Are Bad
Not all blockchains are the same! Just because yes Ethereum is extremely power hungry other blockchains that use NFTs as well are providing low power cost ways of securing the blockchain.
Ethereum currently uses 179kWh for one transaction at $0.12 a kWh that puts a single transaction in terms of power costs at $21.48 which is yes high and expensive. I fully agree that Ethereum could do things better. They are currently working on this and will hopefully in the next 6 months move to a PoS (Proof of Stake) System. This will greatly dismisses the cost of power usage on the network as an ever scaling and increasing hardware dependent blockchain will go to a I feel is a more secure, faster and less resource intensive version.
Evolution - Just because bitcoin is a proof of work system does not mean it's the best and right. It was the first and since then there have been many advancements in crypto and blockchain. Many of these chains have now had years of battle testing on them and continue to evolve and change to make them more secure, more decentralized and less resource intensive.
Understanding The True Costs
I'm going to give three very real world case examples of how NFTs are far less impactful on the environment then NFTs and digital currency.
Case #1 - Artwork
Physical artwork sells for just as much as digital but did you know there's a cost for those old masterpieces and even new? These artworks must be in controlled environments that means dehumidifiers and air conditioning. Constantly running and constantly using up power I would argue more power then it takes to mint and transact a NFT on Ethereum right there.
But what if that artwork needs to be transported?
Now you have waste of the box, all the resources to create the wood to create it up and the gas to transport it by ground, air or sea again huge resource costs and pollution.
Case #2 - FIAT vis Digital
What is the USD paper printed on?
It's not paper it's actually 75% cotton and 25% linen. Right there you have growing and harvesting of cotton and the manufacturing process to make linen. But that's not all now you have to to create that special blend into what will be used to print the USD. That means colored ink, the creation of plates for the ink to stamp into the blend and a machine that uses power to spin, print and cut the new Fiat.
This brings your costs to about 5.4 cents for a $1 bill and $15.4 cents for a $100 bill.
Ok not so bad right?
WRONG!
You now have to ship that paper money to banks in heavy armored cars, store it in massive metal vaults in banks of of these have to be made and each burns through gas or electric.
Case #3 - Digital Cards vs Physical Cards
Collecting cards is popular again going from pokemon packs to Topps baseball cards. The cost of those? Ink, paper, machines, power and waste for the landfill for the packaging they come in.
Digital NFT version?
A single transaction each time it changes hands.
So yes Ethereum is not the best platform for NFTs but the idea that some of these people think that ALL NFTs are power hungry monsters is delusional and ignorant. It's time to get educated people and stop following what Elon or some other public figure tells you. You have a brain and you have the smarts to start doing your own research and getting yourself real answers stop being lazy and a sheep!
This delusional idea that NFTs are bad for the environment needs to seriously be put to a stop.
Posted Using LeoFinance Beta
---
---