Gaming Explodes During "Crypto Winter"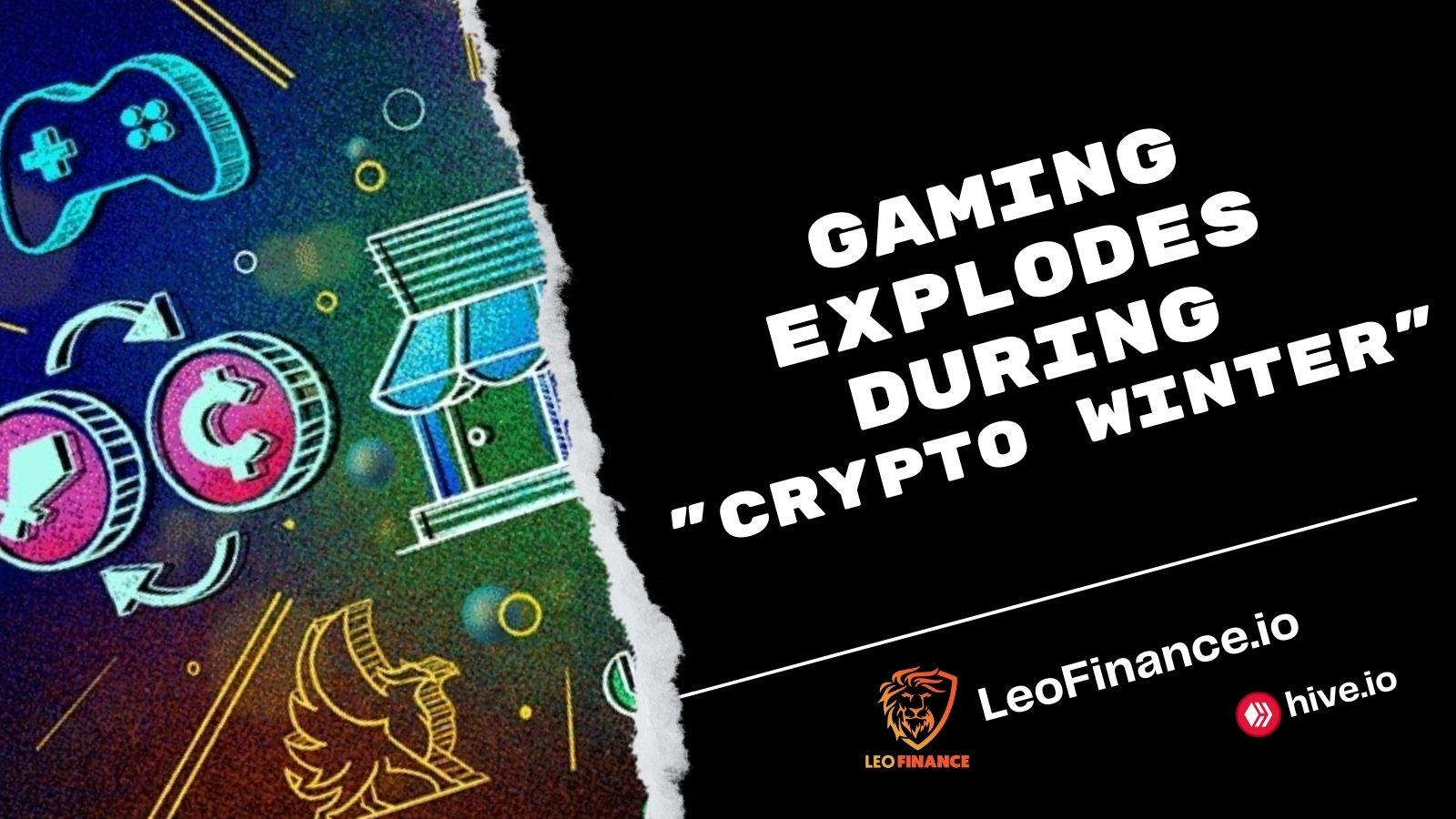 Gaming Explodes During "Crypto Winter"
What do people enjoy doing at all times of the day and in any market condition?
GAMING!
Even with the sell off in the crypto markets gaming has actully increased in terms of play2earn games. I feel play2earn games get a bad rep and yes there are some focused solely on trying to make a profit but there are actully a lot of fun games back by NFTs and crypto tokenomics that just works. The fun factor of these games has actully increased the investment and value in many of these games.
I'm going to use a crypto game right here on the Hive blockchain called Splinterlands which is a NFT card collection and battle game. Something along the lines of magic the gathering or hearthstone.
These game assets have actully increased in value or held their value as the crypto markets turned south. While yes some assets did fall such as the SPS token these are attached to more blockchains and more liquid. However there are other factors to take in about SPS and that would be the airdrop that is dumping some of the largest supplies of SPS we will ever see. Ending in just a little over 30 days that massive flood of SPS is going to dry up fast and when that happens along with the drop of "Dice" style packs that can only be bought with SPS and vouchers prices will begin to climb.
Not only that but a number of other games I have play over the last few months on other chains such as wax have also increased in value. Wax is a weird world though a lot of those games are luck and timing as most are devs trying to make some money and not really build a sustainable game. (most but not all!) Some of the top named ones are...
Splinterlands - Hive Blockchain
Illuvium - Ethereum Blockchain
Galaverse - Gala games (Ethereum Blockchain)
What's Giving It So Much Value?
There's a number of things. One of the last things people give up is gaming. Be it in times of rallies or hard times like we are in now games provide a way to entertain and bring enjoyment in all times. They now bring value which is a huge new dynamic to the gaming industry and one that continues to take hold.
Real asset value, entertainment and something people are willing to pay for even if they don't actully own it. The owning aspect is new and continues to grow the entire space while other areas of crypto fall Gaming continues to hold strong and grow. I think that says a lot about gaming once the next crypto rally takes hold. These assets could be primed for serious value!
A combination of great gameplay that's fun and interactive with others like a competition seems to do best. Along with gamefi aspects bring in investors and real value. I'd really like to see traditional methods that games earn money to also be a part of all of this and always throw a percent back to it's customer base while the other portion is given to the devs. In reality though devs should be just invested in the game I personally feel and instead revenue they earn as well comes from the game. Perhaps this will be the next area we see developed once decentralization comes into play.
What games are you playing and on what blockchain that you're enjoying the most right now?
Posted Using LeoFinance Beta
---
---