Hybrid Smart Contracts - The New Smart Contract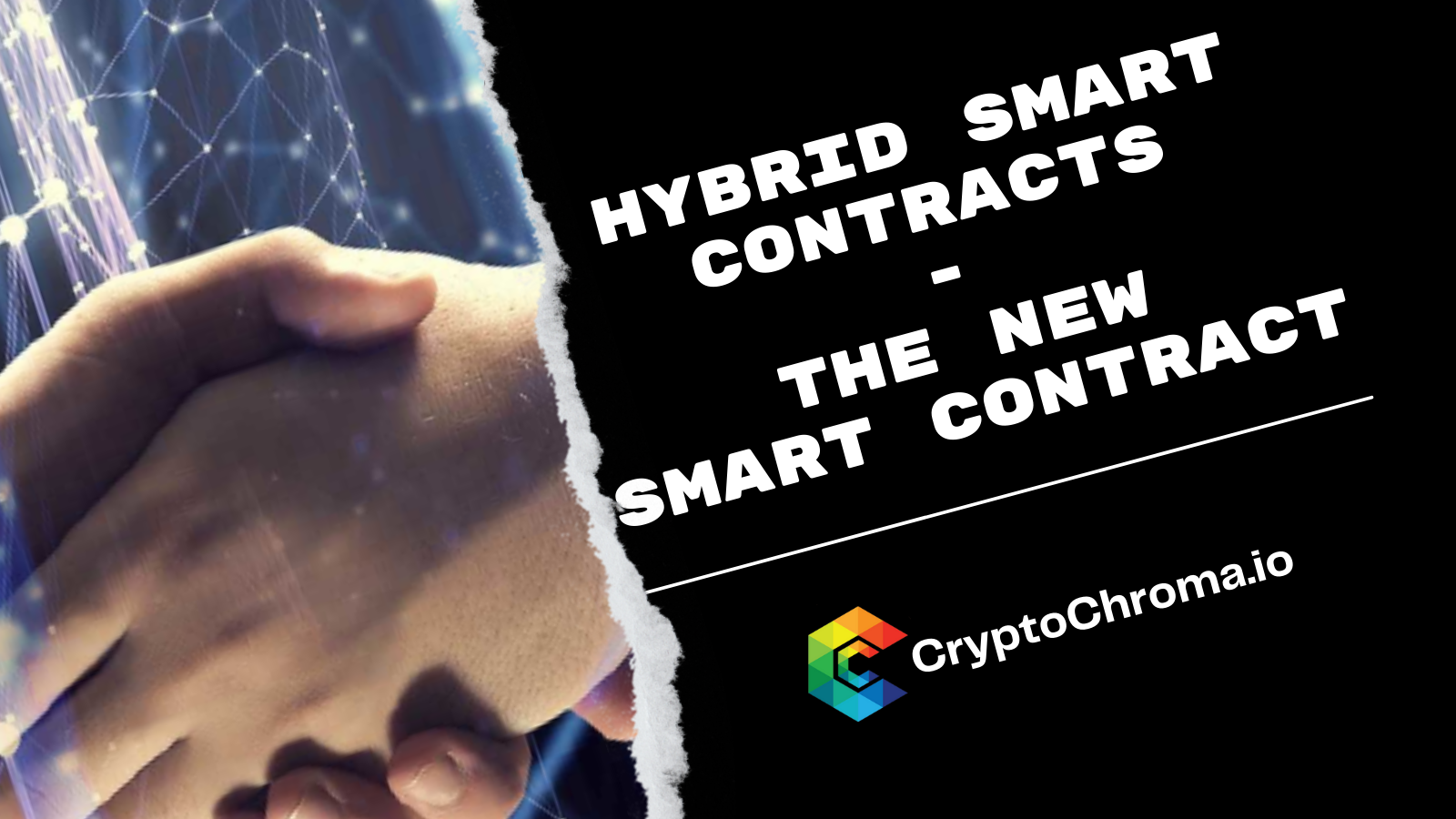 Hybrid Smart Contracts - The New Smart Contract
One of the best things about crypto and the blockchain is that it continues to evolve and get better over time. This evolution at the moment is very rapid and changing almost daily it seems. One of the new evolutions to smart contracts are all new hybrid smart contracts.
What Are Hybrid Smart Contracts?
Smart contracts themselves were a big advancement in blockchain. It allows for powerful platforms such as DeFi and other dApps. In general a smart contract will execute when a certain condition is met. These smart contracts however were limited to just their blockchain.
A new move is being pushed now in which is called or oracles. Oracles are the middle men between the blockchain and the outside worlds of the chain. One major issue with Ethereum or any blockchain for that matter is it has no capabilities of broadcasting data outside of it's chain or a way to listen and bring data in.
A oracle however would do just that acting as a bridge between the two executing smart contacts such as Listen, Extract, Format, Validate, Compute, Broadcast and output.
How Are Hybrid Smart Contracts Used?
Market data for defi applications is one of the biggest and we mostly see these currently in platforms such as Aave and Compound in which the oracle networks pull accurate price data. This is one of the biggest hurdles for DeFi platforms as price data can be manipulated to an extent on closed systems. With oracles however that price data can more securely be pulled in without having to create a in house platform to do so. This makes the DeFi platform more robust and tamper proof.
Weather and Farms one of the coolest projects I have seen so far come of this would be a project called Arbol. A hybrid smart contract would allow insurance companies to connect into main weather systems such as Google cloud and Accuweather to detect and determine the amount of rain hitting farms. The smart contracts would trigger based on this data allowing farms to instantly get payout when it rains too much or too little which is very important to farmers around the world.
Dynamic NFTs if you thought NFTs were cool and the NFT craze was over then take a seat and be prepared to be blown away! Dynamic NFTs are a new future for the NFT markets. No longer will a single static image due. A dynamic NFT can automatically change when something happens in the world. As an example of this NBA star Lamelo Ball created such a NFT and it alters based on his performance as a player and the progression of his career. One of the places I see this taking foot here soon would be with card creators such as Topps in which the cards would update as the player plays with new stats and possibly a new image. Think of the value of a NFT like that which continues to evolve and change over time.
Gaming yep you know me I love gaming and I see it as one of the pivotal parts to crypto adoption (not the only one but one of the main core foundations) one aspect to gaming that is missing secure randomness. While it's possible to create this with custom code it does leave that platform open for possible hacks and exploits. By creating a hybrid smart contract it would eliminate this security risk. This would allow for true randomness for prize pools, nft drops, creation of in games items and more.
It's going to be interesting and it's only just getting started right now. What types of things do you foresee Hybrid smart contracts doing outside of the ones listed above?
Posted Using LeoFinance Beta
---
---