Investing In Yourself The Future You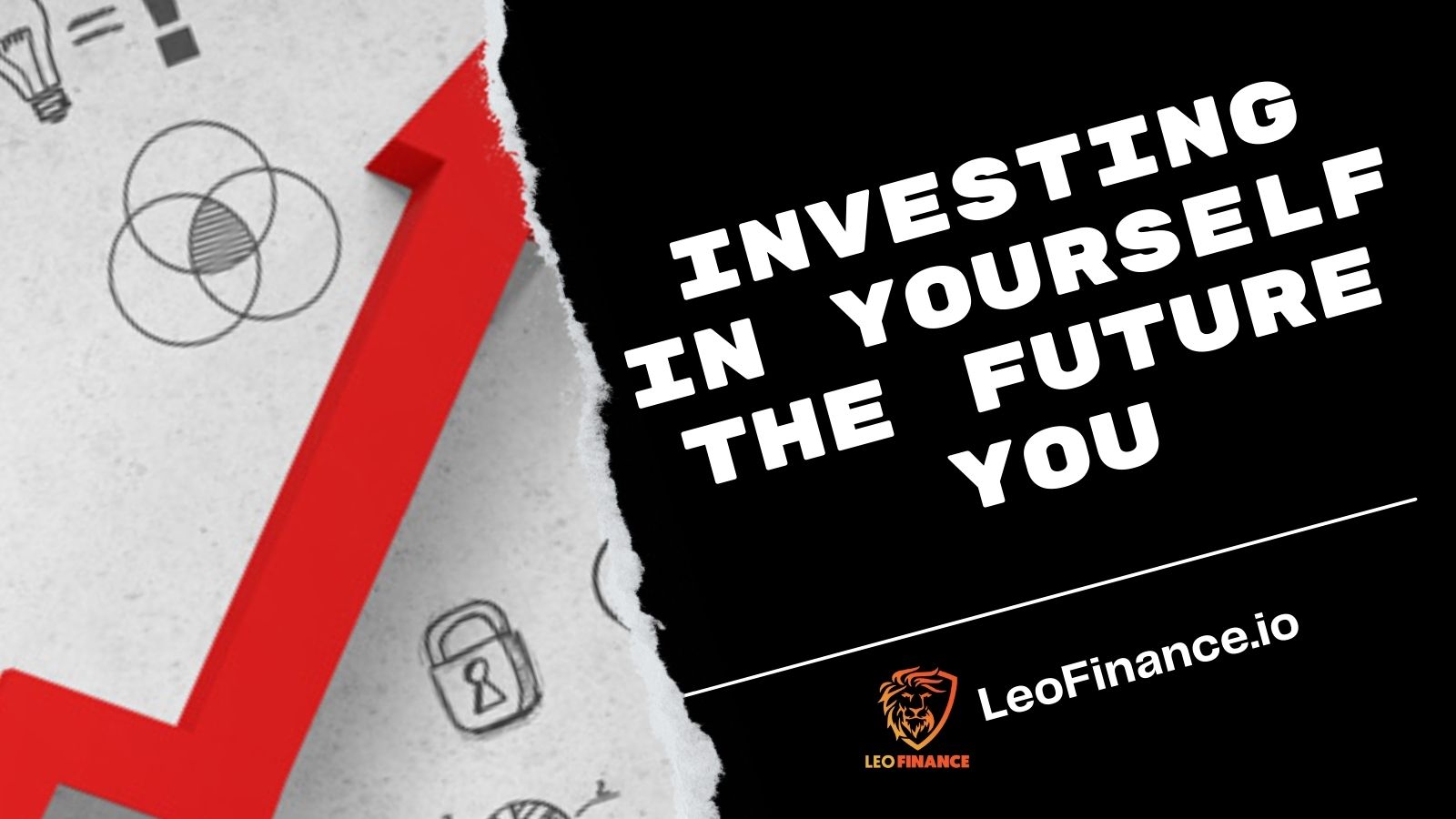 Investing In Yourself The Future You
There are many aspects of why people fail or have a hard time moving towards retirement or what I rather call financial freedom. To me financial freedom is the point you get to where you no longer have to work if you don't want to but you in a passive type nature earn enough to live off of and thrive. It still requires some work in terms of managing your funds but outside of that there's real no "work" or "job" you have to do to live the life you want.
We as humans have a easier time looking at others and thinking about how they will look and what they should do in order to be better off for the future a year from now 5 years from now or 30 years from now. However the human nature of self perception is far different and something we should work on. It's very difficult to look at yourself and see yourself in a year or five years down the road. To us that person is a Stanger and we can't even fathom who they are. It's because of this many struggle investing in themselves for the long run.
Why Do I Bring This Up
There are A LOT of aspects going on in Hive right now that might not seem like much now but a year from now, fire years from now heck 20 years from now could be monumental. Now of course this is all speculation and there are risks so always consider that before investing and take responsibility for your own actions. This article is for entertainment purposes only and is not investment advice.
HBD at 20% APR
HBD is a decentralized stable coin that should be holding a $1 peg at all times. While it still struggles in this the deviation in price it's had for a while now is enough to be kind of ok with in terms of hodling it. A 20% APR blows your bank investments away, dividend stocks and so forth yet we haven't really seen any real moves in terms of people buying and stocking up on HBD. Why might this be?
A few reasons but at the core of it many people can't see themselves a year from now.
Let's say you earn $10 a day from hive doing posts and comments (The potential is higher with real work and dedication btw) and you added that $10 into HBD every day. To many this feels like a slow trickle and the results are going to be so minor at first that many will get discouraged and leave. Throw on top of it having to wait 30 day before you can collect it and you're asking a lot from a human!
That $10 a day stacked over a month would be 300HBD which would be earning at 20% or 60HBD a year. That's only 0.16HBD a day in earnings and to many that will look horrible for a full months worth of work and commitment put in and many will leave for shinier things such as 50% APRs in DeFi with higher risk.
What you should be thinking about is a full year. Without monthly compounding factored in because honest I don't feel like mathing at the moment. You would be at 3,600HBD after one year at 20% APR that's now 720HBD per year or 1.97HBD a day. If you did factor in monthly compounding you'd be over 2HBD a day. Sure that doesn't sound like a lot but remember you started from nothing and it's only going to start snowballing from there. What about two years or even 5 years (granted HBD APR stayed at 20%)
DEFI
Alright so the above might be too slow for you to earn and that's understandable. We now live in a world where it seems like if we are not talking 40% or higher yearly returns I'm outa here!
Well you're in luck because PolyCub and soon CUBDeFi are offering up HBD and soon HIVE along with LEO and other tokens on to their DeFi platform. These pools or farms will most likely have a much higher APR than what you can get on the native platform itself. However this higher APR does come with more risk as the volatility of these tokens could leave you with less value depending on how the markets swing.
What we often see is people jumping into these because of the possible high quick returns but what many fail to do is do the long term Hodl in that area as well.
These are all new aspects that are coming to Hive that never existed before. If you thought the play2earn rally of Splinterlands then these new changes should be a huge addition to hive, LEO and HBD.
Investing in yourself should be a priority but you do need to think long term in order to really gain success. Realize that wealth is not built in a day. If you want to try for that you mid as well go play the lottery. Investing in yourself steadily over time is how real wealth is generated for the masses.
Posted Using LeoFinance Beta
---
---