It's Almost LPUD What's It All About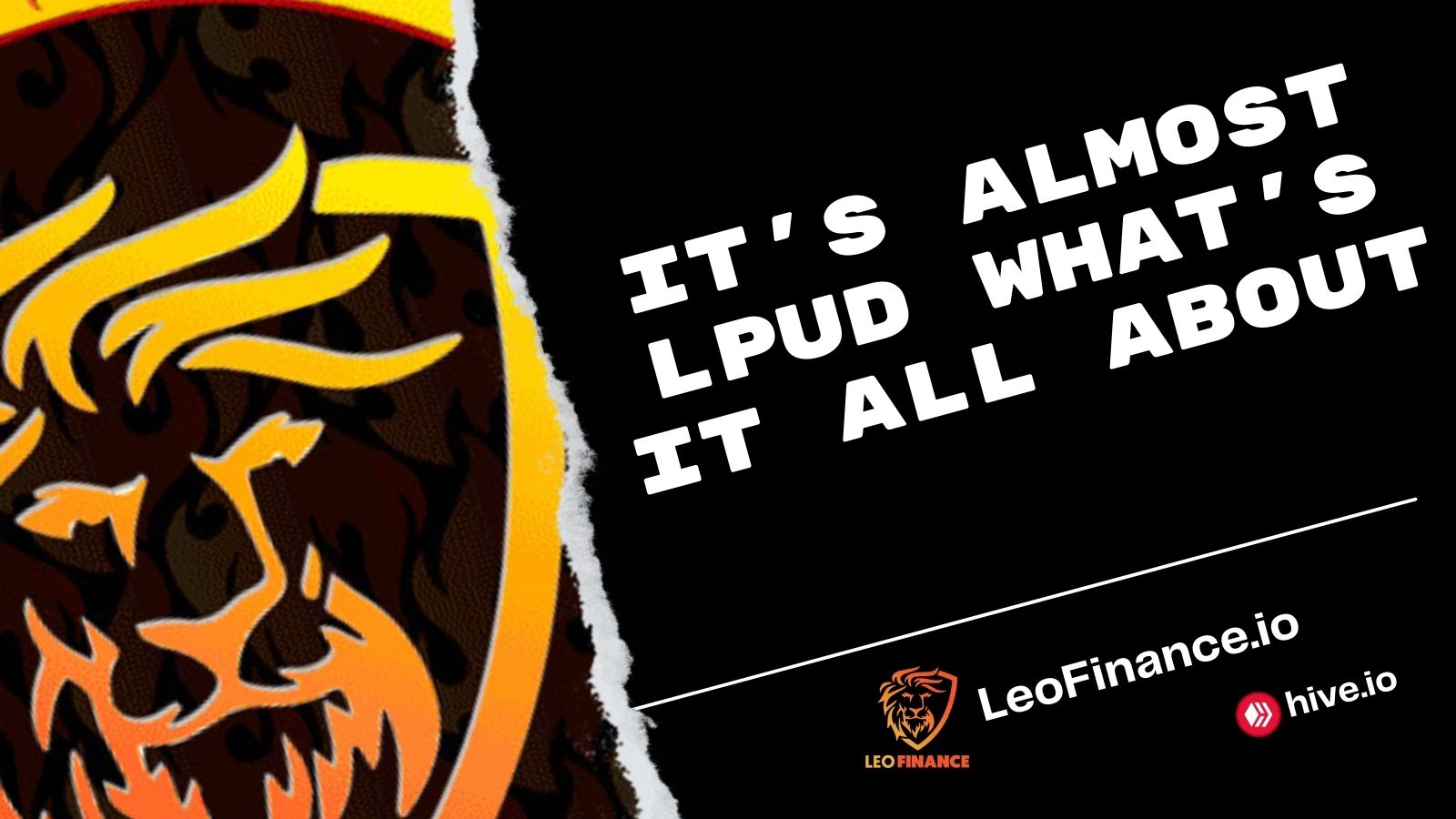 It's Almost LPUD What's It All About
The next Leo Power up day is coming up soon and it's the 3rd month this has been going on. It's a great time to get involved! If you've been around LeoFinance lately you know all of the new cool features and development going on here such as #LeoThreads which will become one of the largest twitter like social platforms for #web3
Not only that but LEO token itself has many use cases making it one of the highest value layer 2 tokens on the #hive blockchain. The value of this token most likely will only increase as more and more use cases and possible airdrops come to it.
The Quick Deets
LPUD Stands for LEO power up day it's a layer 2 token of the Hive blockchain and is used on LEOFinance.io It can be staked and earn curation rewards by upvoting others content that you find is of good quality.
When Is #LPUD ?
The 15th of the month so August 15th (5 days from today) Monday
The Prizes
In the past thousands of Leo has been given away in delegations to people who take part in it.
In fact I'm delegating out 5k myself this time around as a way to contribute to the growing demand, use cases and people wanting to get involved.
These prizes are geared to reward those active on LEO and build a sense of belonging on the platform to kickstart your earnings of LEO and build authority over time. A delegation reward over just giving out a bunch of LEO is a smart move all around.
What You Need To Do
Details on this will come out a bit later as well so be sure to stock up your LEO and have some liquid funds to buy it up for the power up day. You'll want to have at least 200 LEO ready to power up to be counted in for the prizes however just taking part in a power up day is always good fun and I'm sure as these power up days and community grow the more the prizes will get including unique prizes never before seen.
Follow @leogrowth for posts about it and other details such as tasks, prizes, LPUD and in general things that will grow the leo ecosystem.
Posted Using LeoFinance Beta
---
---