Little Movement From Proof Of Work Miners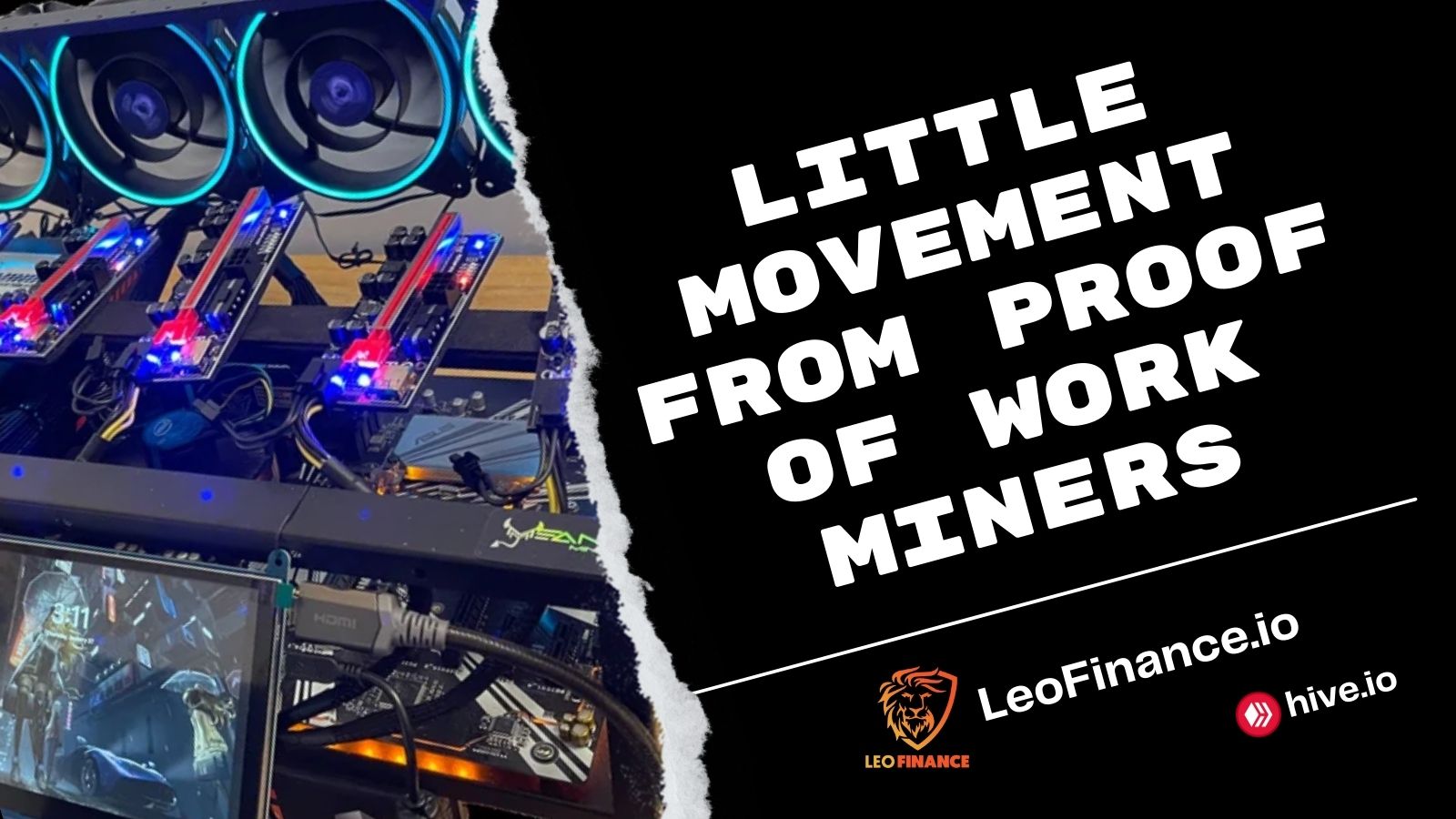 Little Movement From Proof Of Work Miners
There was a lot of talk about what would happen with crypto GPU miners from Ethereum. Many talked about forking the chain and creating yet another version of Ethereum that would carry on proof of work while others were thought to move to other proof of work chains.
Did any of that happen? Let's take a deep dive.
Ethereum Classic
As of Sept 15th Ethereum classics mining rate has gone from about 60 TH/s to over 200 TH/s which dropped from it's peak on sept 15th just two days ago to 300Th/s.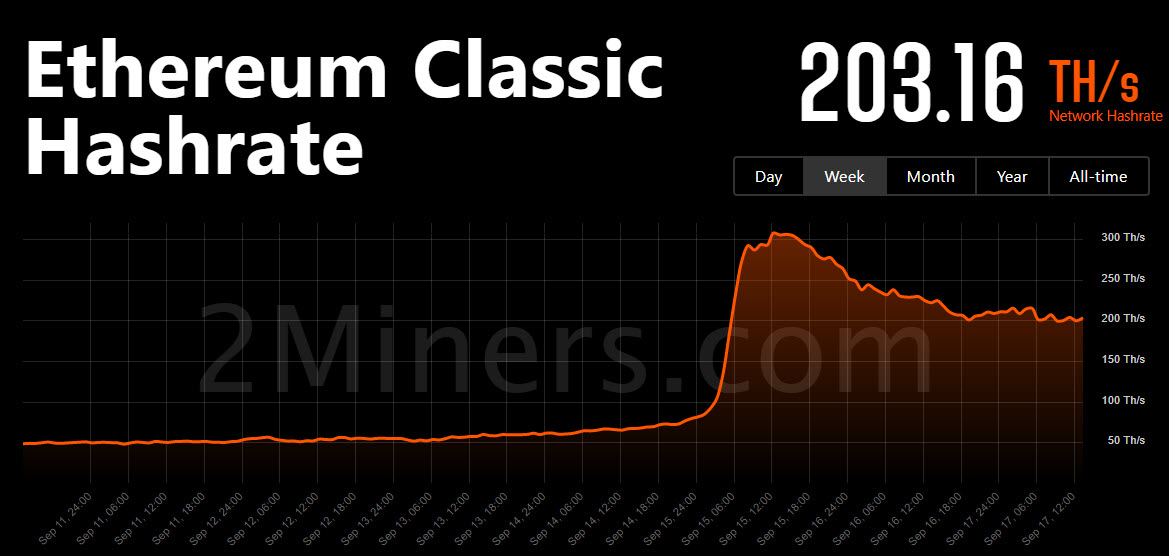 The price of ETC (Ethereum classic) has also fallen in price to about $34 showing little demand increase for the alterative chain.
ETHW
A new forked version of Ethereum called ETHW which holds on to the proof of work algo saw it's price tank from the $30 IOU's people bought into on exchanges are now worth just a bit over $8 each. Showing little demand for that alternative crypto as well. From what I could find I couldn't even pull mining numbers for the chain which leads me to believe it's already for the most part a failed fork.
What About Other Proof of Work Platforms
Alright so no real action on the proof of work Ethereum tokens other then classic which looks to have absorbed a lot of the moved mining power of about 150TH/s. I have a feeling that wont last long as the price/profit ratio to run mining on that system is quickly eating away as peoples reserved funds.
Dogecoin was thought to maybe be the next proof of work token that could see some action but when we pull numbers we see dogecoins mining power is the same and little to no movement besides down on the price.
So it begs the question did they maybe turn on those GPUs for Bitcoin which is now primarily ASIC?
Nope, mining rates there have for the most part remained the same at 220 Ehash/s which shows how obsolete GPU miners are to asic miners. Again another reason why I feel proof of work has become just as centralized as proof of stake systems. If anything I see it easier for more people to get involved with proof of stake over proof of work. The barrier to entry and barrier to profit is far lower than that of proof of work.
As far as we can tell so far for the most part a small section when to Ethereum Classic which was expected but just increasing the hash rate does not increase the $ value of the token. Besides that maybe there are other forked chains that simply are not gaining any real traction yet and may just take a few more days till they start to show their heads. Or what I feel is these miners closed up shop are liquidating assets and buying Ethereum again to convert to proof of stake which personally I feel was a mistake and they should have done it months ago when it was announced.
What are you thoughts? Will there be a real hard forked version of Ethereum or are the big miners liquidating their GPUs etc?
Posted Using LeoFinance Beta
---
---