Max Your SPS While You Can!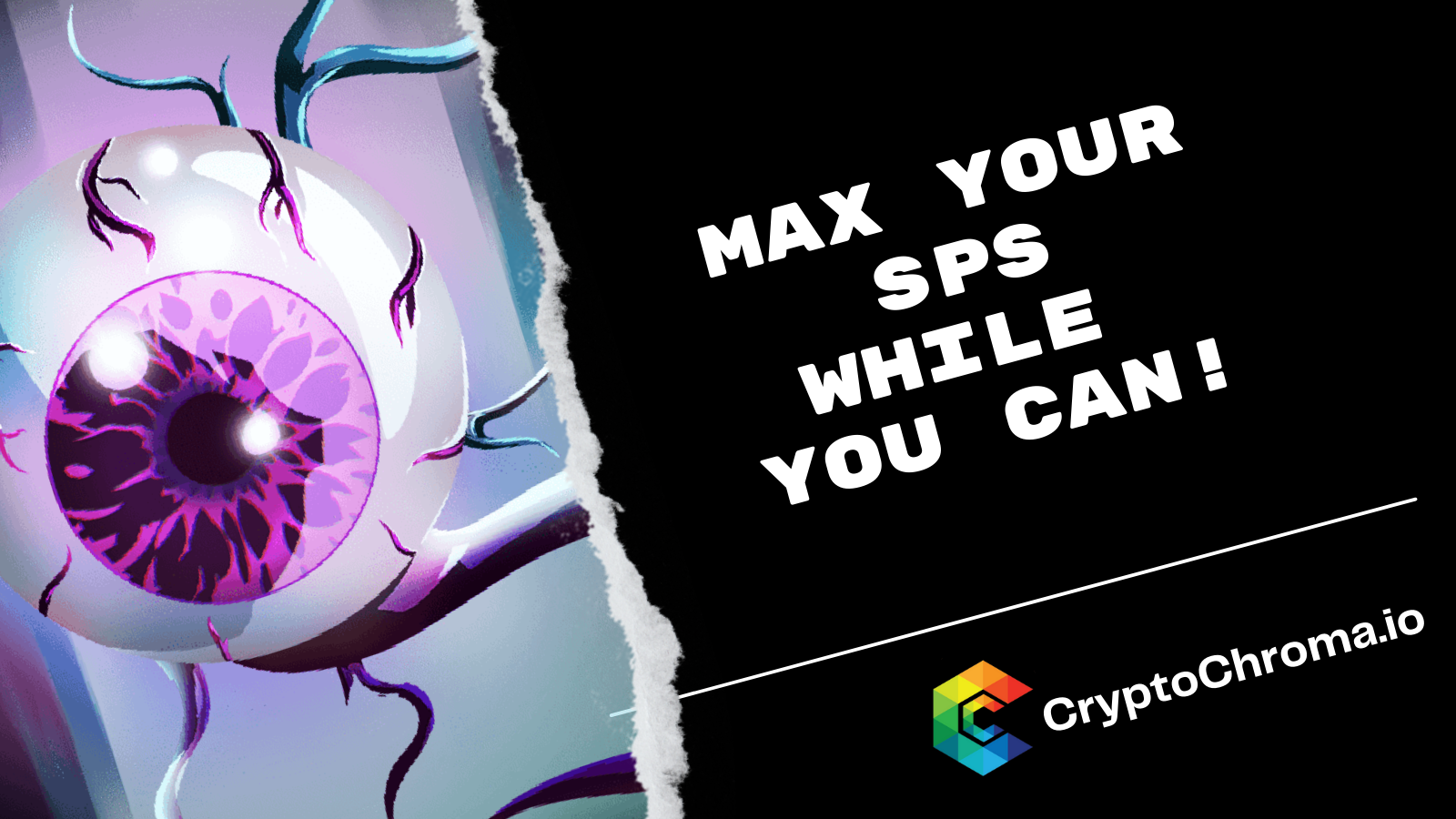 Max Your SPS While You Can!
For those that don't know SPS is the Splinterlands governance token and with it holds a ton of value. With just 246 days left in the airdrop it's going to increasingly get harder and harder to get those airdrops so play it up now and play it smart!
*This article is for entertainment purposes only and is not investment advice. Do your own research and take responsibility for your own actions.
There's a double edge sword right now with SPS and without information from the team it's a total hit or miss at this point. Below I'll go over each.
Why SPS Will Be Harder To Get
With the release of Chaos packs an increase in point value is hitting the SPS airdrop. That's 300 points per pack. However the cost of these packs if often offset by the DEC being sold. This at the moment seems to be holding the price rather steady even though DEC and SPS are being used to buy packs like crazy.
In just two weeks however (December 8th) Chaos packs can be opened and with it most likely a higher value then 300 per pack as the burn rate for these opened packs and cards will hit. That's not all another 2 million packs will be sold over a one month period of time in December. I expect these to go rather quickly and because of that even more points hitting the air drop pool.
After this second voucher airdrop and pack opening of 2 million January 2022 so far sounds like the remaining 12 million packs will all be up for grabs. This is quickly going to pump the amount of points that are available for air drop of SPS for the remaining 180 days or so.
Why SPS Might Not Be Harder To Get
Nearly half of the SPS that goes out to players is still locked up and not being released. If you look at the SPS whitepaper here > https://sps.splinterlands.com/rewards
Right now we are earning SPS from the following on that list
SPS Staking Rewards - 7.5 million
LP Incentives - 7.5 million
Tournament Prizes - 2.5 million
Total: 17.5 million
We are not earning them yet from
Ranked Battles - 7.5 million
Land Expansion - 6.25 million
Oracle Rewards - 3.75 million
Guild Brawls - 2.5 million
Total: 20 million
If all of these happen to open up within the next 1-3 months we will see a huge spike in new SPS being rewarded to players. This in a way will make it much easier to get SPS from many new ways just by playing the game. This opens up this section to many new players who will most likely be taking a very active role in the game come December and early 2022 as new packs drop quickly and more people start opening them and playing.
This opening of new packs will spark a frenzy of social media posts and more hype around the project which means more people playing and more SPS divided up to those players.
Posted Using LeoFinance Beta
---
---