Why Community Building Is Critical For Success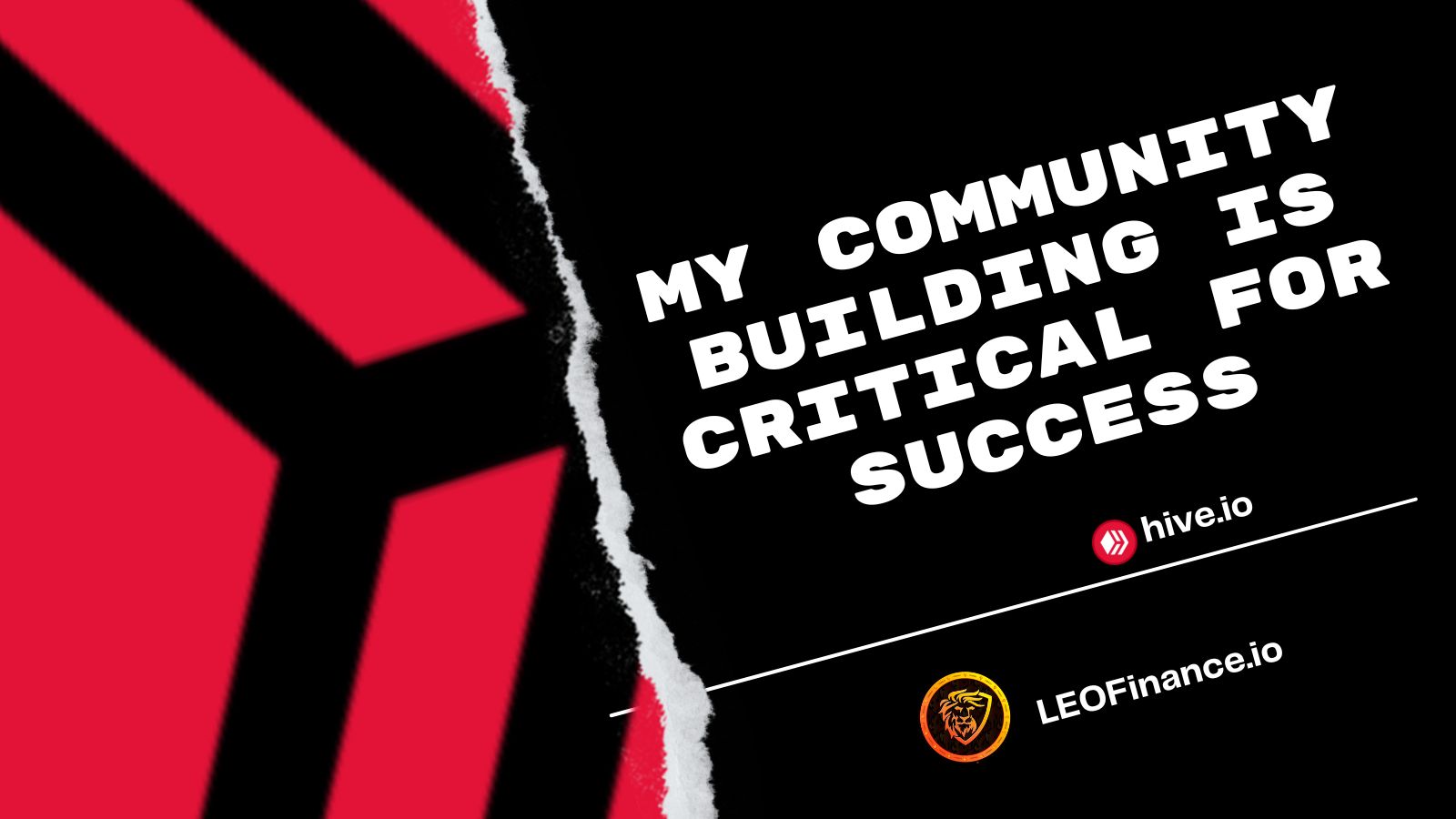 Why Community Building Is Critical For Success
I thought today I would write a little outside of crypto news and instead focus a little more on the business side. After 20 years of working for myself and helping many businesses become multi million dollar companies there's one critical component that builds and thrives a business during any type of market condition.
That single thing is "Community Building" or "Tribe Building" All it stands for is focusing on building a community around your product that's supportive, offers feedback, spreads your product/service via word of mouth daily and most important has your back during any type of market condition.
The Tribe
This group of customers, fans or whatever you want to call them are your core background to a successful product and a successful launch of any new platform you release. Instead of building everything from the ground up again you already have a team behind you that joins, supports and promotes the product/program for you before anything paid marketing even goes into effect.
When markets turn side wise or come crashing down this group of community members don't care that much and instead will continue to support you and the program.
This is also increasingly important during times of bear markets where price doesn't matter that much to the community and instead the use case and vision of the project become the prominent focus.
We see that heavily on LeoFinance and with the soon the be public release of Threads out of Alpha. I don't have a ETA on it yet but I would suspect soon since it's been in closed Alpha since just before Christmas three months ago.
Future Progression
We see the power of tribes and community right here on hive every day. We have powerful and wonderful communities such as OCD which does a great job on manual creation and supporting projects and new people to the hive blockchain. We also have applications like LikeTu and a community around that called photo.
There's even one for pets which we all know and love as one of the most popular topics on any social network. Music also have a few communities and projects and that's what makes hive so powerful are the people who take their time to help grow and provide and welcome new comers to their communities and grow.
This is one of the most powerful strengths that hive has over other blockchains and something we should continue to capitalize on. It's one of the most powerful entry points to get people on hive, connecting with others and sticking around all while restoring freedoms and powers back to people and out of the hands of mega corps and governments. It's something I increasingly get more and more passionate about as I see my country headed towards socialism and all the crazy happening in the world between the powers that be.
Overall I see hive is a stronger position to really become one of the most powerful blockchains as long as development continues to happen at a faster rate and community continues to grow. I believe we have community down pat just need the faster development now.
Posted Using LeoFinance Beta
---
---