No Class Action For Your - Be Careful Of The Trap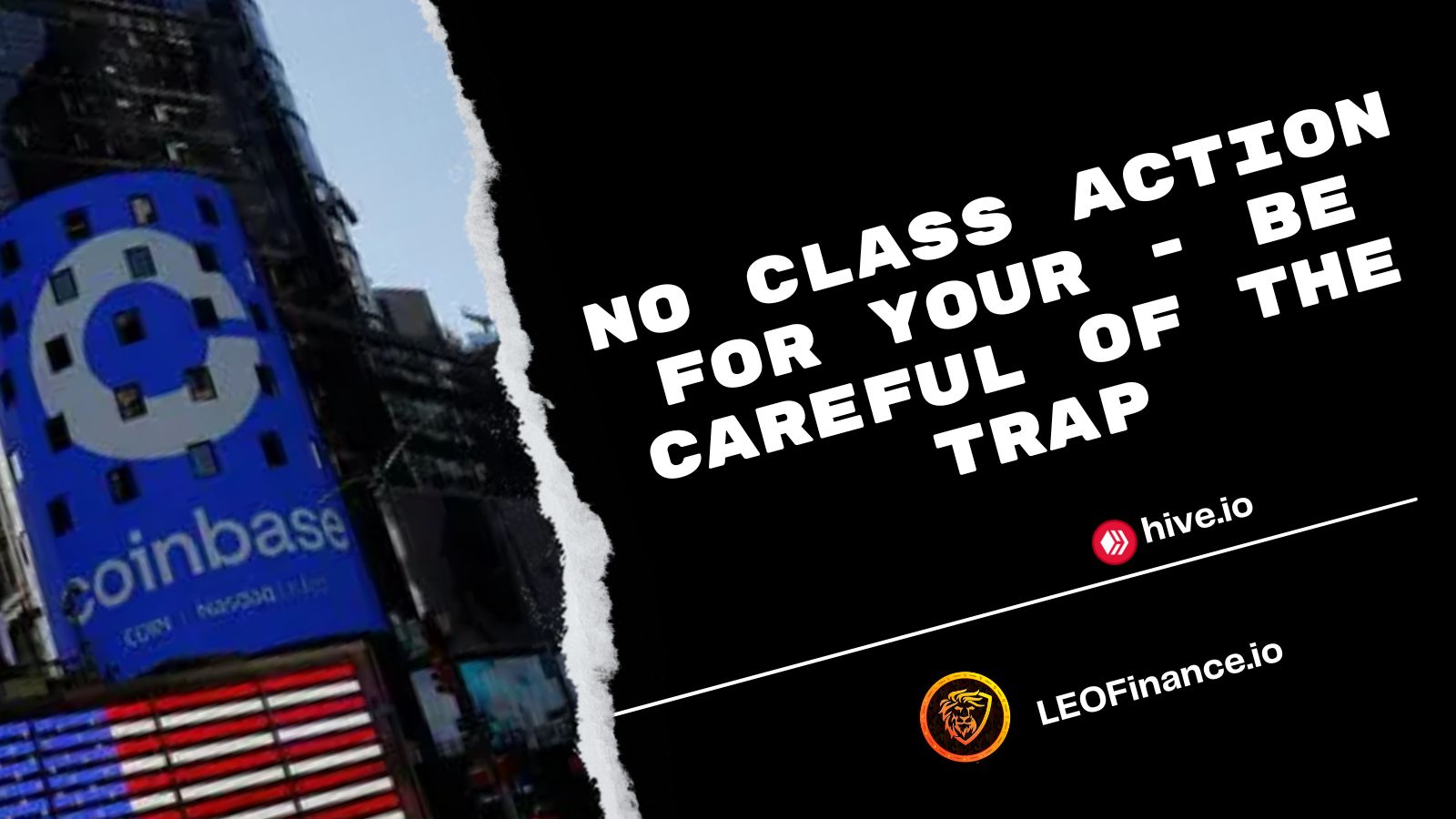 No Class Action For Your - Be Careful Of The Trap
Some big news today out of crypto is around Coinbase and of course the continued rally of crypto as a whole. In this article I'm going to talk about both and how to look for some possible repeats in history and warnings of the overall market conditions.
Coinbase
Big update out of coinbase today as the judge dismisses proposed class-action lawsuit that was filed all the way back in March of 2022. It was said that coinbase underwent selling illegal securities that were not registered. However after going through the fine print it was found in the user agreement that coinbase is in fact not the "seller" of those tokens and thus charges can't be pressed against coinbase for it.
That fine print agreement will bite you every time!
We now see COIN on the stock market finally starting to climb in value as the verdict came in. Still a horrible showing for a stock that was once well over $200 now at $79 but up a little over 20% today! Things are flashing bullish on this stock again.
It's important to note that the judge did no dismiss or rule about the tokens being a security or issue or not and instead the ruling was simply that coinbase is not the seller of the token thus the class action could not be pressed on to coinbase. In smaller print that sounds like every token would have to be gone after. Let's be real though class actions are almost all cases is a money grubbing lawyer scam where the people effected hardly get anything for it. To be fair a lawyer in some cases "not all" is just like the government in terms of only looking out to get the biggest amount of money out of people as possible.
History
Right now what we are seeing is what I believe to be a fake rally. We might gain some ground over the next 6 months but if inflation comes ripping back like history has shown it does every time. In fact 6 times over the last 100 years which I wrote a article about here [Fed Rate 25 points repeat history?](https://leofinance.io/@bitcoinflood/only-25-points-history-repeats-itself} could mean we are in for a very rough end of the year.
It's for sure something to keep your eye on as a fast increase in inflation once again will spark the fed to rate hike more aggressive again and crash everything into a even deeper recession.
Over the last 100 years we have seen inflation come and go but repeat itself every time. Inflation runs crazy and fed increases rates, inflation starts to ease off the fed backs off (current spot we are in) inflation comes back stronger and the fed increases at a more rapid rate of which takes in most cases 10 years for the economy to fully recover from.
Is this time different?
Posted Using LeoFinance Beta
---
---