Only 25 Points History Repeats Itself?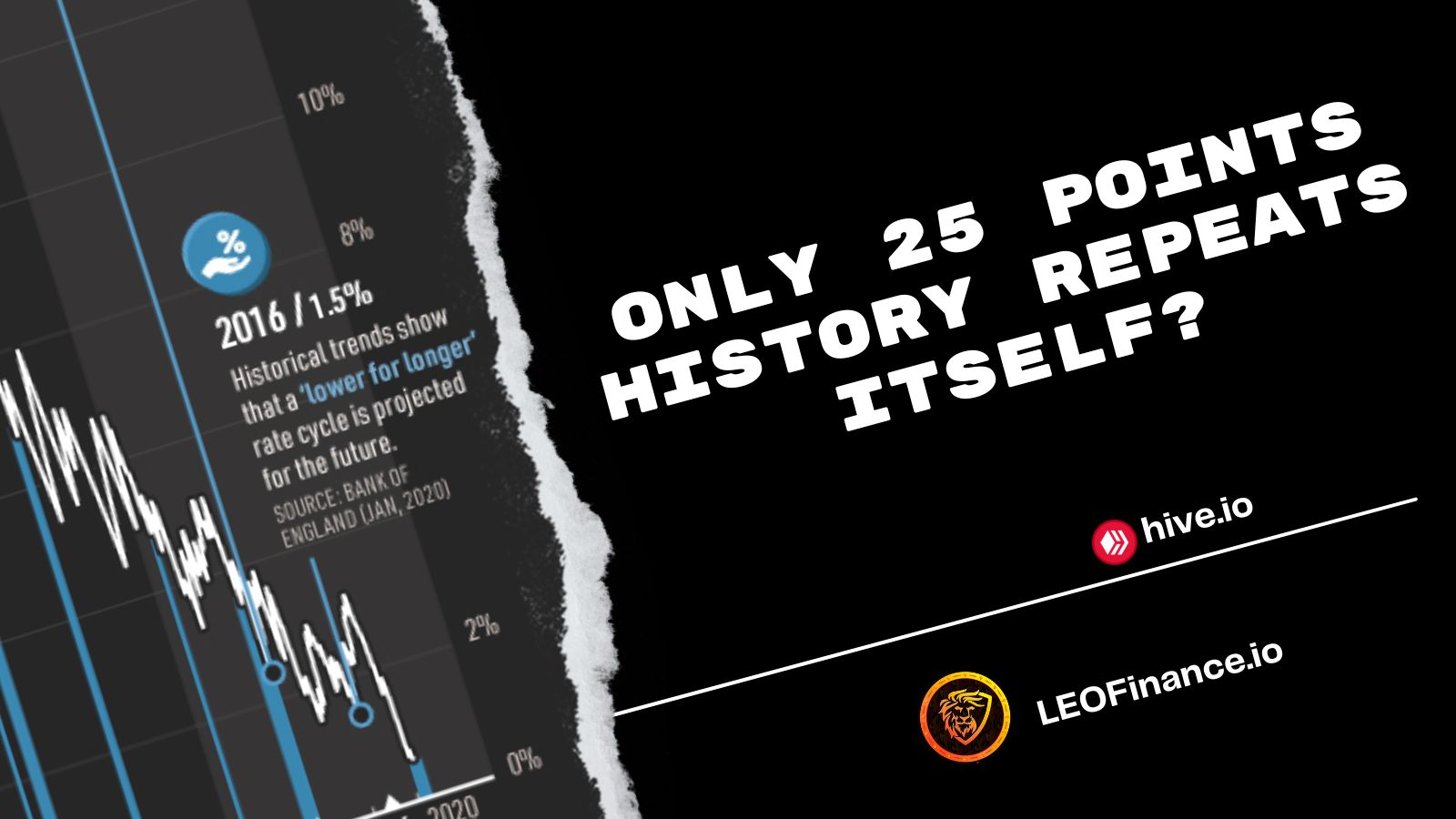 Only 25 Points History Repeats Itself
Today the long awaited fed decision on interest rates came in. It came in at a much lower number than what I personally thought it would be. I thought we would be 50 points again but instead we came in at just a 25 point rate hike and so far the markets are loving it.
That 25 point hike puts the fed rate at 4.5% a number I still feel is low compared to were we should be and could very well spell the same exact repeat in history once again sending inflation sky high.

Currently the markets are all green because of the news of a small rate hike as the feeling now is the hikes might soon disappear. However if history has taught us anything it's the classic the fed backs off and inflation and a deeper recession kicks in that lasts 6 months to a year and hits harder then the last 12 months.
This is mainly because of two factors. The first being actions the fed does now don't really impact the overall groundwork of things until 6 to 12 months later. Because of that lag affect the fed backs off too soon and inflation come ripping back only for a huge rate hike to have to kick in which crashes markets and sends companies into a even higher layoff round. The outcome is then a economy that starts to slowly recover which would put us mid 2024 into 2025 which is where many speculate our next bull run would really start.
Right now layoffs are rocking everything and putting us around 2008 levels of layoffs. In fact I myself was laid off from my job way back then and that's when I started working for myself.
To better explain this lets look at inflation over the last almost 100 years and the 6 spikes we have seen.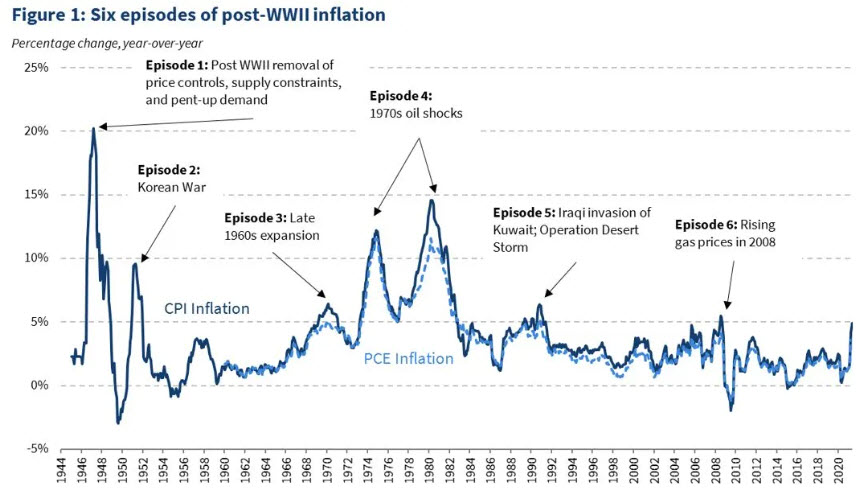 *Image pulled from Whitehouse.gov
At the moment many are speculating that the fed will do one more rate hike in March of 25 points brining us to 4.75% again a far cry from the 6% I think we should be at in order for things to start to become stable again.
The other thing is there's really not too much in terms of good news after that point to make markets move. This is where I speculate that crypto traded world wide and gaining in popularity and usage could be in for a massive bull run as stocks stagnate for YEARS!
What are you thoughts on the next rate hike and general markets right now?
Posted Using LeoFinance Beta
---
---