Opening Up More Liquidity To Hive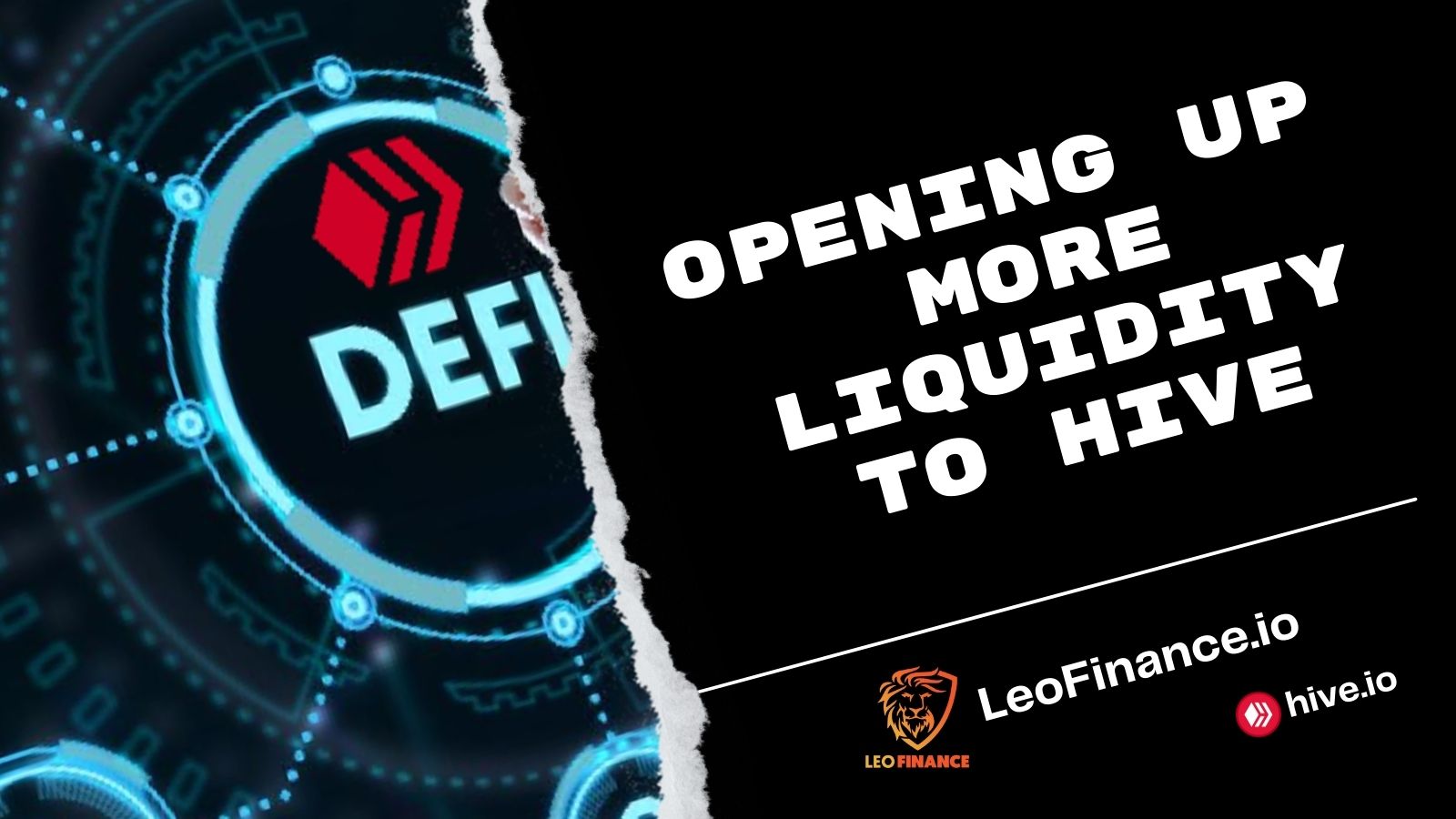 Opening Up More Liquidity To Hive
One of the big issues right now are liquidity issues within hive. When you think about it being active within hive often locks up a good portion of your liquid hive or HBD(the decentralized stable coin of hive).
For example if you take a $20 payout post you yourself will get $10 in value of that as it's a 50/50 split between author and curator in most cases. This then has a lock of 50/50 which means that $10 now pays out $5 in liquid and $5 in instantly staked Hive. What this means is 50% of hive rewards are locked up instantly which means only 50% of the emissions are liquid of which most likely power it up as well. This causes an over 50% staking lockup of the Hive token for newly minted.
Also what we see is HBD is part of that mix meaning that already low liquid emission is now spread across two tokens HBD and Hive. As you can see this can easily create liquidity issues and it's something we are starting to see happen on hive as it grows. Call it a growing pain.
How To Provide more Liquidity
One of the coolest new ways of doing this is through connected blockchains of Binance and Polygon Matic. This is done by providing liquidity to CubDeFi and PolyCub These options provide a even more stable HBD price and liquidity to the system which has driven a large amount of new investors into Hive.
You can also provide liquidity to other platforms like Hive Diesel Pools or BeeSwap These liquidity pools are going to be increasingly important for hive and any other tokens associated with it in order to provide large and smooth transactions within applications and for new investors.
Hive Evolution
What we are currently seeing is a huge evolution in hive in where it's becoming much more then just some odd ball blockchain with rewards for blogging. The uses cases in the last year alone have exploded and some of the biggest names in the crypto space are because of hive. New DeFi platforms, the largest NFT blockchain based game Splinterlands and much more coming down the pipeline.
By providing liquidity today you're most likely helping shape the future of hive with faster growth and also rewards for providing that liquidity. Of course some risks are involved.
*This article is for entertainment purposes only and is not financial advice.
Posted Using LeoFinance Beta
---
---