pHive Likely Inbound Tomorrow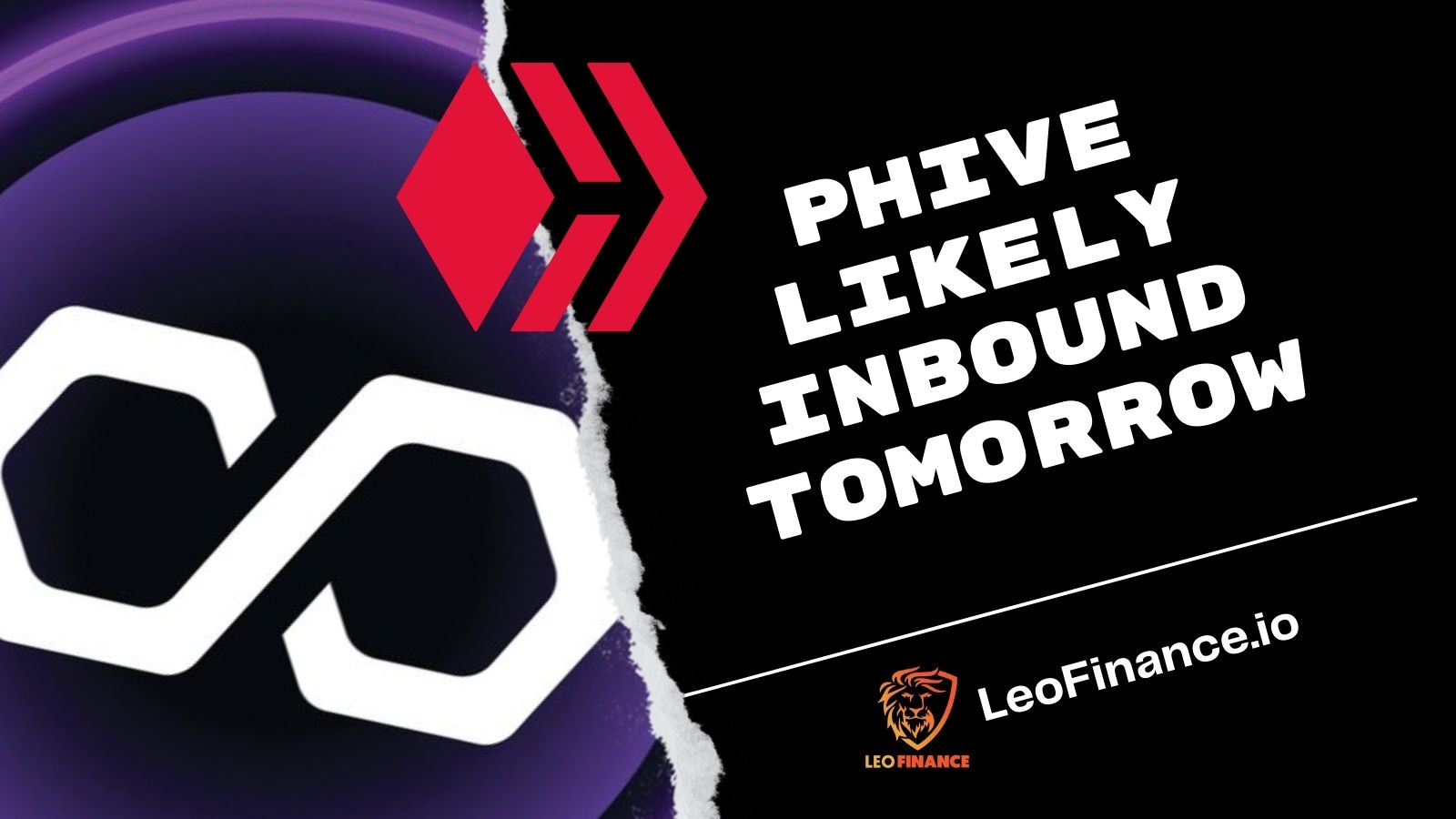 pHive Likely Inbound Tomorrow
The markets have been taking some serious hits today. Nearly every crypto is down 10% and it looks like the bloodshed might continue. This is a time when I love a good stablecoin but out of them all good old decentralized HBD from the Hive Blockchain. Chugging out 20% APR at the moment which means. BUYS for other cryptos are now in effect with it.
At the time of writing this I'm waiting for our good old HBD to return to its $1 peg which is still struggles with but has started to at least do a somewhat better job. Any long term fluctuation over $0.01 however feels like too much for it to seriously be considered a stablecoin but that might just be my opinion.
When HBD returns to it's $1 peg and if the Hive price stays below $0.80 I'll be making some more conversions. To me a $0.80 or less Hive is a buy point for me it's a target I set that I feel good about buying into Hive out of HBD. I suspect the price of Hive to climb and reward me over 20% in the year it would take for HBD to give me that type of return.
*Again this article is not financial advice and is simply my opinions. Do your own research before investing.
pHIVE
It was announced a few days ago that PolYCub would be getting Hive added to it in the form of pHIVE a wrapped Polygon network Hive token which can be used on the platform and swapped for. This is finally providing some extra liquidity to Hive that has been missing for a very long time. I always found it hard to swap in and out of Hive it was always tiny transactions and everything over $10 started costing me more and more.
These will finally allow some extra liquidity to be added to Hive and connect it directly to Polygon which also has close connections to Ethereum. Moving from there we most likely will see it added to CUBDeFi as well which means I'm now stacking Cub while it's on the low low.
For me it's not about how to make the next quick buck tomorrow. It's about investing into a project I believe in when most have forgotten about it because I'm watching and tracking what's going on and what most likely will be added in the future. It allows me to buy in at some seriously record lows and such the price might fall some more from when I buy it. But come next year those prices most likely would have nearly doubled giving me a 100%+ gain on my crypto dollar value compared to 20% APR in a stablecoin. Of course that comes with risks so I always keep a backup of core funds and play around with the extra.
What are your thoughts on pHive being added to PolyCub
Posted Using LeoFinance Beta
---
---