Rally Social Token Platform Shuts Down Sidechain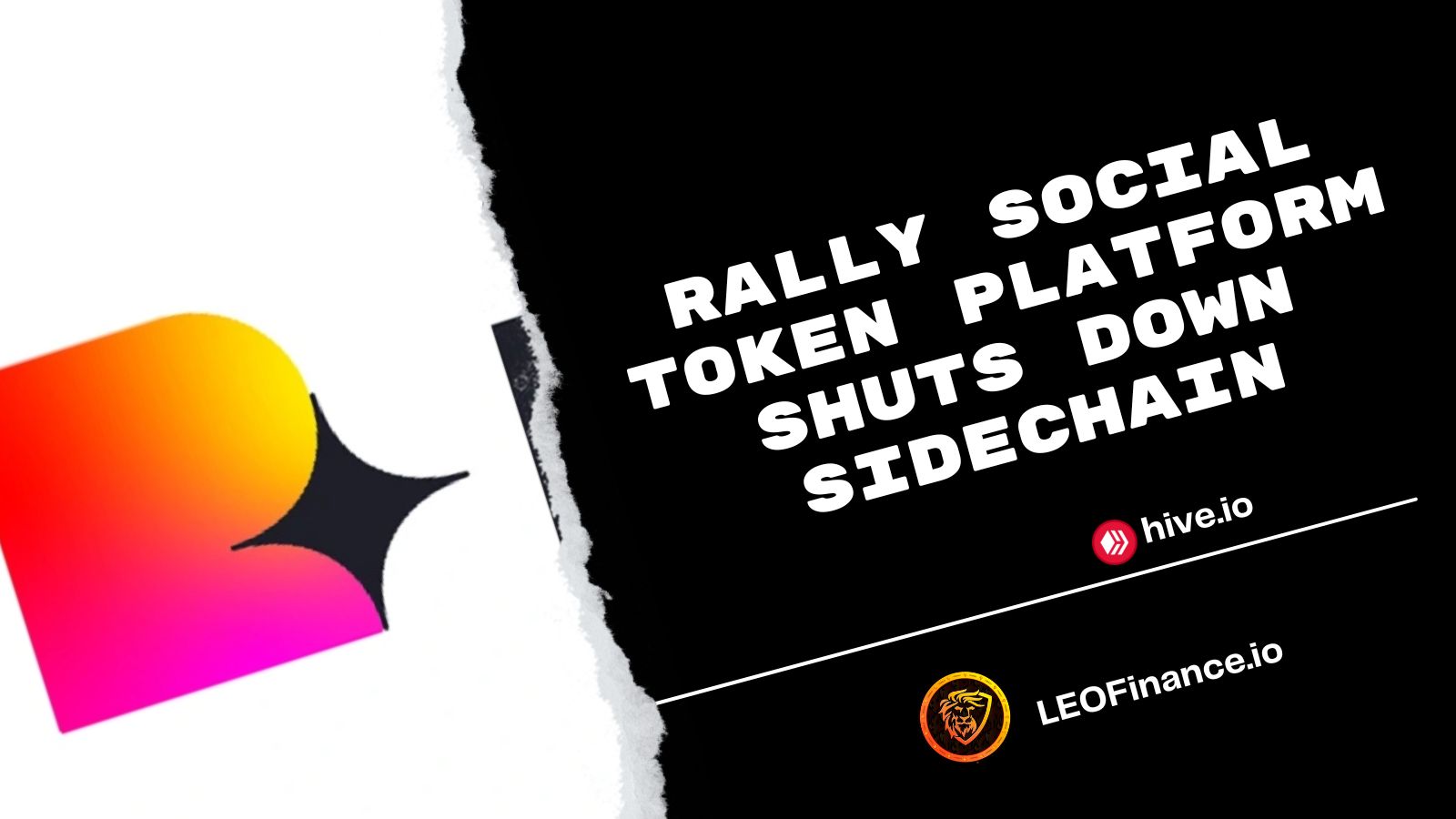 Rally Social Token Platform Shuts Down Sidechain
Rally coin is a platform that was designed to give creators a way to build their own token that could have value behind it. For the most part the token would be bought and then NFTs could be used to buy that creators NFTS. Think of it as a miniature Opensea for each creator. The tokens where used to fund the work of that creator. You could also think of it as something like Patreon but with a lot more too it.
In theory this sounds like a great idea and I have to say their website and execution of it where high and very well done. If you want before the site comes fully offline you can check it out at Rally.io I know a number of creators that launched their own token on here and really pushed it.
Could Hive Take It's Place?
Perhaps this could be a opening for Hive however I'm going to be honest again Hive severely lacks in terms of development and capabilities at the moment. Right now the community built would be a layer 2 token with a NFT marketplace through hive-engine and a front end blog only.
Honestly Hive-Engine is the only platform I know of that has actully expanded what hive is capable of and I'd love to see them expand on it more unless another development team comes in and builds something. There's HUGEEEEE legit huge possibilities with that. There's still something there but personally I just don't see it being attractive enough compared to how the Rally.io site looks and feels. Hive feels more like a 1990's website then a modern website and well that's ok on some levels. It gets the job done for what it needs to do and offers extras and it does it very well. It just lacks the flare and real use case of why someone would want to launch a new token on it.
Big Names In Rally
There were some decent names in Rally as well. Felicia Day, Musician BT, LA Rams wide receiver Brandom Powell and I know Allie Strasza had her hands in it as well. The startup raised 57 million dollars from investors in 2021 and some how they have run out of money to close up shop in two years seems pretty down right crazy and almost makes me think some seriously bad investing went on behind it.
A Modern Day Rug Pull?
It seems like the site and company are closing up shop and with that it means all of the NFTs, tokens etc that were built on it are now gone for good. However being a cryptocurrency as long as there are swaps and exchanges buying and selling the token the rally token itself could continue on but at $0.01 it's hard to believe. The tokens been in the dumps since May 2022 which also means to me their tokenomics were trash as well.
What are you thoughts on creator tokens?
Posted Using LeoFinance Beta
---
---